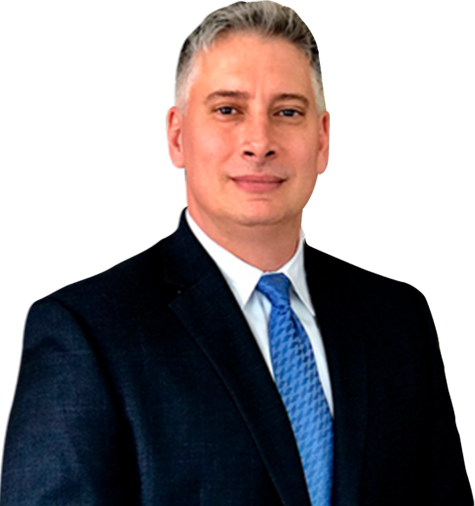 Attorney
Joseph A. Lombardo
Subaru is one of the most popular auto manufacturers in America, selling hundreds of thousands of cars in dealerships across the nation each year. But now, a lawsuit is alleging that some of Subaru's most popular models could be ticking time bombs. The suit, filed in U.S. District Court in Camden earlier this month, alleges that numerous Subaru models consume excessive oil and suffer from piston problems, and that these defects have the potential to cause injury or death to drivers. The suit takes its allegations one step further by claiming that Subaru was well aware of these hazards, yet failed to warn its unknowing consumer base. Could your car be affected?
Subaru of America Named as Defendant in New Lawsuit
Do you own any of the following Subaru vehicles?
Forester (2011-2014, 2.5L)
Impreza (2012-2013, 2.0L)
Legacy (2013, 2.5L)
Outback (2013, 2.5L)
XV Crosstek (2013, 2.0L)
If so, you may play a role in the following story.
Two plaintiffs — 2014 Forester owner Keith Yaeger of Escondido, California, and (former) 2013 Outback owner Michael Schuler of Lakeland, Florida — have filed a federal lawsuit against Subaru of America, whose headquarters are located in Cherry Hill.
The suit seeks unspecified damages, including both punitive and compensatory damages, while simultaneously calling for Subaru to issue a recall of the models cited above. Yaeger and Schuler are currently seeking class action status.
Defendants named by the suit are Subaru of America in New Jersey, as well as Fuji Heavy Industries Ltd., which is located at the Subaru headquarters in Tokyo, Japan.
While the case is still brand new, attorney Matthew Schelkopf of Haverford, Pennsylvania is confident in the ultimate outcome, stating, "Following an extensive investigation, we now look forward to litigating the case."
But what issue, exactly, is being litigated?
Multiple Defects Could Cause Death or Injury, and Cost Thousands to Repair
According to the plaintiffs, the Subaru models involved in the case "prematurely burn off and/or consume abnormal and excessive amounts of engine oil." The suit asserts that this abnormal oil consumption is not a mere annoyance or harmless quirk, but a serious problem which "can cause engine failure while the Class Vehicles are in operation at any time and under any driving condition or speed." The suit adds, "This exposes the driver and occupants of the Class Vehicles, as well as others who share the road with them, to an increased risk of accident, injury, or death."
Fortunately, no one has been injured or killed — yet. But the risk will continue to loom over certain Subaru drivers until the issue is rectified, or the hazardous cars are recalled.
The suit goes on to state that not only do these vehicles carry a high potential for danger, but that Subaru knew about the hazards, and failed to make corrections.
Subaru is aware of the suit, Yaeger v. Subaru of America, 14-cv-4490, although the company denies the accusations contained therein. Spokesperson Michael McHale states, "We believe the oil consumption of our vehicles to be within acceptable levels."
However, a group of four technical service bulletins posted in late 2013 seems to point to the just the opposite. In the bulletins, Subaru acknowledged that several models "were experiencing abnormally high levels of engine oil consumption that warranted an intricate repair process to properly remedy."
This "intricate repair process" involves complete extraction of the engine from the car and repairs to piston rings which have a tendency to degrade prematurely. The job demands about 11 to 13 hours of labor — which consequently burdens owners with an extremely hefty $8,000 price tag. One could arguably call the situation financial insult added to (potential) personal injury.
Is Subaru Violating New Jersey's Consumer Fraud Laws?
While no one has been physically harmed — at least, not so far — numerous consumer complaints involving the issues cited in the suit have been filed with the NHTSA (National Highway Traffic Safety Administration). One complaint says, "I bought my 2013 Subaru Impreza and with approximately 10,000 miles I got a low oil light on. I found out my Subaru burns a quart of oil every 2,500 to 3,000 miles. That is unacceptable for a brand new car. Subaru is selling a lemon."
The suit is well aware of the existence of these complaints, and states, "The Internet is replete with examples of blogs and other websites where consumers have complained of the exact same oil consumption defect within the class [of] vehicles."
The suit also alleges that Subaru stands in violation of the New Jersey Consumer Fraud Act, which defines consumer fraud as "any unconscionable commercial practice, deception, fraud, false pretense, false promise or misrepresentation" in accordance with N.J.S.A. 56:8-2. Those "unconscionable practices" extend to real estate, goods, and services, meaning Subaru is included. N.J.S.A. 56:8-2 also deems "knowing concealment, suppression or omission of any material fact" to be fraudulent behavior.
Yaeger v. Subaru of America further cites consumer protection violations specific to California and Florida.
If you own any of the Subaru models included in the lawsuit, be sure to keep an eye on this case as it develops. The suit may gain class action status.
Auto defects and deficiencies can affect engines, tires, floor mats, brakes, ignition switches, or any other components of a car, truck, motorcycle, or other vehicle. Such a defect can easily cause a car accident, which can result in debilitating and catastrophic injuries like severe burns, multiple fractures, and traumatic brain injuries — or even wrongful death. If you were injured by a defective product, you may have a strong claim to compensation for your losses.
Contact Our New Jersey Personal Injury Lawyers Today
To schedule your free and private legal consultation with an experienced personal injury lawyer, call the law offices of Joseph Lombardo at (609) 318-6196, or contact us online today. Let's start exploring your options.
Practice Areas
Case Results
The Personal Injury Trial attorneys of Lombardo Law Group, LLC have recovered 10s of Millions for accident victims over their careers
Client Testimonials

"Joe is a top-notch attorney who zealously represents his clients with intelligence, compassion and integrity. A great resource and team player, I wholeheartedly recommend Joe Lombardo." – Joseph U.