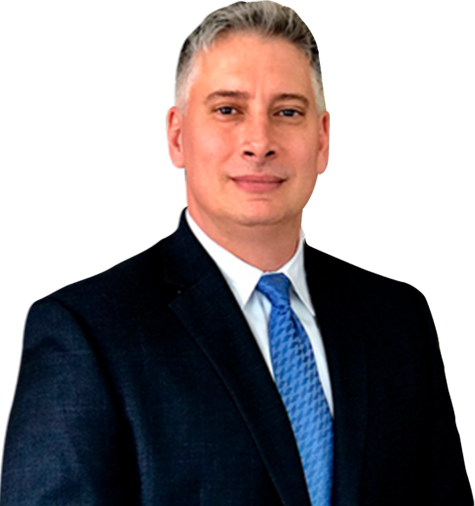 Attorney
Joseph A. Lombardo
After you've suffered a serious injury in Atlantic City, NJ, there are countless questions and concerns on your mind.
How long will it take me to recover? How will my insurance be affected? How will I make arrangements with work while I heal from my accident? How much are my medical bills going to cost?
When you're already burdened with so many considerations, the last thing you want to do is embark on a legal journey while coping with your physical pain, emotional trauma, and financial loss. At the same time, you may be entitled to financial compensation, and you deserve to have the circumstances of your accident carefully reviewed by an attorney who can advocate for your legal rights and fight for accountability.
As an Atlantic City personal injury lawyer with over 20 years of experience representing the people of Atlantic City and New Jersey, I understand the trauma, stress, and confusion you may be experiencing. Along with my experienced staff, investigators, and experts, I will personally provide you with the individual service you need. I assist clients with claims involving auto accidents, slip and fall accidents, premises liability, construction and workplace accidents, animal attacks, malpractice, and many other injury matters.
I am available around the clock, seven days a week, to take your call. To set up a completely free and confidential legal consultation, call Lombardo Law right away at (609) 445-4300.
REPRESENTING CLIENTS:


TYPES OF ATLANTIC CITY PERSONAL INJURY CLAIMS I HANDLE

Life is unpredictable, and unfortunately, injuries can strike at any time in any environment. I handle a wide variety of personal injury matters, including but not limited to claims involving the following issues:
CAR ACCIDENTS, SLIP AND FALL, AND TBI
Automotive accidents, such as car crashes, truck crashes, and motorcycle crashes, are among some of the more common claims clients contact me and my Atlantic City legal team about. If the other motorist caused the accident by engaging in reckless or negligent behavior behind the wheel, and you were seriously injured as a result, you may be able to file a claim to help recover compensation for your medical bills, lost income resulting from missed work, and other expenses arising from your injury.
In general terms, recklessness means intentionally ignoring basic safety rules, while negligence means failure to avoid a foreseeable hazard which other people would have anticipated. Recklessness and negligence are important components of injury lawsuits of all types.
Alongside vehicular accidents, slip and fall is another common type of injury claim. Slip and fall occurs when an issue like negligent maintenance leads to unsafe property conditions, resulting in a slip and fall accident with serious injury to the victim. Slip and fall accidents can affect people of all ages and occupations because they occur both indoors and outdoors in environments of all types.
Some common causes of slip and fall accidents, sometimes called slip, trip and fall, include uneven flooring, broken stairs or railings, inadequate lighting, leaks and wet spots, and unsecured wires or cables.
Automotive accidents and slip and fall accidents are both among the most common causes of TBI, which stands for Traumatic Brain Injury. TBI victims frequently suffer from severe, long-term medical effects, such as epilepsy, vision loss, reduced physical sensation, difficulty communicating, memory problems, and increased risk of serious illnesses like Parkinson's Disease and Alzheimer's Disease. TBI victims may also need to hire professional caregivers, and may lose the ability to support themselves through their former line of employment, resulting in ongoing financial losses over the course of the person's lifetime.
DON'T WAIT TO CALL OUR ATLANTIC CITY, NJ PERSONAL INJURY LAWYERS
As soon as you suffer a personal injury in Atlantic City, the clock starts ticking. The sooner you get medical treatment for your injury and start the process of filing a claim, the more likely you are to secure the settlement you're owed. That's why your first call should be to an experienced Atlantic City personal injury attorney that can help you through each step in the claims process.
A lot of people call Atlantic City home. According to the U.S. Census, nearly 40,000 people lived there in 2012. Nearly 30,000,000 tourists and about 24,000 cars visited the city last year. With that many visitors and residents, there are bound to be instances where people are injured due to someone else's negligence.
Whether it's a car accident, a slip-and-fall claim or another kind of personal injury in Atlantic City, the Law Offices of Joe Lombardo have handled similar cases with expertise and a track record of securing maximum settlement amounts.
EXPERIENCED PERSONAL INJURY ATTORNEYS IN ATLANTIC CITY WORKING FOR YOU
Like it or not, getting what you're entitled to after a personal injury is a legal process. The claims process is intentionally confusing and it's hard to find simple, straightforward answers to your questions. That's why it's so important to make sure you have a legal expert on your side when battling insurance companies and parties who are doing everything in their power to avoid paying you what you deserve.
An accident can happen anywhere. But that doesn't mean where the accident occurred isn't important. At the Law Offices of Joe Lombardo, you'll get his local advantage in several areas:
Local doctors. After a personal injury, you want a local doctor who can provide effective treatment, offer details on the extent of your injury and deal with insurance claims. Our legal team knows the doctors in the Atlantic City area and can match you up with a physician who will best serve your needs.
Local courts. Our legal team has experience helping individuals obtain maximum settlement values in Atlantic City. They know the process and the people who can influence whether or not you get what you're entitled to.
Local hazards. From the dozen casino floors or heavy night traffic on Atlantic Ave. to uneven boardwalk planks and dangerous ocean conditions, plenty of injuries people suffer in Atlantic City have a unique element that demands representation with local expertise.
Why Choose Joseph Lombardo?

Experienced
Mr. Lombardo is a trial-seasoned Atlantic City personal injury attorney with over 28 years of legal experience representing clients and their family members in the local courts of Southern New Jersey.

Responsive
Our promise to current and prospective clients is to be responsive within 24 hours of any inquiry.

Successful
Mr. Lombardo has successfully handled thousands of cases related to personal injury, criminal defense and other legal matters across Atlantic City and Southern New Jersey.
A Client Testimonial

"Joe is a top-notch attorney who zealously represents his clients with intelligence, compassion and integrity. A great resource and team player, I wholeheartedly recommend Joe Lombardo."
– Joseph U.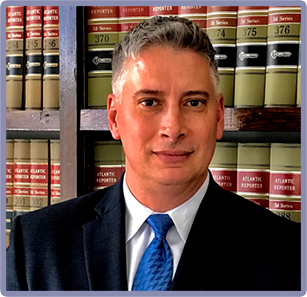 ABOUT JOSEPH A. LOMBARDO
Attorney Joseph A. Lombardo, creator of the Lombardo Law Group, is known for his successful representation provided to clients throughout Atlantic City and Southern New Jersey since 1993.
About Atlantic City Attorney Joseph Lombardo
Have You Been Injured in Atlantic City, NJ? How to File a Claim
Do You Need an Attorney for a Divorce in Atlantic City?
What To Expect if You're Arrested in Atlantic City, New Jersey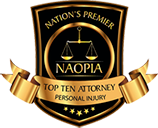 four convenient locations
Hammonton Office (Main Office)
104 Bellevue Ave.
Hammonton, NJ 08037
Atlantic City Office
1014 Atlantic Ave.
Atlantic City, NJ 08401
Northfield Offce
1015 New Road, Ste C
Northfield, NJ 08225
Linwood Office
222 New Road, Ste 106
Linwood, NJ 08221