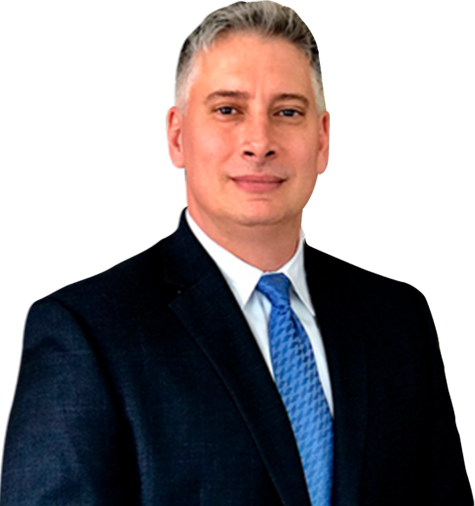 Attorney
Joseph A. Lombardo
The unexpected passing away of a loved one is always a painful experience to cope with. Not only does a sudden passing often cause terrible emotional distress, there are many cases where the death of the decedent also leads to profound and long-lasting financial difficulties for the survivors. When the passing of a loved one is caused by the negligence or misconduct of another party, the survivors may be able to seek financial relief through a wrongful death lawsuit.
Joseph Lombardo: Atlantic City Wrongful Death Lawyer
While nothing can ever replace the person who has passed on, the restitution that a wrongful death lawsuit can provide can help counterbalance the costs incurred through loss of decedent income and other economic factors. If you feel that the death of a loved one was caused by malpractice, negligence, or other misconduct, you may be eligible to seek damages for your present and projected financial losses.
At the law offices of Joseph Lombardo, our wrongful death attorneys have over 20 years of experience representing clients in Atlantic City and the surrounding areas. We fight aggressively in court to obtain financial restitution for our clients while ensuring that the culpable parties are held accountable for their actions. Over more than two decades, our highly experienced legal team has handled a wide variety of wrongful death cases, including but not limited to medical malpractice, accidents involving commercial vehicles, nursing home negligence, and industrial accidents.
What Determines a Wrongful Death in Atlantic City, NJ?
Wrongful death is any death resulting from the fault of another party. Common causes of wrongful death include:
Medical malpractice (e.g. incorrect diagnosis, improper prescription of medication).
Premises liability (e.g. hazardous property conditions, defective roadways).
Auto accidents, including accidents involving commercial rigs.
Nursing home negligence.
Industrial accidents.
Defective products.
Medical malpractice, in particular, is a widespread issue. According to statistics released by Diederich Healthcare's 2013 Medical Malpractice Payout Analysis, New Jersey is ranked #4 in the nation for medical malpractice payouts, with approximately one-third of medical malpractice matters resulting in patient death.
Car accidents and defective roadway claims are another common issue. In Atlantic City, congested and heavily utilized roadways such as the Atlantic City Expressway, Route 30, and Route 40 can be highly dangerous for motorists.
Getting Compensated for a Wrongful Death Claim in Atlantic City
In Atlantic City, the regulations pertaining to how survivors may be financially compensated for wrongful death are handled by N.J.S.A. 2A:31-4, also known as the Wrongful Death Act. The Wrongful Death Act outlines five rules for evaluating and distributing financial restitution:
Part A states that the decedent's last will has no bearing on determining restitution. Instead, any recovery shall be "distributed without regard to decedent last will and statement."
Part B states that if minors are involved in the case, the courts will appoint a guardian ad litem, commonly known as a legal guardian.
Part C determines who is eligible to seek damages, stating, "Mere relation is not enough. There must be actual dependency."
Part D addresses spousal dependency, stating, "Right of spouse to partake of benefits of Wrongful Death Act is not conditioned on dependency."
Part E states that emotional suffering is not a factor in assessing damages. Instead, "Purpose of the award is the replacement of services that the decedent would have rendered and nothing more." While emotional suffering is typically not considered in the awarding of damages, the courts may make an exception in a case where the survivor or survivors actually witnessed the death occur.
What Does Wrongful Death Compensation Cover?
When determining compensation, the courts weigh variables such as survivors' age, health, and available resources. Specifically, the Wrongful Death Act cites the following factors:
…the age of the dependents, their physical and mental condition, the necessity or desirability of providing them with educational facilities, their financial condition and the availability to them of other means of support, present and future…
Making accommodations for both present and future losses is an important part of wrongful death compensation, and cases often involve an economist who can analyze projected lifetime losses. The losses considered by the courts can include:
Loss of income.
Loss of household care, such as performing chores and watching the children.
Loss of parental and spousal care, such as providing transportation or helping with medical expenses.
In New Jersey, under Part E of the Wrongful Death Act, the emotional suffering resulting from a wrongful death cannot be compensated. While the losses to be considered do not have to be explicitly financial (e.g. performing chores), the losses must ultimately carry financial value in order to be compensated.
Call Atlantic City, NJ Wrongful Death Attorney for a Free Consultation
If you have lost a loved one due to another party's negligence, malpractice, misconduct, or recklessness, you may be entitled to financial damages. An aggressive wrongful death lawyer can help you obtain the full restitution you deserve for your losses. To arrange for a consultation with an experienced Atlantic City wrongful death attorney, call the law offices of Joseph Lombardo today at (609) 445-4300, or contact us online.
Practice Areas
Case Results
The Personal Injury Trial attorneys of Lombardo Law Group, LLC have recovered 10s of Millions for accident victims over their careers
Client Testimonials

"Joe is a top-notch attorney who zealously represents his clients with intelligence, compassion and integrity. A great resource and team player, I wholeheartedly recommend Joe Lombardo." – Joseph U.