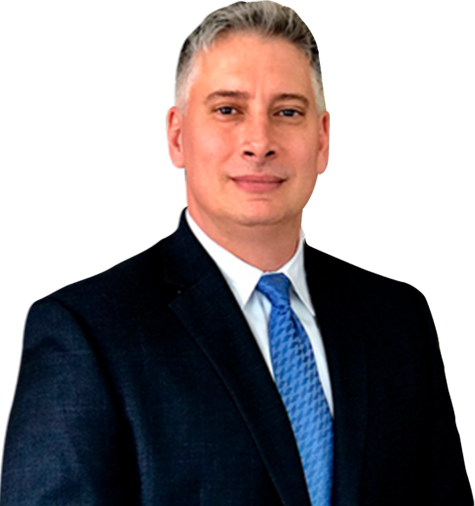 Attorney
Joseph A. Lombardo
U.S. 30 is an important and widely-traveled part of New Jersey's transportation system. Also known as the White Horse Pike, this highway spans about 60 miles and carries motorists between the urban hubs of Camden and Atlantic City. But because Route 30 is such a critical traffic artery, it is often heavily congested with aggressive, speeding, and reckless drivers. These conditions can contribute to collisions and other serious accidents on the road.
Unfortunately, auto accidents are almost never free of consequences. Even in the "best" case scenario, crashes frequently result in costly and extensive property damage, which can lead to frustrating battles with evasive insurance companies. At worst, accidents can cause devastating physical and psychological injuries, or even wrongful death. Many common crash injuries, such as burns and broken backs, are notoriously painful to live with and recover from. The resulting hospital bills can also cause long-term financial hardship, eating into savings and forcing victims to stay home from work while they recuperate.
If you or someone you love was the victim of a car accident on the White Horse Pike, an experienced Route 30 car accident lawyer can help you fight for rightful compensation. To schedule your entirely free, confidential legal consultation, call the law offices of Joseph Lombardo at (609) 445-4300 today.
Joseph Lombardo: New Jersey Route 30 Car Accident Attorney
The period of time following an auto accident can be nearly as chaotic as the accident itself. You are trying to gather information and photographic evidence, speaking with insurance agents, reworking your budget, and readjusting your commuting and travel plans. On top of facing these already costly and aggravating hassles, survivors who sustained physical damage also have to acclimate to their new treatments and limitations, cope with any lingering emotional trauma, and plan for medical expenditures and future procedures.
At a time when you're already overwhelmed by physical, emotional, and financial devastation, you shouldn't have to bear the additional burden of seeking justice and accountability on your own. Let our firm assist you during this difficult time. Our skilled and knowledgeable legal team can negotiate with the insurance companies, investigate the causes of the accident, determine issues of financial liability, and handle any matters of litigation that might arise. Personal injury lawyer Joseph Lombardo has more than 20 years of experience advocating for New Jersey accident victims and their families and has obtained million-dollar judgments for multiple clients. When you need the support of an experienced attorney with a history of achieving excellent results, call on Joseph Lombardo.
Auto Accident Liability in New Jersey for Route 30 Crashes
Unfortunately, all too many crashes would have been perfectly avoidable, and are needlessly caused by drivers who may be operating a vehicle while distracted (e.g. text messaging) or intoxicated by drugs or alcohol. Even a driver who is perfectly sober and focused on the road can still be guilty of driving recklessly, such as:
Weaving in and out of traffic.
Speeding excessively.
Tailgating.
Driving aggressively.
If your accident was caused by another driver, he or she could be financially liable for the damages you have suffered. While auto insurance is compulsory in New Jersey, drivers may carry either the basic policy, or the standard policy. Some examples of coverage under each include:
Bodily Injury Liability: optional $10,000 (basic), up to $500,000 per accident (standard)
Property Damage Liability: $5,000 per accident (basic), $100,000 or more per accident (standard)
Personal Injury Protection (PIP): generally $15,000 per accident (basic), $250,000 or more per accident (standard)
NJ Route 30 Car Accident Lawyer Offering Free Consultations
If you or a loved one was hurt or suffered property damage in an accident on Route 30, you could have a strong claim for compensation. To schedule your free and private case evaluation, call attorney Joseph Lombardo at (609) 445-4300, or contact us online. The statute of limitations sets a time limit on how long you have to file a claim following an accident, so don't wait until it's too late: call us today to get started exploring your legal options.
Practice Areas
Case Results
The Personal Injury Trial attorneys of Lombardo Law Group, LLC have recovered 10s of Millions for accident victims over their careers
Client Testimonials

"Joe is a top-notch attorney who zealously represents his clients with intelligence, compassion and integrity. A great resource and team player, I wholeheartedly recommend Joe Lombardo." – Joseph U.