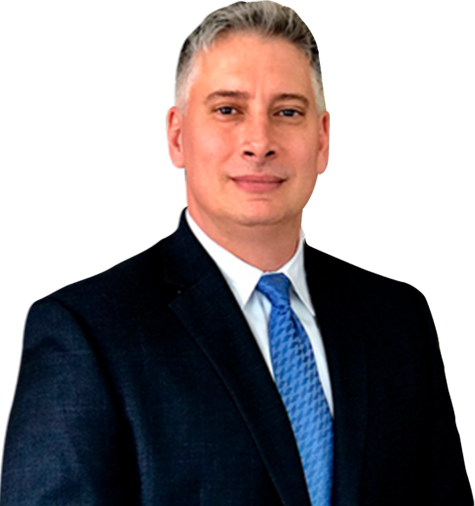 Attorney
Joseph A. Lombardo
If you have a criminal conviction, fines and prison aren't the only consequences. In addition to the official penalties ,which are imposed by the courts, former convicts are also punished by unfair treatment from society — even long after their fines have been paid and their sentences have been served. You might find that being convicted of a crime, no matter how long ago it occurred, is haunting you. Having a criminal history can make it difficult to apply for a job, get into a good school, apply for housing, and even make it difficult to apply for a loan. Even though both the federal and the state governments have designed anti-discrimination laws to try and level the playing field for those with a criminal history, the harsh reality is that many people with criminal pasts find their criminal record continually hinders their life.
There's no question that having a criminal record attached to your name can be a major personal and professional burden — but what if you could seal your criminal record, so that it couldn't be accessed by the general public? By sealing your record through a process known as "expungement," you can restore your life to normal and open up a world of employment opportunities.
New Jersey Criminal Defense Attorney Joseph Lombardo Can Help
Joseph has more than 20 years of experience representing the people of New Jersey, and is proud to serve communities throughout Gloucester County including Franklin Township, Glassboro, Monroe Township, Washington Township, and Woolwich Township. As a New Jersey criminal defense attorney, Joseph is uniquely situated to pursue expungements for a wide variety of offenses, including DP offenses, indictable crimes, and juvenile offenses. To schedule a free and private consultation, call Joseph today at (609) 318-6196.
What Is an Expungement?
An expungement is the removal and isolation of all records on file within any court, detention or correctional facility, law enforcement, criminal justice agency or juvenile, agency concerning a person's apprehension, arrest, detention, trial or disposition of an offense within the criminal or juvenile justice system. Unless otherwise provided by law, if an order for expungement is granted, the adult arrest, the record of law enforcement taking you into custody as a juvenile, conviction, or adjudication of delinquency, disposition and any related proceedings are considered not to have occurred. Essentially, an expungement is like having your slate wiped clean.
If you have a criminal history you are probably all too familiar with the difficulties of applying for a job or even for housing. This can be even more frustrating if you have been a model citizen since your arrest and conviction. The New Jersey courts have recognized that people can change and that they should not be haunted by a lapse of judgment in their past.
In re Nunez, 384 N.J Super. 345, 349 (App. Div. 2006) The New Jersey courts recognized that the purpose of an expungement is the "elimination of the collateral consequences [of a criminal conviction] imposed upon [an] otherwise law-abiding citizen. Expungement enables an eligible person "to regain many of those civil privileges that are lost attendant to a criminal conviction, [including] the right to serve on a jury, the right to vote, and the right to purchase and possess a firearm."
What Is an Indictable Offense?
The New Jersey legislature has defined crimes in a slightly different manner than many other states and this can be confusing if you have any criminal records in another state. A disorderly persons offense or DP offense is equivalent to a misdemeanor in other states, while an indictable crime is comparable to a felony. An indictable offense does not include disorderly persons, petty disorderly persons or municipal ordinance violations.
The New Jersey expungement law states in detail who and what crimes are eligible for an expungement. Based on the particular facts and background of your case, an indictable offense may be eligible for expungement. If you are unsure if your indictable offense qualifies for expungement you should contact an experienced attorney who is familiar with the expungement laws in New Jersey. Attorney Joseph Lombardo can help.
Joseph has more than 20 years of experience representing the people of New Jersey and is proud to serve communities throughout Gloucester County including Franklin Township, Glassboro, Monroe Township, Washington Township, and Woolwich Township.
Am I Eligible to Expunge an Indictable Offense?
It is not always easy to determine if you are eligible for an expungement. Generally, there is a list of requirement which includes the amount of time that has passed since the date of conviction and how many offenses you have on your record. Generally, to be eligible to expunge a conviction of an indictable offense, you cannot have any other indictable convictions in any state at any time. Additionally, you cannot have more than two disorderly persons convictions in any state, not just in New Jersey, before or after the conviction for the indictable offense.
The court does have the authority and sometimes will consider the nature of any subsequent disorderly persons convictions. It is important to know that any subsequent convictions may be a basis for denial of the expungement in certain circumstances. You must wait at least 10 years from the conviction, payment of fine, completion of probation or parole, or release from jail, whichever is later before applying to expunge the record.
Will Employers See My Record When They Run a Background Check in NJ?
Expungements are a powerful tool to help you advance your life and career, however; they do have limitations, and just because a record is expunged does not necessarily mean that a future employer will not see your record. Even after your record is expunged, special copies of your record will be kept on file for reference within the criminal justice system, in case you are arrested again in the future. Expunged records can also be accessed by certain employers, some of the most notable employees who might be able to see your criminal record after an expungement are law enforcement agencies and correctional facilities.
However, most employers will not be able to find a criminal record after an expungement. If an employer does search for your record after you have had your criminal history expunged they will receive a result that says "No Record Information."
If you or someone you love is struggling with employment or other matters because of a past mistake, an expungement may provide the perfect solution to moving forward with your personal and professional life. However, the process of filing can be complicated.
Contact a New Jersey Criminal Defense Attorney With the Knowledge To Defend Your Case
Don't struggle on your own: get respected, trusted legal help from an experienced expungement lawyer who can protect your rights and walk you through your responsibilities. To schedule your free and private consultation, call attorney Joseph Lombardo of Lombardo Law right away at (609) 318-6196.
Practice Areas
Case Results
The Personal Injury Trial attorneys of Lombardo Law Group, LLC have recovered 10s of Millions for accident victims over their careers
Client Testimonials

"Joe is a top-notch attorney who zealously represents his clients with intelligence, compassion and integrity. A great resource and team player, I wholeheartedly recommend Joe Lombardo." – Joseph U.