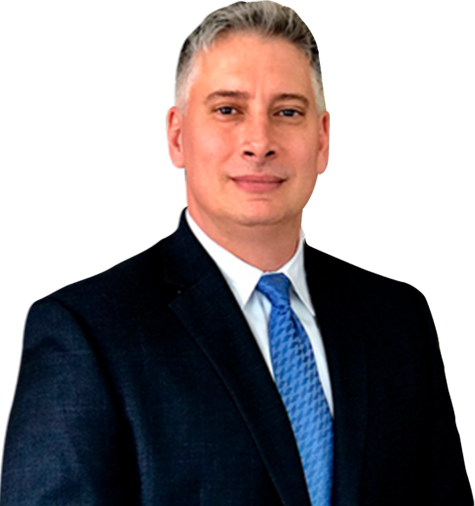 Attorney
Joseph A. Lombardo
At first, most criminal defendants worry about court-imposed penalties like fines and prison time. But after the fine has been paid and the sentence served, the negative consequences of having a criminal record begin to kick in.
However, there's a way to eliminate the burden of having a criminal record attached to your name. If you're able to meet the eligibility requirements, you can seal your public record by obtaining something called an expungement. New Jersey criminal defense attorney Joseph Lombardo has more than 20 years of experience helping Cherry Hill residents expunge their criminal records, and offers free initial consultations for all new clients.
To start discussing your situation in a free and confidential legal consultation with a Cherry Hill criminal record expungement lawyer, call Joseph Lombardo at (609) 445-4300 today.
How Can My Criminal Record Affect My Future?
Despite the many state and federal laws which are supposed to prohibit discrimination, the hard reality is that having a criminal record can still result in being denied for loans, being passed over for jobs, and even being rejected from living in certain buildings or communities. Unfortunately, former convicts often find themselves trapped in a cycle of job, loan, and housing discrimination from which it is extremely difficult to escape.
Criminal expungements grant previously convicted persons tremendous opportunities. However, they are not available to everyone. On the contrary, you need to meet a few different eligibility criteria.
Crimes that Are Eligible for Expungement in Cherry Hill, NJ
To begin with, only certain criminal convictions qualify to be expunged in Cherry Hill. For example, disorderly persons offenses (DP offenses), which are the equivalent of misdemeanors in most other jurisdictions outside of New Jersey, may be expunged under N.J.S.A. 2C:52-3 provided you also meet the following criteria:
There cannot be any pending charges against you.
You cannot have more than three petty or DP offenses on your record.
You must have no indictable crime (i.e. felony) convictions.
At least five years must have passed since you were convicted, paid your fines, were released from incarceration, or completed probation — whichever came latest.
Pursuant to N.J.S.A. 2C:52-2, certain indictable criminal convictions also qualify to be expunged, provided at least 10 years have passed from the final fine, release date, or conviction date. However, there are also more than a dozen indictable offenses which simply do not qualify, regardless of how much time has passed or what the rest of your record looks like. None of the following crimes can be expunged in the state of New Jersey:
Aggravated Criminal Sexual Contact
Aggravated Sexual Assault
Child Pornography Crimes (Sales, Manufacture)
Criminal Homicide
Criminal Restraint
Criminal Sexual Contact with a Minor
Endangering the Welfare of a Child (Sex Offenses)
Human Trafficking
Kidnapping
Luring or Enticing
Perjury
Robbery
Terrorism
Note the above list is not exhaustive. You should contact an experienced attorney for help determining if you qualify and how to get started.
Will Employers See My Record When They Run a Background Check?
It is very important to understand that while expungements are a very powerful and positive tool, they also have their limitations. For example, getting an expungement does not mean that your record will be erased or destroyed completely. Special copies of your record will be kept on file for reference within the criminal justice system, in case you are arrested again in the future. Expunged records can also be accessed by certain employers, notably law enforcement agencies and correctional facilities.
However, law enforcement agencies and corrections departments are the exception rather than the rule. In most situations, if an employer tries to search for your criminal history, he or she will simply return a result of "No Record Information." Therefore, while your record is still technically on file, for the vast majority of prospective employers it will be as if the conviction never occurred. This applies to teachers, nurses, office workers, salespeople, people in the service industry, people in the retail industry, and many other different types of employees.
Cherry Hill, NJ Criminal Record Expungement Lawyer Offering Free Consultations
If you or someone you love is struggling with employment or other matters because of a criminal record, our Cherry Hill expungement lawyer may be able to provide the perfect solution to moving forward with your personal and professional life. However, the process of filing for expungement can be complicated.
Don't struggle on your own: get respected, trusted legal help from an experienced expungement lawyer who can protect your rights and walk you through your responsibilities. To schedule your free and private consultation, call attorney Joseph Lombardo of Lombardo Law right away at (609) 445-4300.
Practice Areas
Case Results
The Personal Injury Trial attorneys of Lombardo Law Group, LLC have recovered 10s of Millions for accident victims over their careers
Client Testimonials

"Joe is a top-notch attorney who zealously represents his clients with intelligence, compassion and integrity. A great resource and team player, I wholeheartedly recommend Joe Lombardo." – Joseph U.