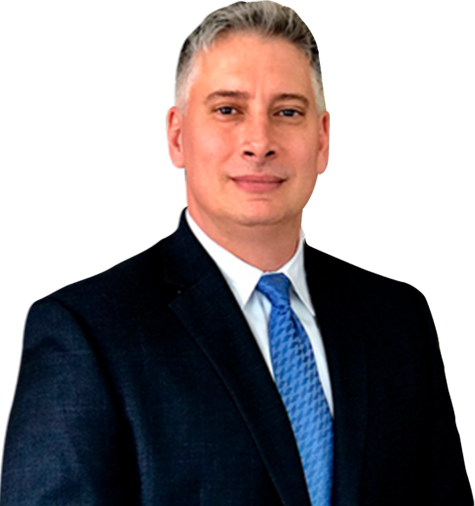 Attorney
Joseph A. Lombardo
In a perfect world, convicted offenders would pay their fines, serve their time, and reintegrate smoothly back into society. Unfortunately, this is seldom the way it really goes. Many ex-offenders find themselves trapped in a vicious cycle of employment discrimination and consequent financial hardship, all because they have a criminal record attached to their name. An expungement will seal your criminal record — but just how robust is that seal's protection? If a potential employer runs a background check, will they find your record? Vineland expungement attorney Joseph Lombardo explains.
What Employers Can See Expunged Records in NJ?
If you're a job-seeker who recently obtained an expungement, or are planning on applying for expungement in the near future, you can breathe a sigh of relief: most employers cannot see expunged records. Generally speaking, the only types of employers who can access expunged records are law enforcement agencies, corrections departments, and employers in the judicial branch such as criminal courts of law. For example, if you were applying to become a police officer or correctional officer, then the agency you were applying with would be able to see your conviction.
If any other type of employer were to run a background check, he or she would not return any results. This typically includes, but is not necessarily limited to, employers and businesses such as retailers, restaurants, and financial companies. Once an expungement is approved and signed, the original conviction "shall be deemed not to have occurred." Therefore, when a prospective employer conducts a background check through the FBI or the New Jersey State Police, he or she will simply see a "no record" result.
However, it's important to keep in mind that expunged records are not actually destroyed or erased — they are simply sealed off from the general public. The judiciary will segregate but still retain your records in the event that you are ever arrested again in the future. If you are arrested again, the courts can then access your conviction records to better assess the current criminal charges. You should also be aware that even though expunged records are technically sealed, that doesn't always prevent private websites from sharing the public information posted by court websites.
Fortunately, if you ever find yourself in this situation, you (or your legal representative) can contact the offending publisher and show them the court order for expungement. The publisher is legally obligated to comply with court orders, which means they must remove the information which has been sealed. If you're struggling to get information about your sealed records removed from a website or other publication, you should contact an experienced lawyer for help immediately.
Do I Have to Disclose My Expungement on a Job Application in New Jersey?
As we discussed a little earlier, expunged convictions are "deemed not to have occurred." In full, the law states that "Unless otherwise provided by law, if an order of expungement is granted, the arrest, conviction and any proceedings related thereto shall be deemed not to have occurred, and the petitioner may answer any questions relating to their occurrence accordingly."
This means once the expungement process has been successfully completed, in most situations it is perfectly legal for you to deny that the arrest ever happened. Typically speaking, you do not have to disclose the expungement on a job application, with the exceptions of applying to work in judicial, correctional, and law enforcement departments as discussed earlier.
But what happens if someone else discloses your conviction? New Jersey's laws make provisions for this situation as well. Pursuant to N.J.S.A. 2C:52-30, "Except as otherwise provided in this chapter, any person who reveals to another the existence of an arrest, conviction or related legal proceeding with knowledge that the records and information pertaining thereto have been expunged or sealed is a disorderly person. Notwithstanding the provisions of section 2C:43-3, the maximum fine which can be imposed for violation of this section is $200.00."
In other words, disclosing another person's sealed criminal record is a DP offense — and ironically, if the person is convicted, he or she will receive a criminal record of their own. A DP offense, such as simple assault or shoplifting, is the equivalent of a misdemeanor in most other jurisdictions.
Call a New Jersey Expungement Lawyer Today
If you need help sealing your criminal record in New Jersey, Cherry Hill expungement lawyer Joseph Lombardo can help guide you through the process. To set up a completely free and confidential legal consultation, call Lombardo Law right away at (609) 318-6196. Our phone lines are always open for your call.
Practice Areas
Case Results
The Personal Injury Trial attorneys of Lombardo Law Group, LLC have recovered 10s of Millions for accident victims over their careers
Client Testimonials

"Joe is a top-notch attorney who zealously represents his clients with intelligence, compassion and integrity. A great resource and team player, I wholeheartedly recommend Joe Lombardo." – Joseph U.