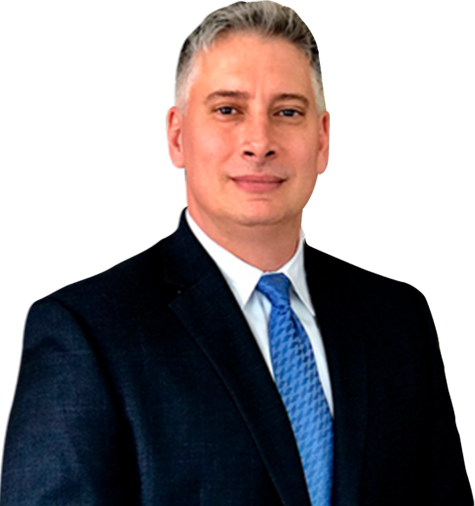 Attorney
Joseph A. Lombardo
Everyone knows that when you are arrested and convicted of a criminal offense, there are immediate and obvious penalties: jail or prison time, fines, and community service are common examples. However, while such punishments are the ones which tend to fall into the spotlight, there is another, less visible drawback to a criminal conviction: the subtle punishment which extends for months, years, or even decades after the crime has been committed.
Unfortunately, even if an individual was released from jail years ago and has been a law-abiding citizen ever since, they can still face challenges in day-to-day life due to the lingering record of their criminal past. Former convicts often struggle to find work, obtain housing, or even forge social relationships, all because of an isolated mistake in their past. A conviction doesn't just damage the present: too often, it damages the future.
Putting the Past Behind You with an Atlantic City Expungement Lawyer
The good news is, it doesn't necessarily have to be that way. Relief for former criminals who are struggling to reintegrate into society may come in the form of an expungement. An expungement can remove your record from the public eye, and greatly increase your chances of finding employment, working in certain fields, or being taken on as a tenant. However, criminal record expungements can be difficult to obtain, and not everyone will qualify.
At the law offices of Joseph Lombardo, we believe in second chances, and we treat each and every client with dignity, compassion, and respect. We have been working to win expungements for our clients for 20 years. We have two decades of experience serving communities across the Atlantic City area, including but not limited to Cherry Hill, Mt. Laurel, Voorhees, Glouchester, Vineland, Egg Harbor Township, and Hamilton, with offices conveniently located in Hammonton, Atlantic City, and Linwood. If your criminal record is interfering with your life, contact us today to see if an expungement is right for you.
Most people want the peace of mind that comes with knowing past misdeeds are wiped from their permanent records. But there's a more practical reason to look into finding an Atlantic City record expungement attorney.
The wrong arrest or conviction can prevent you from getting into certain careers or specific positions. What's more, employers can run background checks on current employees, which could jeopardize your standing at your current job. Don't let a mistake you made years ago impact your career for the rest of your life — contact Lombardo Law Offices today.
How Does Expungement Work in Atlantic City, New Jersey?
When an arrest is made, records are immediately created that cover various details of the individual and the incident. For example, fingerprints are taken, "mug shots" are photographed, and rap sheets are populated with details of the crime and the offender behind it. An expungement is a court process which allows certain individuals to eliminate, or seal, some of the records contained in their criminal history. This can make make a world of positive difference when it comes to applying to jobs, applying for housing, or even trying to form new interpersonal relationships.
However, not everyone is eligible to receive an expungement. When deciding whether or not an expungement will be granted, courts carefully weigh information such as the nature of the crime committed, and the individual's overall criminal history.
Types of Crimes Eligible for Expungement in Atlantic City
As with many other types of law, expungement law varies from state to state, and Atlantic City, NJ is no exception. So how is the eligibility for an expungement reviewed in Atlantic City? The main factors are the type of crime, and the individual's overall criminal record.
Unfortunately, not every arrest and conviction can be removed from your criminal record. Most significantly, Atlantic City residents cannot get DUI/DWI arrests and convictions expunged. Technically, it's a traffic offense in the eyes of the court.
In Atlantic City, New Jersey, there are two basic groups of crimes: disorderly persons (DP) offenses, and indictable crimes. While the terminology may be different, these classifications are the rough equivalents of the misdemeanors and felonies that most states employ.
Examples of DP offenses include:
Shoplifting
Assault
Resisting Arrest
Possession of Marijuana (less than 50 grams)
Indictable crimes are more serious offenses and include examples such as:
Murder
Rape
Aggravated Assault
Manslaughter
Burglary
While some indictable crimes are eligible for eventual expungement, some are essentially "too serious" to be sealed from the record. A few examples of crimes which cannot be expunged in Atlantic City include:
Kidnapping
Aggravated Sexual Assault
Arson
Perjury
Criminal Homicide
Child Endangerment
Expunging a Crime with a Prior Criminal Record in Atlantic City, NJ
The purpose of an expungement is to give citizens a second chance at life. Because of this, expungements are not granted to people with patterns of persistent recidivism, who commit crimes again and again. Instead, expungements are reserved for people with a limited number of offenses. For example, there is a limit of two DP offenses.
Unfortunately, expungements are not known for being swift procedures. Under N.J.S.A. 2C:52-5, a period of five to ten years must have elapsed since either the conviction itself, the completion of incarceration, the completion of probation or parole, or the payment of a fine (whichever came latest). However, an experienced attorney can help to expedite the expungement process.
For convictions that can be expunged, there's often a waiting period. The time you must wait before starting the process with an Atlantic City criminal record expungement attorney breaks down like this:
A majority of Indictable convictions: 10 years
Disorderly Persons offenses: 5 years
Petty Disorderly Persons offenses: 5 years
Municipal ordinances: 2 years
Drug possession conviction: 1 year
Conditional discharge: 6 months
Pretrial intervention: 6 months
Arrests resulting in dismissal: Immediately
Atlantic City Leads Charge to Expunge More Convictions
Two Atlantic City lawmakers recently introduced a bill allowing less serious offenses to get expunged, just like more significant convictions.
A-3598 and S-2588, introduced by Assemblyman Chris Brown and State Sen. Jim Whelan, allow first-time offenders convicted in municipal court can wipe their records clean of a number of offenses, provided they enter the appropriate recovery program of commit to doing community service.
The new law out of Atlantic City is available to people who have not been previously convicted of a crime and does not include crimes involving gang activity, domestic violence, animal cruelty and drunken driving.
Contact Atlantic City Criminal Record Expungement Lawyer Joseph Lombardo Today
If you're convicted of a crime in Atlantic City it can stay on your record forever — unless you do something about it. In fact, you often don't even have to be convicted of a crime. An arrest can stain your criminal record as well. But it doesn't have to. An expert Atlantic City criminal record expungement attorney can help remove arrests and convictions from your criminal record and help you move on with your life. Lombardo Law Offices have successfully handled the expungement of criminal records in Atlantic City.
If you think you may be qualified for an expungement of your criminal record, call the law offices of Joseph Lombardo at (609) 445-4300 to speak with an attorney about your legal options. Our phone lines are staffed around the clock, and we are even available to make holding or jail cell visits in the event of an emergency. Your first consultation is free, and all consultations are 100% confidential, so call today.
Practice Areas
Case Results
The Personal Injury Trial attorneys of Lombardo Law Group, LLC have recovered 10s of Millions for accident victims over their careers
Client Testimonials

"Joe is a top-notch attorney who zealously represents his clients with intelligence, compassion and integrity. A great resource and team player, I wholeheartedly recommend Joe Lombardo." – Joseph U.