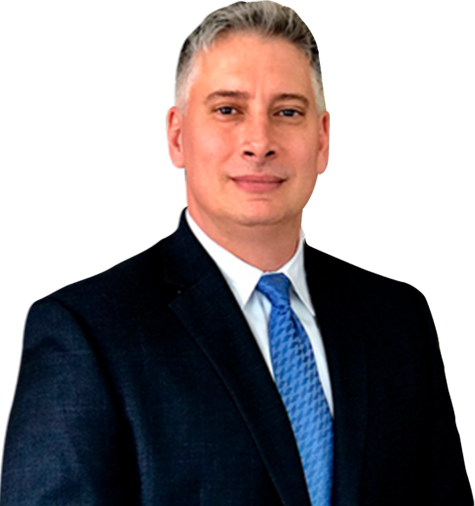 Attorney
Joseph A. Lombardo
When people with past convictions want a fresh start, they may attempt to petition the court system to grant them an expungement. Expungement is a useful tool for helping prevent past mistakes from following people around for the rest of their lives.
However, convictions for certain serious offenses cannot be expunged in New Jersey. This includes crimes concerning homicide, sexual assault, DUIs, and robbery, amongst others. If you were charged with or arrested under suspicion of one of these crimes but never convicted, you may still have the opportunity to expunge them from your record.
To get all of the information about your ability to clear your criminal history from the public record, we urge you to contact the experienced Cherry Hill expungement lawyers at Lombardo Law Group, LLC. Get your free case assessment when you place your first call to us at (609) 418-4537.
Convictions that Cannot Be Expunged in New Jersey
While most juvenile, disorderly persons, and indictable offenses are eligible for expungement in New Jersey, there are some that are not. Below are some of the more serious convictions that will not be eligible for expungement.
Criminal homicide
Robbery
Arson
Sexual assault
Aggravated sexual assault
Child pornography (possession, creation, or distribution)
Kidnapping
Human trafficking
DUIs
Additionally, most convictions for selling or distributing a dangerous substance cannot be expunged. The limited exception to this rule is where the charge involved a minimal amount of marijuana, or where a court determines that the "compelling circumstances" of the case would warrant expungement.
What Happens When a New Jersey Court Expunges Your Charges?
Expungement does not totally wipe your record clean. When you obtain expungement, the state conceals your expunged charges from the public eye. Any part of a person's record that has been expunged will not show up on background checks during hiring processes, credit checks, and housing applications. When asked on these forms if you have ever been convicted of certain charges, you may legally indicate that you have not.
However, your record does technically still exist. If you find yourself facing future charges, your prior record may be accessed for consideration when deciding bail and eligibility for intervention or diversion programs.
Can You Get Multiple Charges Expunged in New Jersey?
In many cases, a person looking to expunge their record will have multiple prior charges or convictions on their record. This is not a bar to expungement. In fact, in many cases, you may be able to expunge more than one charge or conviction on your record within the same petition action.
Drug Court Expungement
If all of the features of your record are drug related, you can pursue a special "drug court expungement" option that will allow you to expunge any number of past drug offenses, assuming none of the charges are non-expungable. You must typically have successfully completed a rehabilitation program in order to utilize drug court expungement.
Crime Spree Expungement
In many instances, a petitioner may face multiple different charges that stem from the same event or series of events. If all of the offenses on record occurred within the same shorter time period, the court may view these offenses together as the same offense for the purposes of expungement.
Clean Slate Expungement
A newer path to expungement in New Jersey, the "clean slate" program allows petitioners to expunge their entire record if 10 years have passed since the petitioner's last conviction, fine, parole, or time served. If clean slate expungement is granted, the petitioner's entire record will be expunged. You should still note that records which feature non-expungable convictions will not be eligible for the clean slate program.
Can You Expunge Charges or Arrests for Non-Expungable Offenses if You Were Never Convicted?
Arrests and charges also go on your record, even if you are not ultimately convicted of the crime with which you were charged. This includes non-expungable offenses like those listed above. However, if you were not convicted of the non-expungable offense, you may have the ability to petition to have the arrest and charges expunged from your record.
Your ability to get these charges or arrests expunged depends on the nature of your case. For instance, if you were not convicted but participated in a subsequent diversion program, you may only petition after six months have passed since your successful completion of the program.
Can You Get Charges from New Jersey Expunged by Petitioning in a Different State's Court?
The only way to get state charges expunged is to file your petition in the state where you were originally convicted. Each state has different laws about charges and how to expunge them, so if you were arrested, charged, or convicted in New Jersey, you will have to pursue expungement within the state, even if you now reside elsewhere. The same is true in the opposite situation – if you live in New Jersey but were convicted of an offense in another state, you will have no luck petitioning a New Jersey court for expungement.
Should You Use a Lawyer to Expunge Your Record in New Jersey?
While you do not technically need legal representation to petition a New Jersey court for expungement, we highly recommend that you have an attorney help you through the process.
Our Hammonton, NJ expungement lawyers have years of experience dealing with the New Jersey court system in these matters, and one thing that we have seen too many times is a petition dragging out because of self-represented petitioners' filing mistakes. The best way to avoid these costly errors is by having a seasoned attorney guide you along the way. Lombardo Law Group, LLC can help you prepare your petition, meet notification requirements, and advocate on your behalf for your expungement when your court date arrives.
Talk to Lombardo Law Group, LLC About Expunging Your Record in New Jersey
Our seasoned Vineland, NJ expungement attorneys can offer you a free initial evaluation for your case when you call us today at (609) 418-4537.
Practice Areas
Case Results
The Personal Injury Trial attorneys of Lombardo Law Group, LLC have recovered 10s of Millions for accident victims over their careers
Client Testimonials

"Joe is a top-notch attorney who zealously represents his clients with intelligence, compassion and integrity. A great resource and team player, I wholeheartedly recommend Joe Lombardo." – Joseph U.