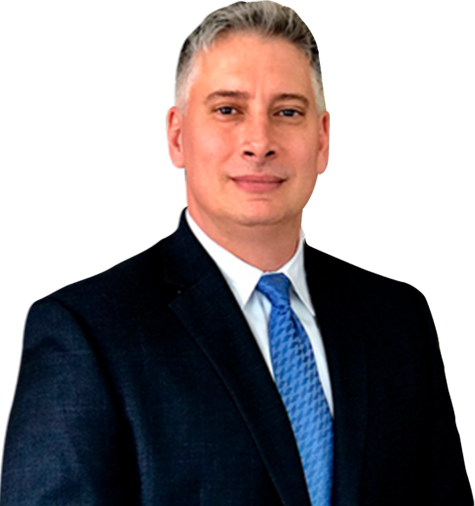 Attorney
Joseph A. Lombardo
Even though numerous New Jersey and federal laws have been enacted to stop housing and employment discrimination against former convicts, unfortunately, these laws don't always work the way they were designed to. Former convicts often find themselves being passed over for jobs and housing opportunities, even though their crimes took place many years ago and they have already served their sentences.
At Lombardo Law, it's our belief that perpetual punishment does not represent justice, fairness, or equality, which is why attorney Joseph Lombardo is committed to helping Hammonton, NJ residents obtain criminal record expungements. When a record is expunged, it becomes sealed from public access, and most employers will not be able to see the conviction on a background check. Joseph Lombardo has more than 20 years of experience sealing records for a wide variety of criminal cases, and offers free initial consultations.
If you're tired of being turned down for jobs, expunging your record may be the perfect solution. To set up a free and confidential legal consultation, call Hammonton criminal expungement lawyer Joseph Lombardo right away at (609) 318-6196.
Eligibility Requirements for Criminal Expungement in Hammonton, NJ
Once your record has been expunged in Hammonton, New Jersey, in most situations you can legally and truthfully tell potential employers that you have never been arrested or charged with committing a crime. Pursuant to N.J.S.A. 2C:52-27, "Unless otherwise provided by law, if an order of expungement is granted, the arrest, conviction and any proceedings related thereto shall be deemed not to have occurred, and the petitioner may answer any questions relating to their occurrence accordingly," with a few exceptions which we'll cover in the next section.
As a result, in order to protect public safety New Jersey excludes certain crimes from being eligible. For example, none of the following offenses may be expunged:
Aggravated Sexual Assault
Child Pornography Convictions
Conspiracy
Criminal Homicide (Murder/Manslaughter)
Drug Possession with Intent to Distribute
Human Trafficking
Kidnapping
Luring or Enticing
Perjury
Robbery
Terrorism
However, narcotics crimes involving 25 grams or less of marijuana, or five grams or less of hashish, are exempt from drug-related ineligibility. Likewise, vehicular homicide is exempt from criminal homicide ineligibility.
Criminal Record Expungement Waiting Periods
Provided your Hammonton criminal conviction is eligible, you must also meet certain requirements and waiting periods depending on the nature of the offense. If you are trying to expunge a misdemeanor disorderly persons or petty disorderly persons (DP) offense, such as simple assault, you must pass the following criteria:
At least five years must have passed from either the completion of your sentence, the date you were convicted, the date you finished paying your fines, or the successful completion of your parole or probation — whichever came last.
You cannot have more than three DP offenses on your record, including the current offense (i.e. two prior offenses). New Jersey's laws permit a maximum of three DP offense expungements.
You cannot have any indictable crime or felony convictions on your record.
There cannot be any additional charges currently pending against you.
If the conviction was for an indictable offense, or the equivalent of a felony in other jurisdictions, the waiting period doubles to ten years.
You may also expunge municipal ordinance violations, such as underage drinking, after the waiting period of two years has passed. If you are a former drug offender and were 21 years old or younger at the time of the incident, the waiting period is only one year.
Will My Sealed Criminal Record Be Destroyed?
When a criminal record is expunged in Hammonton, the documentation is not physically destroyed. Your record will remain in a segregated file which is kept separately from public records, where it can only be accessed by certain agencies and authorities. There are two main purposes for keeping sealed records on file:
The judiciary must retain access to your criminal record in case you are arrested and charged again in the future, or enter special court programs.
Certain employers must be able to access the record for security purposes, namely employers and employment agencies in law enforcement, criminal justice, and corrections. However, the vast majority of employers will be denied access when conducting a background check, and will simply see a "no records found" result instead of the actual conviction. There may be several limited exceptions to this rule, such as schools that screen teaching applicants for the safety of the children.
Call Our Hammonton Expungement Lawyer to Get Your Criminal Record Expunged
Just because you made a mistake in your past doesn't mean you deserve to be punished forever. To start talking about how sealing your record can help return your life to normal, call our Hammonton criminal expungement lawyers at Lombardo Law Group at (609) 318-6196. Your initial consultation comes free of charge, and your information will always be kept confidential.
Practice Areas
Case Results
The Personal Injury Trial attorneys of Lombardo Law Group, LLC have recovered 10s of Millions for accident victims over their careers
Client Testimonials

"Joe is a top-notch attorney who zealously represents his clients with intelligence, compassion and integrity. A great resource and team player, I wholeheartedly recommend Joe Lombardo." – Joseph U.