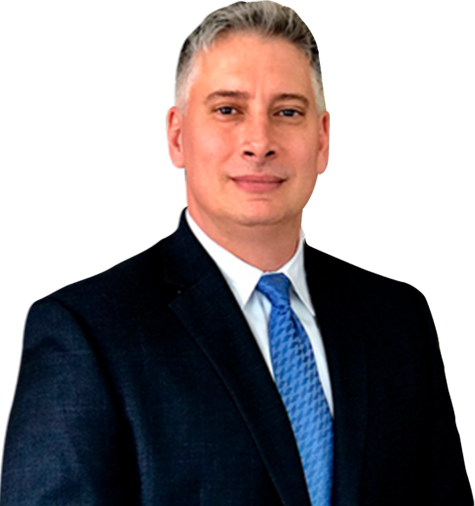 Attorney
Joseph A. Lombardo
Arson may be charged when a defendant is suspected of illegally starting a fire to a structure or surrounding area. While simply setting a fire is not necessarily a crime, it may become arson if certain criteria are met.
You can be charged with arson for setting fire to a structure or somewhere without a structure, like in a forest or field. When people are placed in danger, arson charges tend to become more serious. You might have a defense if you did not intend to start the fire or took steps to ensure that others were not harmed. Even if you owned the burned building, you might still be charged with arson. Our legal team can help you assert your defense at the most opportune time, whether immediately after your arrest, in a pretrial motion, or during your trial.
Our New Jersey criminal defense attorneys can help you defend your rights if you are charged with arson. We can offer a free assessment of your case to begin. Call the Lombardo Law Group, LLC at (609) 418-4537 today.
Definition of Arson in New Jersey
The statute for arson, found under N.J.S.A. § 2C:17-1, explains the numerous in which arson may be committed. Arson may fall under several broad categories, each with its own criminal elements. Determining your best defense requires that our New Jersey arson defense attorneys examine the elements of your specific charges.
Ordinary arson may be charged if a person is suspected of setting fire to their one property or someone else's and the following conditions are met:
The suspect recklessly places another person or another building in danger of harm, or
The fire was set with the purpose of collecting insurance, or
The fire was set with the intent to exempt the property from state, county, or local zoning laws or regulations, or
The fire spreads and places surrounding forests in danger of destruction.
Aggravated arson is similar to ordinary arson, except the suspect is alleged to have intended the harm rather than the harm being the result of reckless conduct. For example, if someone allegedly starts a fire with the intent to cause harm or death to another or to destroy someone else's property, they can be charged with aggravated arson.
Arson is not always an intentional or reckless act. People can be charged with arson if they have a controlled fire, such as a bonfire, lose control, and the surrounding area and structures are put in danger. You can also be charged if you were not the one to set the fire, but you paid someone else to do so.
Again, knowing how you are charged is crucial to developing the most effective defense strategy possible. Call our Linwood criminal defense lawyers to go over your case and begin mounting your legal defense.
Defenses to Arson Charges in New Jersey
Defending yourself against allegations of arson will depend on the unique circumstances of your case. There may be numerous ways to approach your defense, including arguing over your intent and how the alleged arson happened. Our Mays Landing criminal defense lawyers can help you determine the best way to defend against your charges.
A significant aspect of many criminal charges, including arson, is the defendant's intent. For ordinary arson, the law requires that the defendant behave recklessly. For aggravated arson, the defendant must intend to start the fire and cause harm. If you had neither of these levels of intent when the fire allegedly happened, we can work to hopefully have your charges dropped or dismissed.
For example, perhaps the fire in your case started from a controlled burn that got out of hand. Just because you lost control of the fire does not mean you behaved recklessly. In many cases, arson defendants took all reasonable steps possible to ensure safety before circumstances beyond their control caused the fire to spread.
Depending on your situation, you may fight the charges because you owned the property destroyed by the fire. Destroying your own property with no intent to collect insurance for the damages is not a criminal offense if you take reasonable precautions to keep the fire under control.
We can also use mitigating factors to your advantage. If no people were present when the alleged fire broke out, nobody was in any immediate danger, and we can argue for your charges to be reduced. It also makes it harder for prosecutors to prove you intended to hurt someone if nobody was near the fire.
What is Not Considered a Defense to Arson in New Jersey?
The tricky part of dealing with criminal charges is finding the defense that works. Often, defendants have defenses that are inapplicable as a matter of law. Our Atlantic County criminal defense lawyers can help you find a defense that works for your case and is permitted under the law.
While using property ownership as a defense is sometimes possible, it is sometimes not. Many defendants are charged with arson for burning their own property. If you allegedly burn your property to collect the insurance, injure someone inside, or damage surrounding property belonging to others, you cannot use property ownership as a defense.
Starting the fire on accident is also not always a valid defense. If the fire spread because you did not take reasonable precautions to control it, you may be charged with recklessly burning a structure or injuring others.
It may also not be a defense if someone other than you started the fire. You may still be criminally responsible for allowing the fire to spread if you could have safely extinguished it but chose not to. In some cases, firefighters tasked with putting out fires may be charged with arson if they failed or chose not to put out a fire they otherwise could have.
Call Our New Jersey Arson Defense Attorneys for Help Immediately
Arson charges are extremely serious, and you should contact a lawyer about your case immediately. Our Camden County criminal defense attorneys can help you figure out the best defense tactics for your case. Call the Lombardo Law Group, LLC for a free case assessment at (609) 418-4537.
Practice Areas
Case Results
The Personal Injury Trial attorneys of Lombardo Law Group, LLC have recovered 10s of Millions for accident victims over their careers
Client Testimonials

"Joe is a top-notch attorney who zealously represents his clients with intelligence, compassion and integrity. A great resource and team player, I wholeheartedly recommend Joe Lombardo." – Joseph U.