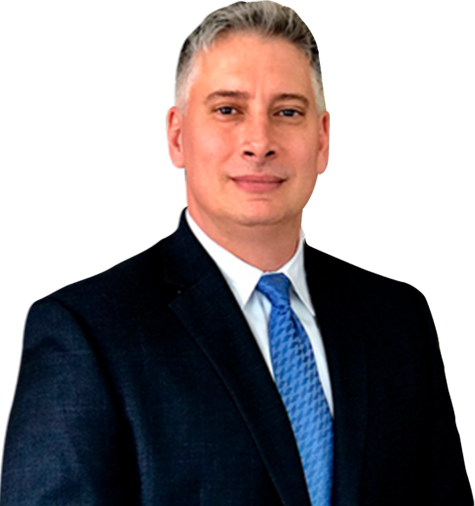 Attorney
Joseph A. Lombardo
Being accused of committing a crime is a very serious matter. Whether an alleged crime takes place on the DP offense (misdemeanor) or indictable (felony) level, the consequences of a conviction can include many months or years in prison, financially devastating restitution fines, and a host of assorted penalties which can interfere with your reputation, your private life, and your career. You could also be burdened with a criminal record, which can create personal and professional obstacles for many years to come. New Jersey is known for imposing tough criminal penalties, and the community of Mays Landing is no exception.
During this challenging time, you need the guidance and support of a respected attorney who can help protect your legal rights, conduct a thorough review of the evidence, and advocate on your behalf during the trial. To schedule a free and private case evaluation with an experienced Mays Landing criminal defense lawyer, call Joseph Lombardo of Lombardo Law right away at (609) 445-4300. Don't wait until it's too late: contact our law offices today to start exploring your legal options.
Types of Charges Our Mays Landing Criminal Defense Attorney Handles
Being charged with a crime is an extremely overwhelming and stressful experience. But you don't have to face this challenge on your own. No matter what allegations you may be facing, you deserve to be treated with compassion, respect, and dignity.
At Lombardo Law, our legal team is passionate about aggressive client representation. Joseph Lombardo has been representing the people of Mays Landing and New Jersey for over 20 years, and regularly handles a wide variety of criminal charges, including:
Assault and Battery
Domestic Violence
Drug Possession
Juvenile Offenses
Vandalism and Destruction of Property
Weapons Crimes
Lombardo Law can also assist you in matters of expungement, which allows certain individuals to seal their criminal records. If you or someone you love is interested in obtaining an expungement, or if you are currently facing charges, contact our law offices right away to learn more about how attorney Joseph Lombardo may be able to help.
Assault Charges in Mays Landing, NJ
Assault is one of the most commonly-charged criminal offenses in the country. However, it is important to recognize that the penalties for an assault conviction can still be very serious. In New Jersey, under 2C:12-1, assault is broken down into:
Simple Assault
Aggravated Assault
The latter is the more serious charge, because it involves a greater degree of injury or attempted injury to the victim. Simple assault can also be elevated to aggravated assault if a deadly weapon is used, or if the victim works in certain fields (e.g. judges, firefighters, police officers).
Simple assault is classified as a DP (Disorderly Persons) offense, while aggravated assault may be a crime of the fourth, third, or second degree. A DP offense is punishable by up to six months in prison, along with a maximum fine of $1,000. At the other end of the spectrum, a crime of the second degree can be penalized with up to 10 years in prison, as well as a $150,000 fine.
Drug Charges in Mays Landing, NJ
Like assault, allegations related to drug possession and particularly marijuana possession are fairly common compared to other charges. But, once again, this does not mean these matters should be taken lightly. On the contrary, the Bureau of Justice Statistics reports that approximately half of all prisoners in the United States are incarcerated based on narcotics-related convictions.
Narcotics charges and their penalties are heavily influenced by the type and amount of drug in question. For example, simple possession of marijuana in the amount of 50 grams or less is a DP offense — but if the amount exceeds 50 grams, the same crime becomes a felony.
The amount of a drug can also influence the charge itself. For example, possession in a small quantity suggests personal use, and is therefore generally associated with "simple possession." By contrast, possession of a large amount — often in conjunction with items like bags and weighing scales — can be classified as "possession with intent to distribute," which is more serious.
Furthermore, New Jersey observes mandatory minimum sentencing policies for drug convictions. These mandatory minimums cannot be reduced by a judge, and persons serving their minimum sentences are not eligible for parole. The New Jersey Department of Corrections reports that the median mandatory minimum is around five years.
Mays Landing, NJ Criminal Defense Lawyer Offering Free Consultations
If you or someone you love has been charged with a serious crime in Mays Landing, it is absolutely critical that you speak to an experienced defense lawyer right away. To schedule your free and confidential legal consultation, call the law offices of Joseph Lombardo at (609) 445-4300, or contact us online today.
Practice Areas
Case Results
The Personal Injury Trial attorneys of Lombardo Law Group, LLC have recovered 10s of Millions for accident victims over their careers
Client Testimonials

"Joe is a top-notch attorney who zealously represents his clients with intelligence, compassion and integrity. A great resource and team player, I wholeheartedly recommend Joe Lombardo." – Joseph U.