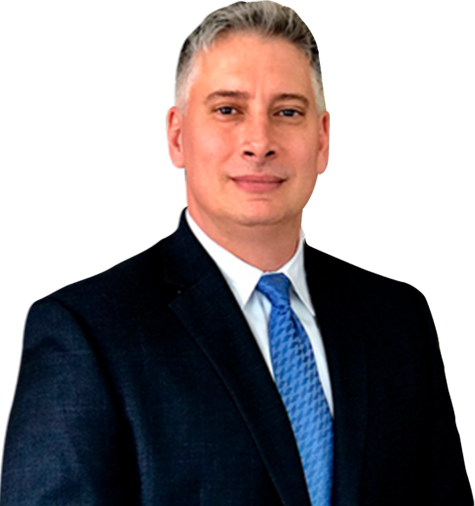 Attorney
Joseph A. Lombardo
No can describe the life-altering nature of an arrest until they've gone through it. The emotional upheaval is just as strong as the sudden damage to reputation, job security and familial bonds. All at once, a person goes from an unassuming citizen to someone who's quite literally fighting for their freedom. If you've gone through a recent arrest, you know exactly what that's like, and you understand better than anyone why it's important to have the best possible legal representation. You want experienced criminal defense attorneys in Linwood, NJ handling your case. You want Lombardo Law.
If you or someone in your family has been charged with a criminal offense, call Joe Lombardo today at (609) 418-4537. We provide aggressive representation for defendants charged with a wide variety of criminal offenses, from felony assault to driving under the influence. We're available 24 hours a day to take your call, and make jailhouse visits if necessary. Don't wait to contact us. The prosecution is already building their case.
Protecting Your Rights with Sound Legal Advice
Police tactics when you're arrested include a rogue's gallery of scare tactics designed to make you believe that cooperating with their investigation is the only way you'll ever see life outside a prison cell again. That's simply not true. Providing a statement to police without knowing your rights or having them explained to by an attorney is a recipe for disaster. There's no guarantee that authorities will honor any "promises" they make to you, unless you have skilled criminal defense lawyers in Linwood, NJ acting on your behalf.
All Communication Goes Through Us – no more intimidation or false promises from prosecutors or the police. We won't allow them to fool you into giving up your right to remain silent and to avoid self-incrimination. Any communication with authorities will go through our firm once you hire us.
Experience in the Courtroom – we've represented thousands of clients and have more than 20 years of experience in New Jersey courtrooms. Our legal team has the established professional relationships your case needs to see it through to the best resolution possible.
Immediate Legal Assistance – you won't be in the dark about your case with this firm. All calls are returned the same day and appointments are set up within 48 hours of the first meeting. We don't like to waste time. The other side certainly won't.
Our Linwood, NJ Criminal Defense Lawyers Get Cases Dismissed
While no two criminal cases are alike, our goals remain the same: to have the charges against our clients dismissed, to win an acquittal on all charges, or have those charges reduced to minimize their impact on our clients' lives.
Call Lombardo Law today at (609) 418-4537 to schedule an immediate consultation regarding your situation. It's never too late or too early to call. Members of our legal team can make prison visits around the clock if need be. We offer rate plans for our legal services and accept all major credit cards.
Practice Areas
Case Results
The Personal Injury Trial attorneys of Lombardo Law Group, LLC have recovered 10s of Millions for accident victims over their careers
Client Testimonials

"Joe is a top-notch attorney who zealously represents his clients with intelligence, compassion and integrity. A great resource and team player, I wholeheartedly recommend Joe Lombardo." – Joseph U.