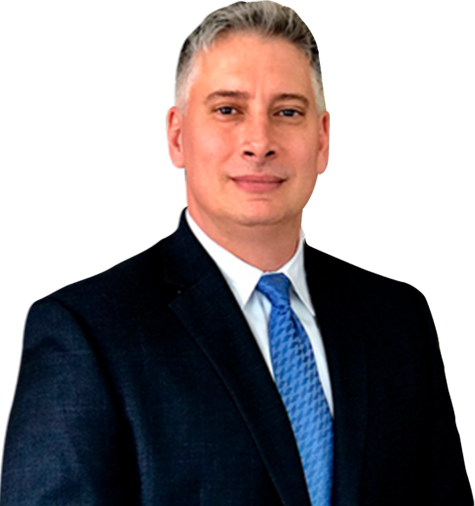 Attorney
Joseph A. Lombardo
An arrest can turn your world on its side, tarnish your reputation and make daily life a nightmare of anxiety. You have the right to a rigorous defense, regardless of the charges you're facing; you want experienced legal advocates acting on your behalf. At the Law Offices of Joe Lombardo, our Atlantic County criminal defense attorneys have helped thousands of clients navigate the complicated criminal justice system and come out on the other side. When your life and livelihood are at stake, leave nothing to chance. Leave it to Lombardo.
Call our law firm today at (609) 318-6196 for immediate assistance from a member of our legal team. Call 24 hours a day, seven days a week. If we're not available, one of our professionals will return your phone call as soon as possible. If you're incarcerated, don't hesitate to call – we make detention center visits.
The Police are Not Your Friends
Being in handcuffs or behind bars is a shocking experience, one that makes you lose your wits and normal reasoning. Authorities may seem as though they're trying to assist your cause in taking your statement, asking you questions about your whereabouts or who can vouch for you on the given evening in question. Make no mistake – the police are only trying to further their own agenda and your expense. Our criminal defense attorneys in Atlantic County give the same valuable advice to every client, and yours today completely free of charge:
·

Use Your Miranda Rights – you have the right to remain silent and to request an attorney be present at all times during police questioning. You don't have to speak, and it's illegal for the authorities to force you to give a statement without your consent. Say nothing until one of our attorneys is in the room with you.
·

Sign No Documents – never sign any paperwork given to you by the authorities without one of our lawyers present. You might be signing a confession to a crime you didn't commit, or agreeing to an arrangement that isn't in your best interests.
·

Be Mindful of Recording – in New Jersey, police may record conversations in interrogation rooms. Making a statement before your lawyer is available could significantly damage your defense later.
How Our Legal Team Works for You
When your life is on the line, you don't want to worry about money or your financial ability to hire an attorney. You just want someone to inform you of your rights, and work to clear your name. Our consultation at this firm is always free – the meter isn't running from the moment you dial the phone. We'll inform you of your rights, and your legal options, and if you'd like to hire us to represent you, we'll worry about the money then. Let's get all the facts straight first.
To take advantage of our free consultation, contact us today at (609) 318-6196. We've represented clients all over South Jersey, and we can help you too.
Practice Areas
Case Results
The Personal Injury Trial attorneys of Lombardo Law Group, LLC have recovered 10s of Millions for accident victims over their careers
Client Testimonials

"Joe is a top-notch attorney who zealously represents his clients with intelligence, compassion and integrity. A great resource and team player, I wholeheartedly recommend Joe Lombardo." – Joseph U.