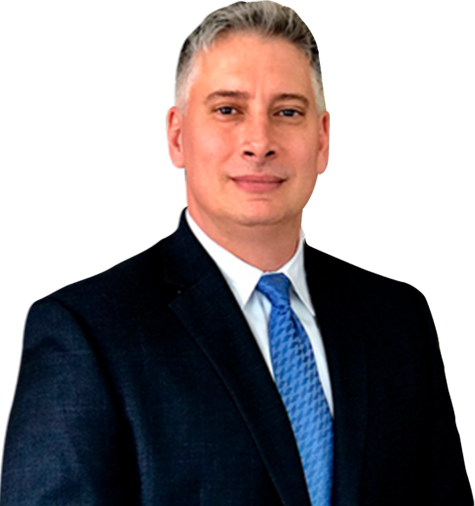 Attorney
Joseph A. Lombardo
If the police ask to interview you, you may wonder if you are the subject of a criminal investigation. It is possible that investigators may want you to remain oblivious to their suspicions. Since potential criminal charges are very disruptive to a person's life, it is fair to seek advance notice of any signs that police are gathering evidence against you.
Unless an officer explicitly announces that you are the focus of a criminal investigation, there is no way to know for certain. Fortunately, there are some signs that you can look out for which may foreshadow an arrest and signify an ongoing criminal investigation.
The Atlantic City criminal defense lawyers at the Lombardo Law Group have experience defending our clients at any stage during a criminal investigation. Call us today at (609) 445-4300 for a free discussion of your situation.
Warning Signs of a Criminal Investigation in New Jersey
Federal investigators must inform targets of their investigations, but this requirement does not bind state and local investigators. As such, it may be part of an investigator's strategy to keep you in the dark while they collect information about you. There are a few warning signs you can look out for:
The Police Speak to You
Police may unexpectedly come to your home or work and request to speak with you. Alternatively, they may schedule a time for you to come to the police station for an interview. If the officers are asking about you, your whereabouts, or your activities on a specific day, you may have cause to be cautious about what you say. If the police are focused on questions about another person, their investigation might be focused on that other person. Regardless, you should not attend an interview with the police without our Mays Landing criminal defense attorneys present.
The Police Speak to Your Friends or Family
Similarly, if the police speak to people in your life who are close to you, they may be trying to gain information about you. Your family, friends, coworkers, or other people you know may be approached to collect testimony regarding you. If several people in your life let you know that the police approached them and asked about you, you should consider speaking with our New Jersey criminal defense attorneys.
The Police Get a Search Warrant
Another red flag is if police have a warrant to search your home, car, or other property. If the investigators were able to secure a warrant, that means they had enough probable cause to justify the search and they are looking for evidence to support their theory about what they think you did. At this point, you should be certain that you are likely the target of a criminal investigation. You should contact our Linwood, NJ criminal defense lawyers immediately to help protect yourself from illegal search and seizure, illegal arrest, and any potential charges that could be issued.
What Should I Do if I Think I am Under Criminal Investigation in New Jersey?
Once you suspect that you are under criminal investigation, there are some actions you should take to protect yourself.
If the police ask you to voluntarily submit to an interview, you are not required to agree. You can decline the interview and state you will not answer questions without your lawyer present. If you have been arrested and are undergoing a custodial interrogation, you have the right to remain silent and demand a lawyer.
Officers may try to gain your permission to search your property if they have not already. A search requires a warrant or your consent. If the officer requests consent, they likely do not have a warrant. While the police may try to pressure you to consent to a search if you have nothing to hide, you are within your rights to refuse.
If an arrest was made or a search was performed without probable cause, our attorneys can fight to suppress the evidence found as a result of these illegal actions. Call our Egg Harbor Township criminal defense lawyers to evaluate your legal actions and build a defense against any allegation or charges that result from a criminal investigation.
What Not To Do If You Are Under Criminal Investigation in New Jersey
Some actions are not recommended when you are in the midst of a formal criminal investigation. First, do not give up your rights. You have the right to remain silent and demand an attorney. Police may try to befriend or intimidate you, but you should stand by your rights no matter the tactics used. Additionally, do not resist arrest or try to run. Our Camden County criminal defense attorneys can seek a legal solution if you believe you are being wrongfully detained.
If the police have only interviewed you, they may informally ask you to keep in contact with them and not go far. There is no restriction on travel, and you should be allowed to go about your daily activities and your job. However, if you suddenly flee the state or country without a reason, this may be construed as evidence of guilt and negatively affect your case.
If you have been arrested and released on bail, you may be formally required to stay in New Jersey. If you are prohibited from traveling, make sure you abide by those requirements and show up to any court dates. Violating the terms of your bail can lead to a bench warrant for your arrest and potential inferences of guilt. A bench warrant is an order for arrest issued by a judge. If a defendant has left the state and has not shown up for a hearing, the judge may order such a warrant. If you are arrested following this warrant, you may not be offered bail and kept in custody since you have proven to be a flight risk.
Call the Lombardo Law Group Today for a Free Case Review
The anxiety and uncertainty caused by a potential criminal investigation can be alleviated by hiring our Atlantic County criminal defense attorneys at the Lombardo Law Group as soon as you suspect the police are targeting you. Call us at (609) 445-4300 to share your concern and receive a free case review from one of our lawyers.
Practice Areas
Case Results
The Personal Injury Trial attorneys of Lombardo Law Group, LLC have recovered 10s of Millions for accident victims over their careers
Client Testimonials

"Joe is a top-notch attorney who zealously represents his clients with intelligence, compassion and integrity. A great resource and team player, I wholeheartedly recommend Joe Lombardo." – Joseph U.