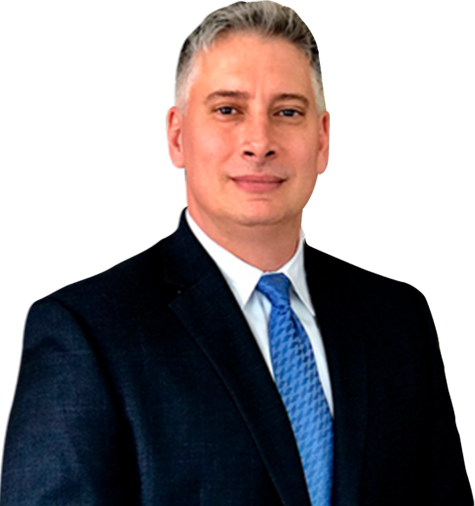 Attorney
Joseph A. Lombardo
If you have prior convictions, arrests, or juvenile offenses on your record in the State of New Jersey, you may be able to petition the court to have them removed. This process is called expungement, and it becomes available to individuals after a certain period of time that is indicated by New Jersey law.
How long it takes to expunge a criminal record in New Jersey depends on the nature of the offense, their age at the time of the offense, and whether they participated in a diversion program to avoid a conviction. Once the statutory waiting period has passed, you can petition the court to expunge the black spot on your record, so it doesn't continue to follow you around. The expungement process varies in length but is often hampered by petitioner mistakes.
Avoid these mistakes and get your petition resolved faster by utilizing the services of the experienced Atlantic City criminal defense attorneys at Lombardo Law Group, LLC. To get you started, we can offer you a free initial case assessment when you call our offices today at (609) 418-4537.
How Long Do You Have to Wait Before Petitioning for Expungement in New Jersey?
The waiting period before you can apply to have your record expunged depends on the type of violation that you are trying to expunge and your age at the time of the offense. This waiting period starts on the date of your most recent conviction, fine, jail sentence, or completion of parole or probation. For instance, if you were convicted of an indictable offense as an adult and served six months in jail, you would measure the waiting for expungement based on when you were released, rather than when you were sentenced or when you started serving time.
Below are the statutory waiting periods that petitioners are required to observe before filing their petition for expungement.
Indictable Convictions
If you were convicted of an indictable offense that is eligible for expungement, the waiting period for your expungement petition is five years. Some indictable offenses in New Jersey are not eligible for expungements, such as sexual assault, homicide, and motor vehicle violations. Before going through the trouble of petitioning for your expungement, consult with one of our seasoned Gloucester County expungement attorneys about how the process could benefit you.
Disorderly Persons Offenses
For disorderly persons offenses, the waiting period is also five years. In New Jersey, disorderly persons offenses are to indictable convictions as misdemeanors are to felonies in other states. While they do not carry sentences as severe as indictable convictions, disorderly persons offenses nonetheless will appear on your record.
Juvenile Records
For the vast majority of juvenile offenses, the waiting period for expungement is three years. This period may be shorter if the offense did not result in a conviction, or in situations with minor drug offenses.
Marijuana-Related Offenses
In early 2021, the New Jersey State legislature passed measures that effectively decriminalized marijuana possession. However, that does not mean that offenses prior to the legislation's passing are automatically expunged. A person may typically get most minor possession charges expunged from their record with no wait time. However, a three-year wait period will be required for more serious offenses that center on distribution of larger quantities of marijuana.
Municipal Ordinance Violations
Local governments in New Jersey have the ability to pass their own rules and regulations into effect. A violation of these ordinances, while typically minor in terms of consequences, may end up on your record. If you want a municipal ordinance violation expunged, the waiting period before you can petition lasts for two years.
Arrests Without Conviction
If you were arrested, the arrest may likely end up on your record, even if you weren't ultimately convicted for whatever caused the arrest. New Jersey typically allows petitions for expungement of arrests with no conviction without any waiting period, except in certain circumstances where the defendant avoided conviction by voluntarily participating in a diversion program. In these cases, you may have to wait up to six months to petition for expungement.
How Long Does the Expungement Process Take?
There is no set amount of time that an expungement proceeding will last. Factors that may affect the time a particular expungement petition will take include the number of offenses on record, the severity of the offense or offenses, and whether there are any objections.
By far, the most frequent cause of delays in the expungement process are petitioner errors. A simple mistake on any of the numerous forms required to petition for expungement can restart the entire process. Our seasoned Cherry Hill expungement attorneys can help you file everything correctly and appropriately according to the various state procedural rules.
Do You Need a Lawyer to Get Your Record Expunged in New Jersey?
New Jersey does allow for petitioners to engage in the expungement process without the help of legal counsel. However, petitioning for expungement can be quite complicated, particularly if you are attempting to expunge more than one offense. Unrepresented petitioners not only have to complete and file all of the necessary paperwork with the court, but they also have to provide notice to a variety of other parties, attend hearings, and prepare to argue against any objections by a government body. This is all detailed in the government's 34-page instructional manual.
Instead of trying to take on this process yourself, we strongly urge you to enlist the help of the veteran Linwood, NJ expungement attorneys at Lombardo Law Group, LLC. We can walk you through the process step-by-step, take care of your notification requirements, and appear at your hearing on your behalf.
Lombardo Law Group, LLC Can Help You Expunge Your Record in New Jersey
If you have questions or concerns about expunging your record in New Jersey, call Lombardo Law Group, LLC today at (609) 418-4537 to get your free initial case assessment.
Practice Areas
Case Results
The Personal Injury Trial attorneys of Lombardo Law Group, LLC have recovered 10s of Millions for accident victims over their careers
Client Testimonials

"Joe is a top-notch attorney who zealously represents his clients with intelligence, compassion and integrity. A great resource and team player, I wholeheartedly recommend Joe Lombardo." – Joseph U.