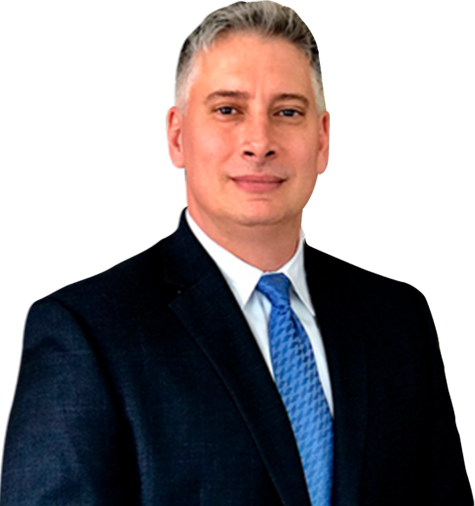 Attorney
Joseph A. Lombardo
Fines and prison aren't the only consequences of a criminal conviction. In addition to the official penalties which are imposed by the courts, former convicts are also punished by unfair treatment from society — even long after their fines have been paid and their sentences have been served. Despite contrary promises made by state and federal anti-discrimination laws, the harsh reality is that many people with criminal pasts find themselves being passed over for jobs, turned down for loans, and even denied housing opportunities.
There's no question that having a criminal record attached to your name can be a major personal and professional burden — but what if you could seal your criminal record in Gloucester County, so that it couldn't be accessed by the general public? By sealing your record through a process known as "expungement," you can restore your life to normal and open up a world of employment opportunities. Attorney Joseph Lombardo can help.
Joseph has more than 20 years of experience representing the people of New Jersey, and is proud to serve communities throughout Gloucester County including Franklin Township, Glassboro, Monroe Township, Washington Township, and Woolwich Township. As a Gloucester County criminal record expungement lawyer, Joseph is uniquely situated to pursue expungements for a wide variety of offenses, including DP offenses, indictable crimes, and juvenile offenses. To schedule a free and private consultation, call Joseph today at (609) 318-6196.
Expungement Eligibility in Gloucester County, NJ
New Jersey uses slightly different legal language than most other jurisdictions. A disorderly persons offense or DP offense is equivalent to a misdemeanor in other states, while an indictable crime is comparable to a felony. Both DP offenses and indictable crimes have the potential to be expunged in Gloucester County under state law, but applicants must meet certain eligibility criteria first.
To begin with, certain offenses are simply not considered eligible, regardless of factors like time elapsed since the conviction or model behavior while incarcerated. For example, homicide, perjury, robbery, kidnapping, and certain sex crimes are ineligible.
Even if your offense itself has the potential to qualify, you will need to pass several requirements as well. These requirements vary depending on how the offense was graded. If you are trying to expunge a DP offense:
At least five years must have elapsed since you were convicted, paid your fines, completed your sentence, or completed probation or parole — whichever was most recent.
You cannot have any indictable crime or felony offenses on your record, from any state.
You cannot have more than three DP offenses on your record, including the current offense (i.e. no more than two other DP offenses). A maximum of three DP offenses may be expunged.
If you are trying to seal the record of an indictable crime in Gloucester County, the requirements are largely similar with the key difference that the waiting period increases from five years to 10 years. However, the waiting period drops down to only two years for municipal ordinance violations, and down to one year for drug crimes if you were 21 years old or younger at the time of the offense.
New Jersey also requires a $75 processing fee for filing expungement paperwork.
Do I Have to Tell Employers About My Sealed Criminal Record?
In most situations, the answer to this question is no, you do not have to disclose your sealed criminal record on job applications or during job interviews. That includes being arrested, being convicted, and the existence of the criminal record itself. When employers run a background check, they will simply see a result of "No record found."
As stated by N.J.S.A. 2C:52-27 (Effect of Expungement), "Unless otherwise provided by law, if an order of expungement is granted, the arrest, conviction and any proceedings related thereto shall be deemed not to have occurred, and the petitioner may answer any questions relating to their occurrence accordingly."
However, there are a few scenarios in which you would be legally obligated to disclose your criminal history, regardless of your records being sealed. As the statute goes on to add, you would be required to disclose your conviction and related information if:
You are "seeking employment within the judicial branch or with a law enforcement or corrections agency."
You are arrested again and want to apply for acceptance into a supervised treatment plan.
Additionally, the federal courts are not necessarily bound by New Jersey state law.
Call Our Gloucester County, NJ Criminal Record Expungement Today
Outside of these few rare exceptions, expungements offer a tremendous amount of protection and privacy when it comes to applying for jobs, loans, and housing. If you're ready to turn over a new leaf and get a fresh start with a clean state, Lombardo Law Group is ready to help. To start discussing your goals in a free and completely confidential legal consultation, call Gloucester County expungement lawyer Joseph Lombardo right away at (609) 318-6196.
Practice Areas
Case Results
The Personal Injury Trial attorneys of Lombardo Law Group, LLC have recovered 10s of Millions for accident victims over their careers
Client Testimonials

"Joe is a top-notch attorney who zealously represents his clients with intelligence, compassion and integrity. A great resource and team player, I wholeheartedly recommend Joe Lombardo." – Joseph U.