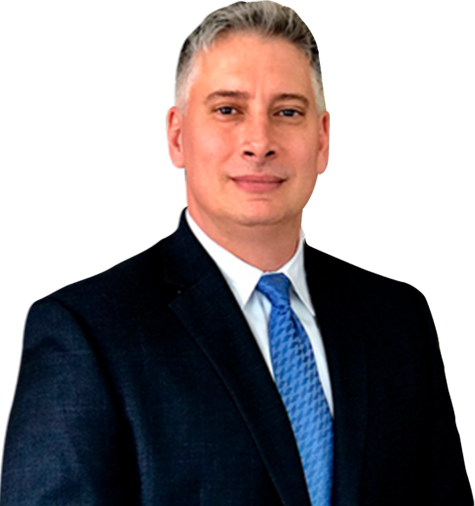 Attorney
Joseph A. Lombardo
If you were convicted of a crime in the past, you are likely interested in the possibility of having that offense expunged so you can continue your life with a clean slate. There are various steps that a person must take when pursuing a criminal record expungement. However, it is a small price to pay for the opportunities a clean record will provide. If you or a family member need legal assistance to file for the expungement of a criminal record, contact an experienced Linwood, NJ record expungement lawyer.
At the Lombardo Law Group, LLC, our Linwood legal team is committed to providing you with the unique and aggressive legal representation you need for your case. We recognize that people deserve a second chance after being incarcerated, and we are here to work with you. To schedule a free consultation to discuss your legal options, contact the Lombardo Law Group, LLC, at (609) 318-6196 or visit us online.
Understanding Record Expungement in Linwood, NJ
Expungement is a legal procedure that entails obtaining a court order that directs the police to remove a past arrest from your record. The records regarding the apprehension, arrest, detention, trial, or disposition are removed from the files of all courts, jails, correctional facilities, law enforcement agencies, and criminal justice organizations.
People that are applying for expungement in Linwood, NJ must meet certain criteria. The sentence connected to the crime must be fully served, and the applicant must be free from any new criminal charges. Potential expungement applicants should note that expungement can happen for only one case at a time. Separate applications must be filed for each individual arrest.
It's important to note that "expungement" is often used interchangeably with the term "record sealing." However, the two differ in significant ways. Expungement means that the charges are treated as though they never existed and are no longer attached to a person's criminal history. The record is not able to be seen by the public and will only be able to be accessed by high-ranking court and law enforcement officials. Record sealing, on the other hand, simply means that the charges are acknowledged to exist but that the record is closed and unable to be accessed by the general public.
Reasons to Get Your Criminal Record Expunged in Linwood
Many Linwood residents want to expunge their criminal records simply for the sake of clearing their name and finally putting past legal headaches behind them. For others, the motivation is much more immediate: They don't want their prior arrests, charges or convictions in Linwood, NJ to keep them from getting or keeping a job.
It is a fact that more employers are conducting background checks and factoring criminal history into hiring decisions. In today's competitive job market, some long-forgotten mark in your criminal history could mean the difference between landing your next job and being forced to continue your search for employment.
Even if you are already in your dream job, there is still cause for concern. Companies are conducting checks on current employees at an increasing rate. The last thing you want is for an arrest to jeopardize your career. These background checks can also negatively impact college applications and bids to join industry groups or obtain professional licenses.
A criminal history can affect your life in other ways. One way that a criminal record can affect a person is by resulting in more penalties and increased sentencing for criminal charges in the future. Criminal records can also impact decisions made about major parts of a person's life, such as child custody, immigration, and housing determinations. Arrests on a criminal record may also impact educational opportunities.
What Can Be Expunged from a Criminal Record in Linwood?
Most misdemeanor crimes can be expunged from criminal records. Commonly expunged crimes include traffic violations, simple theft-related crimes, trespassing, vandalism, and resisting arrest. It should be noted that while expungement can remove the record of a crime from a person's history, it cannot undo other penalties (e.g., the loss of gun ownership privileges or inclusion on a sex offender list).
Felony crimes are much more difficult to have expunged. In fact, some states ban expungement for all felonies while in other states. In Linwood, New Jersey, the following felonies are ineligible to be expunged: criminal homicide, kidnapping, aggravated sexual assault, robbery, endangering the welfare of a child, perjury, terrorism, human trafficking, and other sex crimes. Less serious felonies, such as drug possession, are eligible to be expunged.
There are also certain drug charges can never be expunged. These are convictions for the sale or distribution or a controlled or dangerous substance and possession with the intent to sell. Cases involving marijuana and hashish are excluded; they may be expunged. Convictions for offenses committed by people holding public office cannot be expunged if the crime involved their office, position, or employment.
Convictions of disorderly persons offenses may only be expunged if the offender has been convicted of no more than four disorderly persons offenses and the offender has no prior or subsequent convictions; if the person has multiple disorderly persons offenses that happened on the same day and under similar circumstances, they may be eligible to be expunged. Also, there are certain crimes that cannot be expunged if they were committed before September 1, 1979. These include manslaughter, treason, anarchy, rape or forcible sodomy, and embracery.
Victims of identity theft and human trafficking may be eligible for expungement of certain arrest and convictions. This expungement process is different from the typical process; individuals who are interested in expungement of this type should contact Legal Services of Linwood to learn more.
Expungement Waiting Periods
To expunge convictions from a record in Linwood, NJ, people will need to wait for certain lengths of time. The period of time they will need to wait for each crime is dependent on the type of crime and whether the offender was a juvenile or an adult at the time that they committed it. The waiting period begins with the most recent conviction, payment of a fine, completion of parole or probation, or release from incarceration.
The periods of time that will need to lapse before a person can file for expungement are:
Arrests that don't result in conviction – Immediately
Special probation or court-ordered rehabilitation – Immediately
Supervised treatment program, conditional discharge, conditional dismissal, or other diversionary program – 6 months
Certain drug offenses for juvenile offenders – 1 year
Municipal ordinance violation – 2 years
Entire juvenile record – 3 years
Disorderly persons (up to the fourth offense) – 5 years
Indictable conviction (as well as up to a person's third disorderly persons conviction) – 6 years
Individual offenses on juvenile record – the same as adult offenses
Municipal ordinance violations (such as littering, obscenities, unleashed pets, and loud music) can be expunged after two years.
Under certain circumstances, a person may be able to have an indictable offense expunged from their record if less than six years have passed since the date of the conviction, payment of the fine, completion of parole, or release from prison. This is known as "early pathway" expungement of an indictable offense. A person is eligible for early pathway expungement if they meet the following conditions:
Less than six years have passed since you paid your fine, and the court finds that you complied with the payment plan
Five, but not six, years have passed since the date of your conviction, payment of any fine, completion of probation or parole, or release from incarceration
You have had no more convictions for an indictable offense; and
The court finds that your expungement is in the public interest considering your character and conduct since the conviction
Linwood, NJ Criminal Record Expungement Process
To begin the expungement process, you should adhere to the following steps when filing your application.
Gather Relevant Records
Before applying for an expungement of your criminal record, you should gather the following information:
The date that you were arrested either as an adult or a juvenile
The crimes alleged against you and any convictions for those crimes
Any documents that contain the docket number, original indictment, warrant number, or any similar information
The date of the conviction or acquittal
If convicted, the details of the sentence (e.g., two years in prison or one year of probation)
The Criminal Information Unit of the Division of State Police is able to provide fingerprint-based criminal background checks to people that request copies of their records.
One way to expedite this process is to speak with the attorney that represented you during your case. An attorney is obligated to store client information for a period of time before they can safely dispose of it. If your attorney does not have the information, you can check with the court system where your case was adjudicated or the law enforcement agency that arrested you.
File and Serve a Petition for Expungement
Once you have gathered the relevant information regarding your criminal record, you must file a petition for expungement with the court in the county where you were arrested. Your Linwood expungement lawyer will draft your expungement petition and will then send you a copy to review and sign. Once you have received it, you will need to sign the petition in the presence of a notary public and send it back to your lawyer. Upon the successful filing of your petition, the court will send a copy of your filed expungement petition back to your lawyer, who will then serve a copy of it to all applicable government agencies.
Attend the Expungement Hearing
At your expungement hearing, a judge will decide whether to grant or deny your expungement request. While you may not have to attend your expungement hearing, it may be wise to go the extra mile and show your dedication to having your record expunged by showing up at the hearing. If your expungement request is denied, it is possible to object to the decision; your lawyer can send a letter or legal brief to the judge in response to the decision made by the court.
Expunging Juvenile Records in Linwood, New Jersey
It is possible to have a crime that was committed by a juvenile expunged in one of two ways in Linwood. The first way is to expunge your crimes as if they were adult crimes. In this expungement method, you can have your crime wiped from your record if you meet the requirements set for adult expungement.
The second way to expunge the record of a juvenile crime is to meet certain conditions. These conditions include:
The lapse of three years since your discharge from legal custody or supervision, or from another order that does not involve custody or supervision
You have not been convicted of any other offenses or judged to be a delinquent or in need of supervision in the three years preceding the filing of your expungement petition
Your original offense was not non-expungable
You have never had an adult conviction expunged; and
You have never had an adult charge dismissed after completing a supervisory treatment or diversionary program
There are special expungement considerations made for young drug offenders. People who are 21 or younger at the time of their drug offense of possessing a controlled substance or selling, distributing, or possessing marijuana or hashish with the intent to sell are eligible for expungement after one year, as long as they meet certain criteria.
Contact Our Linwood, NJ Criminal Expungement Attorney Today
If you need assistance applying for criminal record expungement, consult an experienced Linwood, NJ expungement attorney today. The criminal defense lawyers at the Lombardo Law Group, LLC, possess decades of legal experience handling a wide range of criminal cases, and we would be honored to represent you. To schedule a free legal consultation, contact the Lombardo Law Group, LLC, at (609) 318-6196.
Practice Areas
Case Results
The Personal Injury Trial attorneys of Lombardo Law Group, LLC have recovered 10s of Millions for accident victims over their careers
Client Testimonials

"Joe is a top-notch attorney who zealously represents his clients with intelligence, compassion and integrity. A great resource and team player, I wholeheartedly recommend Joe Lombardo." – Joseph U.