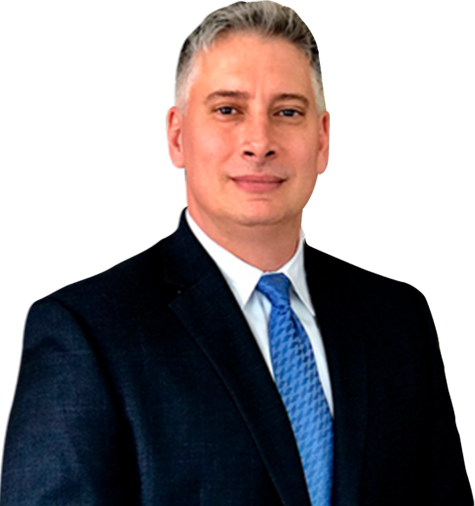 Attorney
Joseph A. Lombardo
If the police have a warrant out for your arrest, they can execute that warrant almost anywhere, including at your job. Being arrested at work can be humiliating, and our legal team can help you take action to defend yourself.
Generally, the police must have a warrant based on sufficient probable cause to arrest anyone, barring exceptional circumstances. Once the authorities have the warrant, they can arrest a suspect wherever they find them, including at their job. If you work in a private building or office, the police might need permission to enter before arresting you. The police might have numerous reasons for arresting someone at work. Perhaps they do not have your home address or fear you might try to flee if arrested at home. You should call a lawyer immediately if you are arrested at your job.
Being arrested is bad enough, but being arrested at work might be extremely embarrassing or even cost you your job. Our New Jersey criminal defense lawyers are here to help you fight the charges and clear your name. For a free case review, call the Lombardo Law Group, LLC at (609) 418-4537.
Being Arrested by the Police at Your Job in New Jersey
The police are typically allowed to arrest a person almost anywhere. If you believe there is a warrant out for your arrest, you could be confronted by law enforcement, at home, on the street, or at your job. Where the police decide to execute the warrant depends on the unique circumstances of your case and the discretion of the arresting officers. If you think you might be arrested soon, contact our Camden County criminal defense lawyers for help immediately.
Before the police can arrest you, they probably need a warrant. Warrants are practically the gold standard in policing, and your attorney can challenge a warrantless arrest. Certain circumstances allow the police to arrest someone without a warrant, but these exceptions are not typical.
The police need sufficient probable cause to believe that a crime has occurred and that the suspect committed the crime to get an arrest warrant. This is not an easy bar to meet, and arrest warrants based on insufficient probable cause can be invalidated, and evidence seized as part of the invalid arrest can be suppressed.
The police would not need a warrant if they witnessed the crime happen. If the police see a crime in progress, they can make an arrest right then and there, as getting a warrant would take too much time. If the police happened to be at your place of work and claim to see you commit a crime, they might arrest you without a warrant. Warrantless arrests should always be treated as highly suspect, and our legal team can challenge the arrest in court.
Do the Police Need Permission to Enter My Workplace in New Jersey?
While the police can arrest you almost anywhere, they do not necessarily have the right to barge into your place of work, especially if you work in a private office or workplace that is not open to the public. If the police need permission to enter, they might get it without your knowledge from your employer or supervisor.
If you work in a private office building, the police might reach out to whoever is in charge, explain the situation, and get permission to enter the premises and arrest you. This is especially problematic because your employer might assume the worst and begin taking steps to terminate your employment before you are even arrested. Our Egg Harbor Township criminal defense lawyers can help you fight the charges and hopefully clear things up with your employer if necessary.
If you work in a place that is open to the public, like a retail store that allows people to enter as they please, the police do not need permission to enter before they arrest you. This means they can walk in without giving anyone any warning and take you into custody. For example, if you work in a grocery store where customers can enter and exit freely without permission, the police can walk in, locate you, and arrest you in front of customers and coworkers.
Why Would the Police Arrest Me at Work in New Jersey?
When people picture an arrest, they probably imagine someone being arrested at home or on the street. People are often surprised when the police show up at their place of work. While being arrested at work can be a chaotic experience, the police might have a reason. Our Linwood, NJ criminal defense lawyers can help you avoid an arrest at work and, if possible, work with law enforcement to avoid an embarrassing public display.
In some cases, the police execute an arrest warrant at a suspect's job because their place of work is the only place they know to find them. Not everyone has stable living arrangements and might bounce from place to place. For some, their job is their only real constant. In such cases, the police might arrest someone at work because they know they will find them there.
In other cases, the police decide to arrest someone at their job because their place of employment might be connected with the alleged criminal offense. For example, if someone is suspected of stealing money from their job, the police are more likely to arrest that person while they are at work.
What to Do if You Are Arrested at Your Job in New Jersey
If you were arrested at your job, the very first thing you should do is contact a lawyer. Our Mays Landing criminal defense lawyers can help you communicate with law enforcement officials, determine the nature of your charges, and begin mounting a defense.
When you are arrested, it can be very tempting to try and explain yourself to the police or even your employer. This is not a good idea. As they say in the movies, anything you say can and will be used against you. Do not answer any questions from law enforcement beyond basic questions about your identity.
Do not resist. Being arrested at work can be upsetting, especially if you suspect you might lose your job. Even so, do not resist the police. Cooperating with law enforcement should help the process go faster, and you can focus on getting released sooner.
Call Our New Jersey Criminal Defense Lawyers for Help
Being arrested at your job is far from ideal. Your job and freedom might both be at stake. Our Atlantic County criminal defense lawyers can assist you in fighting the charges and clearing your good name. For a free case review, call the Lombardo Law Group, LLC at (609) 418-4537.
Practice Areas
Case Results
The Personal Injury Trial attorneys of Lombardo Law Group, LLC have recovered 10s of Millions for accident victims over their careers
Client Testimonials

"Joe is a top-notch attorney who zealously represents his clients with intelligence, compassion and integrity. A great resource and team player, I wholeheartedly recommend Joe Lombardo." – Joseph U.