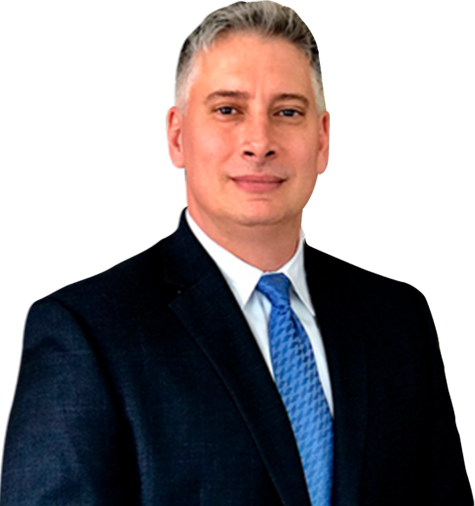 Attorney
Joseph A. Lombardo
Having a criminal record attached to your name can create serious obstacles when it comes to applying for loans, housing, and employment opportunities, including careers in the United States Armed Forces. However, if you meet certain eligibility requirements, you may be able to seal your record through a legal process known as "expungement." In this blog entry, New Jersey expungements attorney Joseph Lombardo will explain how expunging or sealing your criminal record affects your ability to enlist in the U.S. Military.
Eligibility Requirements: Am I Eligible for an Expungement in NJ?
Before we discuss how sealing your record would affect your ability to serve in the military, it's important to determine whether you qualify for expungement. Expungements are subject to strict eligibility criteria and are not available to every former offender.
If you want to expunge a Disorderly Persons or DP offense, which is equivalent to a misdemeanor in other jurisdictions:
You cannot have more than two previous DP offenses or misdemeanors.
You cannot have any indictable crime or felony records in any state.
There cannot be any charges currently pending against you.
At least five years must have elapsed since the most recent of the following dates:

The date of your conviction.
The date you finished paying restitution.
The date you completed parole or probation.
The date you completed your jail or prison sentence.
New Jersey maintains a list of select felonies which simply do not qualify for expungement, including robbery and aggravated sexual assault. Otherwise, the criteria for indictable crimes are similar, though notably, the five-year waiting period doubles to 10 years.
Joining the U.S. Military with a Sealed Criminal Record in New Jersey
Assuming you satisfy the above criteria, it's time to examine how getting an expungement may affect military enlistment.
When you expunge your criminal record in New Jersey, the practical effect is that "the arrest, conviction and any proceedings related thereto shall be deemed not to have occurred, and the petitioner may answer any questions relating to their occurrence accordingly," as provided by N.J.S.A. 2C:52-27 (Effect of Expungement).
However, there are a few significant exceptions. While you do not have to tell most potential employers about your sealed record or the underlying incident, you are still legally required to disclose expunged record information to law enforcement agencies, court systems, correctional departments — and the U.S. Military.
Expunged records are not destroyed or erased, but are isolated in a special file which cannot be accessed by the general public. This means the vast majority of background checks — including checks conducted through the FBI and the New Jersey State Police — will not return any results. However, the military has special authority to unseal and examine your expunged criminal record when evaluating you for enlistment.
The effect that your criminal history has on your chance of successful enlistment depends on factors such as:
How many years have passed since the incident took place. Someone who has managed to keep a clean record since being convicted will be a stronger candidate than someone who has a recent offense or a history of repeat offenses.
Your age at the time of the incident. Generally speaking, the military is more likely to be lenient with individuals who were juveniles when they committed their offenses.
Whether the incident involved violence or moral depravity. Of course, these types of offenses are generally not eligible for expungement under New Jersey's laws to begin with.
Which branch of the Armed Forces you are pursuing, as each branch has its own rules and requirements with regard to sealed criminal records. For example, the U.S. Army may allow you to waive:

Minor traffic offenses with a fine was $250 or more per offense.
Minor non-traffic offenses such as violating curfew or public intoxication.
Certain misdemeanors (i.e. DP offenses), such as simple assault, vandalism, or criminal trespass. It's important to note that the Army treats some misdemeanor offenses, such as DWI and marijuana possession, as felonies.
Certain combinations, such as one misdemeanor with three minor non-traffic offenses.
Certain felonies (i.e. indictable crimes), such as burglary.
If you have a conviction which requires a waiver, you will not be approved for enlistment until the waiver itself is approved. Waivers for lower level offenses may be approved by Recruiting Battalion Commanders, while waivers for serious offenses like felonies must be reviewed by the Commanding General.
Call Our New Jersey Expungement Lawyer Today for Help
While it may feel tempting to keep sensitive information to yourself, you should be advised that intentionally withholding or falsifying information when applying for military enlistment, which is also known as "fraudulent enlistment," is a serious violation of federal law. Under Article 83 of the UCMJ, or Uniform Code of Military Justice, a member of the military who enlists by fraudulent means can be dishonorably discharged, can lose all pay and allowances, and faces up to two years of confinement. The risk simply isn't worth it.
You don't deserve to be discriminated against because of a mistake you made in the past. To start exploring your options for sealing your criminal record in a free and confidential legal consultation, call Cherry Hill expungement lawyer Joseph Lombardo today at (609) 318-6196.
Practice Areas
Case Results
The Personal Injury Trial attorneys of Lombardo Law Group, LLC have recovered 10s of Millions for accident victims over their careers
Client Testimonials

"Joe is a top-notch attorney who zealously represents his clients with intelligence, compassion and integrity. A great resource and team player, I wholeheartedly recommend Joe Lombardo." – Joseph U.