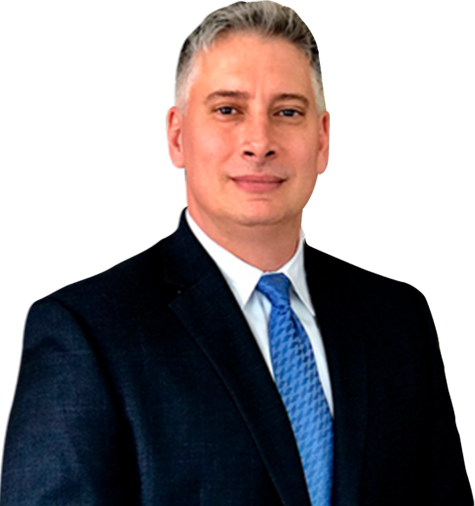 Attorney
Joseph A. Lombardo
How long should a prior New Jersey arrest, charge or conviction continue to negatively affect your life? If you have a criminal history you may feel that your past will never go away. You may be frustrated that a minor municipal offense is holding you back from the job of your dreams, or you did not get into the school you wanted to because of a mistake you made years ago. However, there is some good news. New Jersey allows certain crimes and convictions to be erased or expunged from your record.
But just because expunging parts of your criminal record is possible doesn't mean it's a straightforward process. Figuring out what can be removed and when you're eligible to file for expungement can be confusing. But for many job applicants and individuals looking to move on with their lives, it's essential that it's taken care of correctly.
At Lombardo Law, we believe that you should not be perpetually punished for your past. The New Jersey legislature largely agrees and has established the expungement process in the interests of justice, fairness, and equality. Attorney Joseph Lombardo is committed to helping New Jersey residents obtain criminal record expungements. Joseph Lombardo has more than 20 years of experience sealing records for a wide variety of criminal cases and offers free initial consultations.
If you're tired of being turned down for jobs, expunging your record may be the perfect solution. To set up a free and confidential legal consultation, call expungement lawyer Joseph Lombardo right away at (609) 318-6196.
What is an Expungement?
An expungement essentially wipes your record clean. An expungement removes all records on file of a person's apprehension, arrest, detention, trial or disposition of an offense within the criminal or juvenile justice system. If you are granted an expungement, your adult arrest, the record of law enforcement taking you into custody as a juvenile, conviction, or adjudication of delinquency, disposition, and any related proceedings are considered not to have occurred. While this might sound like a perfect solution to all your problems, not all convictions can be expunged from your record.
The New Jersey expungement law states in detail who is eligible for any expungement. You should review the currently applicable provisions of N.J.S.A 2C:52-1 through N.J.S.A. 2C:52-32 to determine if you are eligible. An eligible person must prepare and file a Petition for Expungement. The Petition for Expungement must be filed in the Superior Court in the county where the arrest or prosecution took place. A judge then decides whether a person should be granted an Expungement Order.
What Can Be Expunged From My Record in New Jersey?
As stated above, not every conviction can be expunged from your New Jersey criminal record. Many serious crimes like perjury and criminal restraint cannot be expunged. Motor vehicle violations like DUI convictions and traffic tickets also cannot be removed.
Here's a rundown of what an experienced New Jersey record expungement attorney can help you remove from your criminal record once you've served and applicable sentence and paid the necessary fines:
A majority of Indictable convictions
Disorderly Persons offenses
Petty Disorderly Persons offenses
Municipal ordinances
Drug possession conviction
Conditional discharge
Pretrial intervention
Arrests resulting in dismissal
Expunging a Municipal Ordinance Violation in New Jersey
Municipal courts hear cases involving violations of municipal ordinances also known as town laws. Generally, the fines are lower for municipal offenses, and if you have been convicted was for a violation of a municipal ordinance, the sentence could not have been for more than 90 days or a $200 fine. Some examples of actions that you may be convicted of under municipal ordinances include:
Littering
Obscenity
Curfew violations
Unleashed pets
Loud radios
A local ordinance is not a crime but it does result in a record, which is subject to expungement after two (2) years. To expunge a conviction for a violation of a municipal ordinance (not including traffic offenses), the requirements are the same as for disorderly persons offenses, except that the waiting period is two years from the date of conviction, payment of fine, satisfactory completion of probation, or release from jail—whichever is later.
Will My Sealed Criminal Record Be Destroyed in New Jersey?
When a criminal record is expunged in New Jersey, the documentation is not physically destroyed. Your record will remain in a segregated file which is kept separately from public records, where it can only be accessed by certain agencies and authorities. There are two main purposes for keeping sealed records on file:
The judiciary must retain access to your criminal record in case you are arrested and charged again in the future, or enter special court programs.
Certain employers must be able to access the record for security purposes, namely employers and employment agencies in law enforcement, criminal justice, and corrections. However, the vast majority of employers will be denied access when conducting a background check, and will simply see a "no records found" result instead of the actual conviction. There may be several limited exceptions to this rule, such as schools which screen teaching applicants for the safety of the children.
Contact Our Criminal Defense Lawyers Today
Just because you made a mistake in your past doesn't mean you deserve to be punished forever. To start talking about how sealing your record can help return your life to normal, call the experienced criminal defense attorneys at Lombardo Law at (609) 318-6196. Your initial consultation comes free of charge, and your information will always be kept confidential.
Practice Areas
Case Results
The Personal Injury Trial attorneys of Lombardo Law Group, LLC have recovered 10s of Millions for accident victims over their careers
Client Testimonials

"Joe is a top-notch attorney who zealously represents his clients with intelligence, compassion and integrity. A great resource and team player, I wholeheartedly recommend Joe Lombardo." – Joseph U.