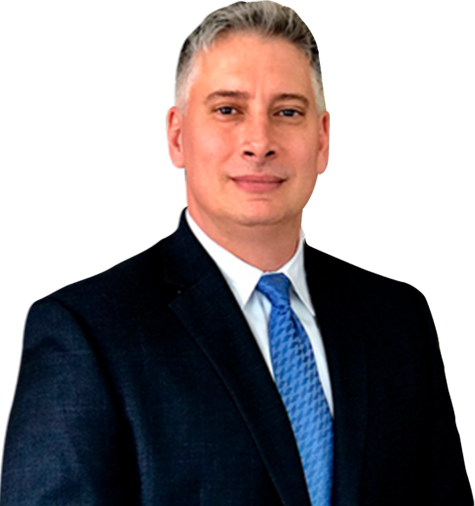 Attorney
Joseph A. Lombardo
Assault is one of those charges that everyone has heard of but does not fully understand. Assault is sometimes charged as a somewhat less serious simple assault, but it may be upgraded to the severe aggravated assault.
The hallmarks of an aggravated assault case include the use of weapons, more violence, severe injuries, and the overall heightened level of harm. Aggravated assault differs from simple assault in all these respects. Generally, aggravated assault comes with a much greater risk of serious harm. While it is possible to see your simple assault charges upgraded to aggravated charges, the reverse is also true. We can emphasize mitigating factors and fight to suppress evidence in the hopes of reducing your aggravated assault charges. Defending against aggravated assault requires a different, more proactive approach than fighting simple assault charges. The stakes are incredibly high, and you should hire an attorney to truly fight for you.
Contact our Atlantic City assault defense lawyers about your aggravated assault charges immediately. We can help you fight the case and look out for your legal rights. For a free case evaluation, call the Lombardo Law Group, LLC at (609) 445-4300.
Upgrading Simple Assault to Aggravated Assault in New Jersey
There are several possible ways in which assault charges may become aggravated. Aggravated assault and simple assault are largely very similar crimes. However, aggravated assault tends to involve more serious harm, and the methods used to complete a crime of aggravated assault tend to be more violent. Aggravated assault may also be charged based on specific factors of the alleged offense, like who the victim was.
Specific charges for aggravated assault can be found under N.J.S.A. § 2C:12-1(b). There are various situations specifically mentioned in the statute that constitute aggravated assault. For example, aggravated assault may be charged when the defendant allegedly caused serious bodily harm to someone else purposefully or under conditions amounting to extreme indifference to human life.
Other specific instances of aggravated assault include, but are not limited to, assaulting police officers, using a weapon in an assault, or assaulting someone while fleeing from law enforcement. Our Vineland, NJ assault defense attorneys can review your case and determine whether your charges deserve to be reduced.
How Aggravated Assault Differs from Simple Assault in New Jersey
Although there are many specific differences between aggravated and simple assault, many key differences are a bit subjective. For example, the level of violence involved in an assault case may determine whether the defendant is charged with simple or aggravated assault. Just how violent an alleged assault must be is often a hotly debated issue in assault cases.
Generally, simple assault involves "bodily injury," while aggravated assault cases involve "serious bodily injury." Under N.J.S.A. §§ 2C:11-1(a)-(b), bodily injury involves physical pain, illness, or any physical impairment. Serious bodily injury is more severe and involves injuries with a substantial risk of death, permanent disfigurement, or a protracted loss or impairment of functioning. In many cases, defendants can argue that their aggravated assault charges should be reduced because the defendant's life was never in jeopardy, nor were they at risk of serious, permanent disfigurement or impairment.
Your case's aggravating circumstances play a significant role in determining your charges. Some aggravating factors are very clear. For example, using a weapon in an alleged assault is usually grounds for aggravated assault charges. Other factors are less clear, like the severity of injuries or the degree of violence. Just how bad do things have to be before charges are upgraded?
Our Atlantic County criminal defense lawyers can help you fight your charges if your assault case seems to fall between simple and aggravated. Perhaps the incident was violent, and prosecutors want to charge you with aggravated assault. We can point to provocation from the victim or the presence of other assailants to convince prosecutors to charge you only with simple assault.
Reducing Charges for Aggravated Assault in New Jersey
Many of the above-mentioned factors can be used to reduce aggravated assault charges down to simple assault. Simple assault is usually preferable and comes with less harsh penalties for defendants. Our New Jersey assault defense attorneys can help you argue to reduce, drop, or dismiss the aggravated assault charges.
A plea agreement may be just what you need to avoid the harsh penalties of an aggravated assault conviction. A plea agreement is a deal between you and the prosecutor. You agree to plead guilty, and the prosecutor agrees to reduce your charges, thereby lightening your sentence. If the evidence in your case is shaky or questionable, prosecutors might be open to reducing your charges to simple assault.
Should a plea agreement not be possible in your case, or if you are not interested in one, we can utilize the mitigating factors in your case to your advantage. To counter the aggravating factors mentioned above, we can play up any mitigating factors that might influence a jury or judge to show leniency. Mitigating factors might include cooperating with law enforcement, showing great remorse, or violence from the alleged victim.
Even if prosecutors are unwilling to reach a plea agreement, we can use mitigating factors in your case to convince a judge or jury that your charges are too excessive. For example, if only bodily injuries rather than serious bodily injuries are involved, we can argue down your aggravated assault charges.
Defense to Aggravated Assault Charges in New Jersey
Your defense may include some of the legal strategies mentioned above. Arguing down criminal charges in court or negotiating plea agreements with prosecutors are standard defense tactics that you should consider. Our team of lawyers can help you determine if these strategies are best or if other options should be explored.
One option is to file a motion to suppress if the evidence against you is tainted. Tainted evidence is usually the result of unlawful searches and seizures. Anything seized by law enforcement in violation of your rights must not be allowed in the courtroom. If we can suppress key evidence, such as a weapon, we can argue for a reduction in charges or even a dismissal from the court.
Even if our Linwood criminal defense lawyers cannot have evidence suppressed before your trial, we may still make effective arguments against the evidence presented by prosecutors. For example, if prosecutors present witnesses claiming they saw you assault the victim, we can question them on the accuracy of their statements and raise doubts about their reliability as witnesses.
Call Our New Jersey Assault Defense Attorneys for Help Now
Assault charges can become aggravated when certain factors, like weapons or extreme violence, are present in a case. Our Egg Harbor Township criminal defense lawyers know how to challenge these accusations and can help you fight the charges. For a free case review, call the Lombardo Law Group, LLC at (609) 445-4300.
Practice Areas
Case Results
The Personal Injury Trial attorneys of Lombardo Law Group, LLC have recovered 10s of Millions for accident victims over their careers
Client Testimonials

"Joe is a top-notch attorney who zealously represents his clients with intelligence, compassion and integrity. A great resource and team player, I wholeheartedly recommend Joe Lombardo." – Joseph U.