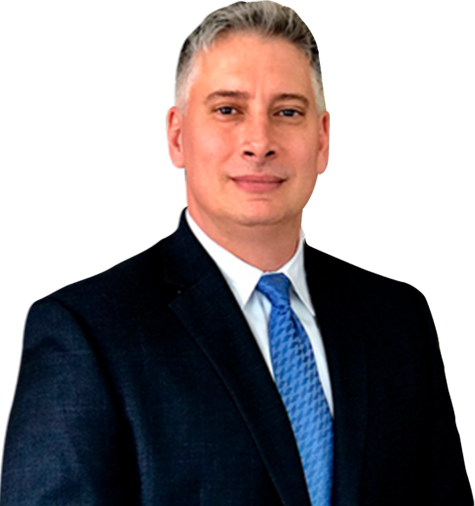 Attorney
Joseph A. Lombardo
Being charged with assault in Vineland, NJ is a serious criminal matter that demands immediate attention from an experienced lawyer. If you are convicted, you face harsh penalties including months or years of incarceration, thousands of dollars in fines, and the creation of a permanent criminal record. Unless you are able to seal your record with an expungement, your conviction will be accessible to any potential employers, lenders, and landlords who wish to run a background check.
When the criminal consequences are this serious, you can't afford to face the prosecution on your own. You need professional support from an aggressive criminal defense attorney who can fight your charges, protect your rights, and guide you through the complexities of the state's judicial system.
Attorney Joseph Lombardo has more than 20 years of experience handling a wide variety of misdemeanor and felony assault charges on behalf of Vineland residents. He offers free initial consultations, and proudly serves communities throughout Southern New Jersey. To set up your free case evaluation, call Lombardo Law today at (609) 318-6196.
Types of Assault Charges in Vineland, NJ Our Attorney Handles
There are many different assault and battery crimes that a defendant can be charged with in Vineland, and they all carry different potential consequences. In addition to filing numerous assault injury lawsuits on behalf of plaintiffs, Joseph Lombardo also has extensive experience defending clients against a wide range of charges including but not limited to:
Simple Assault
Aggravated Assault
Vehicular Assault
Domestic Violence
Spousal Abuse
Workplace Violence
Assault with a Deadly Weapon
Bar Fights
Gang Fights
Terrorist Threats
Armed Robbery
Weapons Crimes
Brandishing a Weapon
Negligent Discharge of a Weapon
Aggravated Assault vs. Simple Assault Charges in Vineland, NJ
Many Vineland assault cases are classified as either simple assault or aggravated assault, particularly the former.
Simple Assault
Using the most recent data available, the NJ State Police report over 24,000 simple assault arrests in 2012 alone — an average of nearly 66 arrests every day. Part of the reason this charge is so common is because the description of the offense is so broad. Under N.J.S.A. 2C:12-1, you can be charged with this offense if you:
Deliberately or recklessly injure someone. Recklessness means acting with "willful or wanton disregard for the rights or safety of others."
Negligently injure someone while using a dangerous weapon. In plain terms, negligence means failure to anticipate and avoid foreseeable hazards.
Put another person in fear for their immediate physical safety.
This offense is typically charged as a disorderly persons offense or DP offense. In cases where the parties "entered into a fight or scuffle by mutual consent," the grading is reduced to a petty DP offense.
Aggravated Assault
Aggravated assault is more serious because it involves a greater degree of injury to the victim, described as "serious bodily injury." Under the state's definition of the crime, a serious bodily injury is one which:
"Creates a substantial risk of death."
"Causes serious, permanent disfigurement."
Causes "protracted loss or impairment of the function of any bodily member or organ."
You can also be charged with this offense if you:
Deliberately (not negligently) injure someone with a deadly weapon.
Point a gun at another person "under circumstances manifesting extreme indifference to the value of human life," whether or not the gun was loaded.
Commit simple assault against a(n):

Police Officer
Firefighter
EMT
Doctor
Teacher
Bus Driver
Sheriff
Corrections Officer
Judge
The New Jersey State Police report about 7,500 aggravated assault arrests in 2012.
Criminal Penalties for a Vineland, NJ Assault Charge
The penalties for an assault charge in Vineland, NJ can vary dramatically depending on the underlying offense. Some charges are classified as DP offenses, which are the equivalent of misdemeanors in other jurisdictions. Others, like aggravated assault, are categorized as indictable crimes, which are equivalent to felonies. Penalties can also be affected by factors like:
Whether the defendant has a history of prior offenses.
The age of the defendant at the time of the alleged offense.
Whether the defendant used or threatened to use weapons.
How seriously the victim was injured.
Depending on what crime you've been charged with in Vineland and whether there are any aggravating or mitigating factors, you could be facing the following penalties:
Petty DP Offense

Fine — $500
Sentence — 30 days
DP Offense

Fine — $1,000
Sentence — 6 months
The consequences of a felony conviction are even more serious. In particular, the maximum fine increases by 10 times.
Fourth Degree Crime

Fine — $10,000
Sentence — 18 months
Third Degree Crime

Fine — $15,000
Sentence — 5 years
Second Degree Crime

Fine — $150,000
Sentence — 10 years
First Degree Crime

Fine — $200,000
Sentence — 20 years
Vineland, NJ Assault Defense Lawyer Joseph Lombardo Can Fight to Protect You
If you have been arrested in Vineland for assaulting someone, don't wait until it's already too late. Get trusted legal help from our experienced Vineland assault and battery defense attorney today. To schedule your free and private legal consultation, call Lombardo Law at (609) 318-6196.
Practice Areas
Case Results
The Personal Injury Trial attorneys of Lombardo Law Group, LLC have recovered 10s of Millions for accident victims over their careers
Client Testimonials

"Joe is a top-notch attorney who zealously represents his clients with intelligence, compassion and integrity. A great resource and team player, I wholeheartedly recommend Joe Lombardo." – Joseph U.