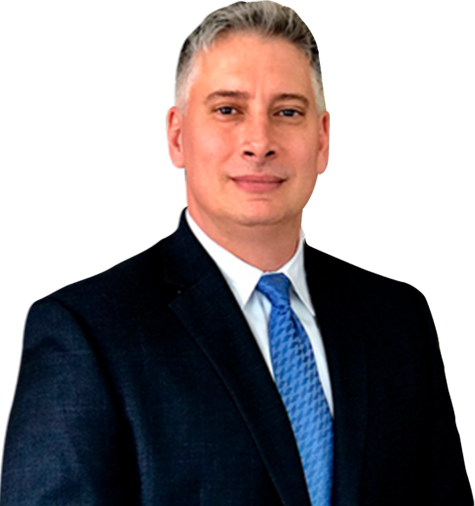 Attorney
Joseph A. Lombardo
Being arrested is already frightening, but seeing your child be arrested can be unbearably terrifying. The justice system is notoriously complicated, and the juvenile justice system is no exception.
After being arrested, your child might face criminal charges in the form of a complaint. At this point, the case might go to family court, where a judge will decide whether your child should be prosecuted as a juvenile, diverted to the adult system, or if some other course of action is more appropriate. After your child is arrested, you can contact the police station and ask about the status of your child. You should also contact an attorney immediately. In many cases, children are permitted to come home after being arrested, but in other cases, they might be held in custody or in a detention center.
If your child was taken into custody by law enforcement, you can contact our Atlantic City criminal defense attorneys for help right away. Call the Lombardo Law Group, LLC at (609) 418-4537 for a case assessment free of charge.
What Happens if My Child is Arrested in New Jersey?
There are several reasons why a juvenile might be arrested in New Jersey. According to N.J.S.A. § 2A:4A-31(a), a juvenile may be arrested by police officers if there is a court order or warrant ordering the arrest. A juvenile can also be arrested if the officer believes the juvenile has committed an act of delinquency.
It should also be noted that in the juvenile justice system, an arrest is referred to as being "taken into custody." The distinction in terminology serves to separate the juvenile justice system from the adult system, although the overall process of being taken into custody is somewhat similar to an arrest.
According to N.J.S.A. § 2A:4A-23, an act of delinquency may include the following:
A crime
A disorderly person offense or a petty disorderly person offense
A violation of a penal statute, ordinance, or regulation
Being taken into custody is not always a bad thing. The police might take juveniles into custody because they believe the juvenile is in danger or needs help. For example, the police can take suspected runaways into custody to be returned to their parents or guardians. Even so, it is a good idea to speak with our Camden County criminal defense lawyers about your situation as soon as possible.
Will a Juvenile Be Detained After They Are Arrested in New Jersey?
If you know your child was recently arrested, you can call the local police department and ask about your child. In some cases, it might be hard to determine exactly which police department took your child into custody, so you might have to call several stations before getting an answer. In other cases, the police might contact you first to notify you that your child is in custody.
Once you know your child's location, contact an attorney for help immediately. If your child is facing a complaint (similar to criminal charges in the adult justice system), our Linwood, NJ criminal defense attorneys can begin mounting a defense to protect your child.
If your child is charged with an act of delinquency, they might be placed in a juvenile detention center. An attorney can help you argue for their release instead. According to N.J.S.A. § 2A:4A:34(c), a juvenile charged with delinquency may be retained in detention under the following circumstances:
Secure Presence at Court Date
Detention is necessary to secure the juvenile's presence at the next court date as the juvenile has a history of failing to appear at hearings or remaining where placed by the court.
Safety Risk
The juvenile poses a risk or threat to the safety of people or property in the community, and detention is necessary to protect the safety of others. Under this rule, the juvenile must also be charged with an offense that would be a first-, second-, or third-degree indictable crime if committed by an adult or certain fourth-degree crimes.
Cannot Locate Parents/Guardians
If the juvenile is charged with a lesser offense than those mentioned above, they may be placed in a shelter or other non-secure facility rather than a correctional or detention facility. However, this is only permitted if the parents or guardians of the juvenile cannot be located or will not accept custody of the juvenile.
Can My Child Come Home After Being Arrested in New Jersey?
While detention is certainly a possibility in many cases, it is often not the first choice by law enforcement or courts. In fact, the juvenile justice system has a greater emphasis on rehabilitation and less so on punishment. As such, the system allows juveniles taken into custody to return home, and detention is utilized only where necessary.
According to N.J.S.A. § § 2A:4A-34(a)-(b), juveniles charged with an act of delinquency must be released pending the disposition of their case to any person or agency that can ensure their appearance at their next court hearing. In many cases, juveniles are released to their parents or guardians and can go home. On top of that, the law states that juveniles cannot be placed in detention unless a judge or court intake service allows it.
In some cases, the police take juveniles into custody with the intention of returning them to their parents. This is more common in cases where juveniles allegedly commit minor acts of delinquency. It is also common in cases where juveniles are not necessarily in trouble for doing something wrong but might be in an unsafe area or situation, and the police feel the need to remove them for their own safety. If you are unsure whether your child can come home after being taken into custody, contact our Haddonfield personal injury lawyers for help.
Call Our New Jersey Juvenile Criminal Defense Lawyers for Help Now
If your child was recently taken into custody and is facing delinquency hearings, our Mays Landing criminal defense lawyers can help you protect them and their rights. For a free case review, call the Lombardo Law Group, LLC at (609) 418-4537.
Practice Areas
Case Results
The Personal Injury Trial attorneys of Lombardo Law Group, LLC have recovered 10s of Millions for accident victims over their careers
Client Testimonials

"Joe is a top-notch attorney who zealously represents his clients with intelligence, compassion and integrity. A great resource and team player, I wholeheartedly recommend Joe Lombardo." – Joseph U.