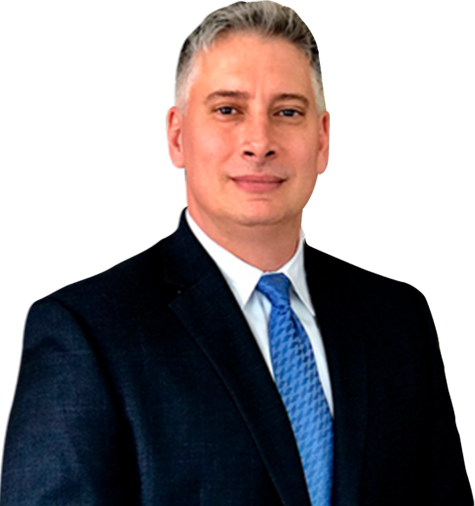 Attorney
Joseph A. Lombardo
This may come as a surprise to you, but theft and burglary are actually different crimes. In this article, theft defense lawyer Joseph Lombardo will explain when these offenses can be charged, and which criminal penalties can be imposed if a defendant is convicted in New Jersey.
When Stealing Doesn't Mean Theft
As a kid, you are taught not to steal. As you learn that stealing is bad, you learn that people who do in fact steal are called "thieves." The wrongful actions of a thief constitute theft, which is the inherent way we all describe someone who steals.
As you grow, and your vocabulary grows along with you, you begin to incorporate such words as "burglar" for when you describe a person who has stolen something from your home. That being said, other people still describe the wrongful act of taking property from your home by an individual as theft, rather than its true term, burglary.
You might now be saying to yourself, "Okay. We get that people use different words to mean the same thing. So what's your point?" Well, the point is exactly that. Although the words theft and burglary might be used in the same context by a layperson, they are totally different in the context of criminal law.
When Can You Be Charged with Burglary or Larceny in New Jersey?
First of all, in order to understand the differences between theft and burglary, it is important to see that the elements of the crimes themselves are different. For theft, the elements necessary are an actus reus (a criminal act) combined with a mens rea (a criminal intent). The actus reus of a theft is usually defined as an unauthorized taking, keeping, or using of another's property. The mens rea of a theft involves the intent behind permanently depriving the owner of his or her rightful possession in the property.
Burglary, on the other hand, has completely different elements. Burglary is defined as the unauthorized breaking and entry into a building or occupied structure with the intent to commit a crime inside that structure.
In New Jersey, theft is outlined in the N.J.S.A. § 2C:20-3 – 2C:20-6. N.J.S.A. § 2C:20-3 is "Theft by Unlawful Taking or Disposition." When an individual discusses stealing as theft, this section of the penal code is typically what they mean.
N.J.S.A. § 2C:20-3 states that "a person is guilty of theft if he [or she] unlawfully takes, or exercises unlawful control over, movable property of another with purpose to deprive thereof." Additionally, "a person is guilty of theft if he [or she] unlawfully transfers any interest in immovable property of another with purpose to benefit himself or another not entitled thereto."
What the heck does any of that mean? Well, at its core, theft in New Jersey is the unlawful taking of another's property with the intent to deprive that person of his or her rightful ownership.
However, there are also other types of theft outlined in the New Jersey Penal Code that are not as commonly thought of. Those offenses include:
Theft by Deception
Theft by Extortion
Theft of Property Lost, Mislaid, or Delivered by Mistake
N.J.S.A. § 2C:18-2 outlines the definition of burglary in New Jersey. In comparison to theft, burglary is defined as "entering or remaining on property that you have no lawful right to be on for the purpose of committing an offense" (such as vandalism of personal property). Burglary therefore differs from theft, in that it adds an element of unlawfully breaking or entering into another's property.
New Jersey Criminal Penalties
With different crimes come different penalties. In New Jersey, burglary is a crime in the third degree, otherwise known as a felony, and carries a three- to five-year prison sentence. However, burglary may sometimes be elevated to a crime of the second degree if, in the commission of the burglary, the defendant:
Uses a weapon (which can lead to additional weapons charges).
Inflicts, attempts to inflict, or threatens to inflict bodily harm on another person (which can lead to additional assault charges).
The second-degree charge of burglary carries a potential five- to 10-year prison sentence.
Theft, on the other hand, is classified by the value of the property which the defendant allegedly stole. Theft is a disorderly persons offense, roughly equivalent to a misdemeanor, if the property is less than $200. Disorderly persons offenses carry up to six months in jail.
If the property is valued at:
Between $200 and $500 – Theft on this level is a fourth degree crime, with up to 18 months in jail.
More than $500, but less than $75,000 – Theft on this level is a third degree crime, and carries a charge of up to five years in prison.
$75,000 or more – Theft on this level is a second degree offense, and carries up to 10 years in prison.
When you risk facing such harsh penalties, it is critical to work with a skilled and knowledgeable defense attorney. Joseph Lombardo has over 20 years of experience fighting theft charges in New Jersey, including Atlantic City, Cherry Hill, and Camden. To set up a free and confidential legal consultation with Joseph, call Lombardo Law at (609) 318-6196 today.
Practice Areas
Case Results
The Personal Injury Trial attorneys of Lombardo Law Group, LLC have recovered 10s of Millions for accident victims over their careers
Client Testimonials

"Joe is a top-notch attorney who zealously represents his clients with intelligence, compassion and integrity. A great resource and team player, I wholeheartedly recommend Joe Lombardo." – Joseph U.