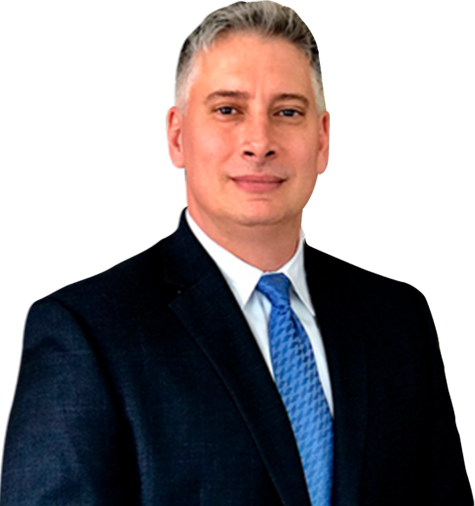 Attorney
Joseph A. Lombardo
Theft and robbery are very serious criminal allegations. As a result, a conviction can lead to harsh and long-lasting penalties. If you are found guilty of committing either of these crimes, the repercussions can include incarceration, expensive fines, and the creation of a criminal record. Not only are prison sentences and restitution payments major concerns on their own, but the criminal record can continue to interfere with your life long after you've repaid your debts to society. With a record attached to your name, your chances of getting hired, being approved for credit, and even being allowed to live in certain locations can be negatively affected for years to come.
The bottom line is that if you've been charged with theft or robbery in Atlantic City, it is an urgent matter that requires immediate attention from an experienced criminal defense lawyer. Don't wait until it's too late to take action: call Joseph Lombardo right away at (609) 445-4300 for a free and completely confidential legal consultation. Let's start a conversation about how Lombardo Law may be able to help.
Joseph Lombardo: Atlantic City Theft and Robbery Attorney
In New Jersey, many theft and robbery charges are classified as indictable crimes, which are equivalent to felonies in other states. When you risk being convicted of a felony, you need to take every possible measure to aggressively fight the charges and protect your legal rights. Attorney Joseph Lombardo has more than 20 years of experience representing clients facing a wide variety of petty and indictable charges, including but not limited to:
Extortion
Identity Theft
Grand Theft (Larceny)
Motor Vehicle Theft (Carjacking)
Property Theft
Shoplifting
Theft of Services
Are Theft and Robbery the Same Charge?
Theft and robbery are distinct, separate offenses. Robbery is charged in instances where the defendant causes injury, uses force, or makes threats to the victim during the course of theft. The New Jersey robbery laws are covered by 2C:15-1.
By contrast, theft simply means that the defendant unlawfully took something from the victim, whether that something be a service, an identity, or a physical object.
If the alleged theft deals with movable property, under 2C:20-3a, the state must prove that the stolen object "was moved or taken from its original location," and that the defendant's intention was to "deprive the owner" of the property.
If the allegation deals with identity theft (2C:21-17), the defendant can be found guilty if he or she:
Assumes a false identity for personal gain.
Impersonates someone else in order to receive a service or avoid paying for a service.
Pretends to represent a person or organization in order to receive a service.
Takes and uses someone else's personal identifying information, without consent, for the sake of personal gain, avoiding a debt, or avoiding prosecution.
Atlantic City Shoplifting Charges
Shoplifiting is a particularly common form of theft. Under 2C:20-11, you can be charged with this offense if you attempt to:
Steal, conceal, or transfer merchandise away from a store.
Alter or remove price tags, labels, or other merchandise markings.
Steal a shopping cart from the retailer's premises.
Shoplifting offenses are graded in the same manner as the general theft penalties listed below.
Penalties for Theft and Robbery in Atlantic City, NJ
New Jersey Theft Penalties
The way theft is classified — and punished — depends largely on the value of the item:
DP (Disorderly Persons) Theft, or Petty Theft — Value under $200. Up to six months in prison. Fine of up to $1,000.
Crime of the 4th Degree — Value of at least $200, no more than $500. Up to 18 months in prison. Fine of up to $10,000.
Crime of the 3rd Degree — Value over $500, less than $75,000. Sentence of three to five years in prison. Maximum fine of $15,000.
Crime of the 2nd Degree — Value of $75,000 or more. Sentence of five to 10 years in prison. Maximum fine of $150,000.
However, the defendant may be ordered to pay double the amount of the loss to the victim instead of paying the standard fine — whichever is the greater amount.
For example, imagine that you're being charged in the third degree, and the stolen property was valued at $50,000. While the standard third degree fine is $15,000, you could be fined with $100,000 instead, since that number is both (1) double the loss to the victim, and (2) the greater of the two possible fines. On the other hand, if you were charged in the third degree with a loss of $1,000, the standard fine of $15,000 would be higher than the doubled victim loss of $2,000.
It should also be noted that other factors besides property value can also affect how the offense is graded. For example, you can be charged with theft in the second degree if the stolen property was taken by extortion.
New Jersey Robbery Penalties
Under 2C:15-1, robbery is usually a crime of the second degree, which can mean five to 10 years in prison and a very burdensome maximum fine of $150,000. However, robbery can be charged in the first degree if the defendant:
Deliberately attempts to kill someone.
Deliberately inflicts (or tries to inflict) serious physical injury.
Is armed with or threatens to use a deadly weapon.
Theft and Robbery Defense Attorneys Serving Atlantic City Residents
If you or someone you love has been charged with any of these crimes, you need an attorney on your side. For a free and private case evaluation with an Atlantic City robbery and theft lawyer, call Joseph Lombardo at (609) 445-4300, or contact our law offices online today.
Practice Areas
Case Results
The Personal Injury Trial attorneys of Lombardo Law Group, LLC have recovered 10s of Millions for accident victims over their careers
Client Testimonials

"Joe is a top-notch attorney who zealously represents his clients with intelligence, compassion and integrity. A great resource and team player, I wholeheartedly recommend Joe Lombardo." – Joseph U.