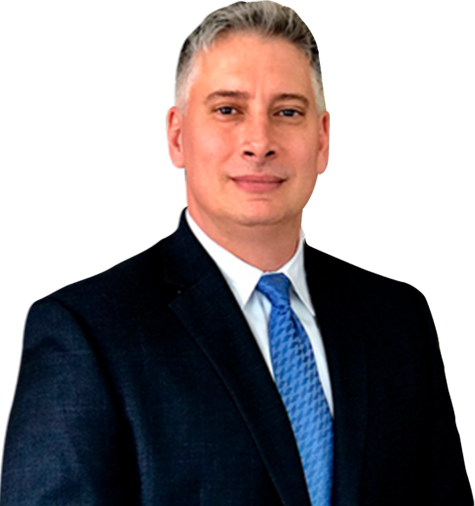 Attorney
Joseph A. Lombardo
If you find yourself in the difficult situation of facing criminal charges, the prosecutor may offer you a plea deal. Before accepting any offer from the prosecution, you should know what a plea deal is, as well as how it might potentially worsen your situation.
When you sign a plea deal, you give up your right to challenge the charges at trial or to appeal a conviction. You will also wind up with a criminal conviction on your public record, despite the prosecution never having to present evidence against you. Further, if your plea deal comes with a lighter sentencing recommendation, the judge can still ignore that recommendation, leaving you worse off than you already were.
At Lombardo Law Group, LLC, we firmly believe that you should be aware of what a plea deal will mean for you before you accept it. To that end, our Atlantic City criminal defense lawyers can offer a free initial case assessment when you call our offices today at (609) 418-4537.
What Is a Plea Deal in New Jersey?
Plea deals, also referred to as "plea bargains" or "plea agreements," happen when a criminal defendant agrees to plead guilty to at least one of the charges they face in exchange for some form of leniency from the other side. By pleading guilty, you are essentially admitting that you committed the crime that you are accused of.
In exchange for your pleading guilty to a charge, the government prosecutor may drop other charges against you, allow you to plead guilty to a less serious offense, or recommend to the lesser sentencing arrangements to the court that hears your case.
Plea deals are like contracts: they must be written, agreed to, and signed before they become effective. The court must typically review the plea deal to ensure that the defendant is not being manipulated or coerced and that the plea deal is fair. The judge has the right to reject any plea deal and send the two sides back to the negotiating table.
Consequences of Accepting a Plea Deal in New Jersey
Prosecutors use plea deals because it allows them to secure convictions and clear dockets quickly without the costly process of going to court. But defendants who are offered plea deals have much more to consider in order to make a fair decision for their own best interest.
No Right to Appeal
If a criminal defendant is convicted at trial, they have the legal right to appeal that decision to a higher court. However, that right only exists if they plead not guilty and argue their case to a verdict. If you accept a plea deal instead of proceeding to trial, you automatically waive your right to appeal any legal errors or evidence issues in your case.
No Chance to Win Your Case
This may seem obvious, but if you plead guilty to a criminal charge, you give up any chance that you might have had to be proven not guilty. It is important to note that, for criminal cases, the prosecution has the burden of proof. This means that it is the prosecutor's job to show that you committed the offense or offenses that you are accused of "beyond a reasonable doubt." This is a tough task in any case, and a prosecutor without enough evidence to prove their case may offer a plea deal to avoid having to go to court and risk losing the case.
Plea Deals Show Up on Your Record
When you plead guilty to a criminal offense, even if it is a lesser offense or one for which you don't receive prison time, it still goes down as a conviction on your record. This means that most background checks for credit requests and housing or job applications will show that you have a prior conviction. You can seek expungement of your public record in New Jersey, but this option is not available for every type of conviction and may come with a waiting period before you can file your petition.
Sentencing Agreements Aren't Guaranteed
If the prosecutor offers you a plea deal where they would recommend lighter sentencing to the judge, you should treat that as what it is: a recommendation. If you plead guilty to a charge with a wide range of potential sentencing, the judge retains the ability to ignore the prosecutor's recommendation and order a sentence as if the settlement didn't exist. While these situations are not common, every defendant who is offered a plea deal should be aware that it is a possibility.
How Can a New Jersey Criminal Defense Lawyer Help You with Your Plea Deal?
Plea deals are not always bad ideas. They can help you avoid the worst of the available consequences for past mistakes, particularly if you can avoid jail time. However, for the reasons listed above, criminal defendants should tread carefully when the prosecution offers them a plea deal. You should never sign any plea deal or enter a guilty plea in your case without first discussing your options with an attorney.
At Lombardo Law Group, LLC, our seasoned Atlantic County criminal defense lawyers have years of experience evaluating plea deals for a variety of situations. Before you accept any deal that causes you to accept criminal charges and waive your right to a trial and appeal, we can review your case and apprise you of every option at your disposal. This includes renegotiating a more creative and equitable plea deal that serves your purposes better. If you decide against a plea deal and wish to go to trial, we can represent you throughout the process.
Call Our New Jersey Criminal Defense Attorneys Before You Take a Plea Deal
When you call Mays Landing criminal defense attorneys at Lombardo Law Group, LLC at (609) 418-4537 today, we can provide you with a free case assessment so that you have all of the information necessary for your case.
Practice Areas
Case Results
The Personal Injury Trial attorneys of Lombardo Law Group, LLC have recovered 10s of Millions for accident victims over their careers
Client Testimonials

"Joe is a top-notch attorney who zealously represents his clients with intelligence, compassion and integrity. A great resource and team player, I wholeheartedly recommend Joe Lombardo." – Joseph U.