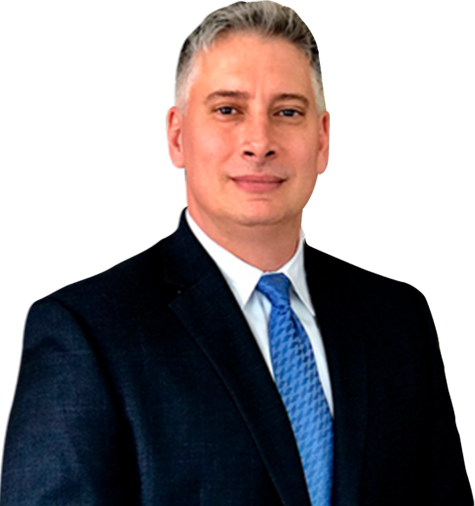 Attorney
Joseph A. Lombardo
Gun control is a seemingly inexhaustible source of debate in the United States, including the state of New Jersey. In the past, we've blogged about personalized smart guns making headway in the Garden State, and as technology advances, so does the potential for revised and increased gun legislation. In the latest development, some New Jersey Democrats are proposing tighter controls on gun magazine capacities in an effort to stem the seemingly endless tide of shootings and violence which has rocked the country in recent years.
Reduced Capacity Limits for New Jersey Gun Magazines?
Depending on the year, manufacturer, and other factors, guns can be simple or complicated devices. Guns are frequently comprised of numerous parts and pieces, and one of the most important is the magazine.
Sometimes referred to as a "clip," the magazine is essentially a cartridge which contains ammunition. Magazines come in a wide variety of sizes and shapes, and some can hold seemingly endless rounds of ammunition. (In fact, some machine guns can store hundreds.) But whatever a magazine can currently hold, New Jersey Democrats are proposing legislation which would place tighter limits on magazine capacities, dropping the current maximum of 15 rounds down to 10.
Stephen Sweeney (D-Gloucester) is the current New Jersey Senate President. In the past, Sweeney has balked at suggestions of supporting a magazine capacity reduction — a reduction which has long struggled to make headway in the Garden State. In 2013, the push for the reduction from 15 to 10 rounds passed in the New Jersey Assembly, but failed to reach a vote in the Senate.
In 2014, Sweeney has had a change of heart, and the bill may finally have found the support it needs in order to pass.
Senate Support for Tighter Ammo Controls in New Jersey
In April of 2013, New Jersey Senate President Stephen Sweeney rejected the proposal to reduce gun capacity from 15 down to 10 rounds of ammunition. At the time, Sweeney believed the present limit of 15 rounds was sufficient for safety, describing the 15-round threshold as "effective." But following a press conference with the mourning families of victims from the 2012 Sandy Hook Elementary School shootings in Connecticut, Sweeney has gained a new perspective on the issue.
"When you meet families that lost their loved ones, it's pretty hard to explain why you can't do a simple thing like this to make lives a little bit easier," Sweeney says.
"I'm very much pro-sportsmen. But when you look in the eyes of the parents that I did…" Sweeney trails off. "I'm a father. There's no excuse, there's no reason. You have to look deep inside yourself as elected officials. Will this make it better? Yes. I'm a human being too and when you talk to families of victims, it's pretty hard when you weigh it out — inconvenience to a life? It wasn't that hard."
Nicole Hockley, mother of one of the Sandy Hook victims, analyzes Adam Lanza's actions as a shooter in order to explain why limiting gun magazine capacities is important. "In approximately four minutes he shot 154 bullets and killed 26 women and children. Five of those bullets hit my son and in an instant my precious boy was gone. But in the time it took the shooter to reload… in Dylan's classroom, 11 children had the opportunity to escape."
Republican Governor Chris Christie, however, may not agree. Historically, Christie has vetoed bills for stricter gun laws in New Jersey. To quote a statement from the Governor's office, "New Jersey already has the third-toughest gun laws in the entire country. […] If and when this legislation reaches his desk, Governor Christie will review it and make a decision in due course."
If you are facing gun possession charges or weapons crimes charges in New Jersey, the legal consequences can be severe. To speak with an experienced New Jersey weapons crimes attorney, call the law offices of Joseph Lombardo at (609) 318-6196, or contact us online.
Practice Areas
Case Results
The Personal Injury Trial attorneys of Lombardo Law Group, LLC have recovered 10s of Millions for accident victims over their careers
Client Testimonials

"Joe is a top-notch attorney who zealously represents his clients with intelligence, compassion and integrity. A great resource and team player, I wholeheartedly recommend Joe Lombardo." – Joseph U.