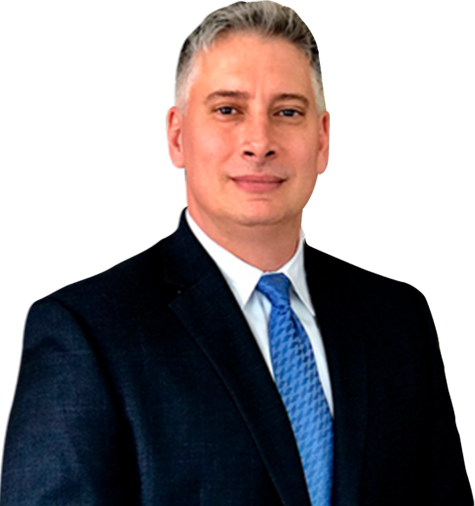 Attorney
Joseph A. Lombardo
Gun control is a controversial topic. On one side of the debate, some Americans feel that responsible gun ownership is a Constitutional right, and that beefing up gun control laws will limit normal citizens' ability to protect themselves against criminals who will simply continue to buy guns illegally. On the other hand, there are those who fear that the country's recent plague of mass shootings is a product of a system that repeatedly fails to monitor whose hands deadly weapons are falling into. Each state is handling the issue differently — and in New Jersey, the introduction of "smart guns" might be the next big thing.
A Future of Smart Guns on the Horizon for New Jersey?
A gun that only fires when a sensor recognizes its owner: it sounds like something out of a science fiction movie. But it could be available at gun dealerships near you, and much sooner than you might think. Plans to introduce "smart guns" have been percolating in New Jersey for over a decade, and at last, their debut may finally be around the corner. The German company Armatix, who is developing the smart guns, has announced that the technology is predicted to be ready for action by the end of the year — and if it is, there's already legislature to deal with it. Because while the concept of smart guns may seem like something from the future, laws concerning their distribution and usage are from the past.
The idea of smart guns was first unveiled in 2002 — over a decade ago — but at the time, the ability to actually manufacture these high-tech weapons simply wasn't present. Now, some eleven years on, technology has caught up with vision — and the legislature is ready and waiting. Because while technology was lagging in 2002, foresight was not. Anticipating a future of smart guns, New Jersey passed a law which effectively states that from the moment the first smart gun is sold, gun dealers state-wide have three years to make the transition to selling smart guns — exclusively.
Opponents Claim Smart Guns Are Anything But "Smart"
Americans are opinionated about the subject of guns as it is — and the novel concept of the smart gun is stirring up even more controversy.
Scott Bach is the executive director of the Association of New Jersey Rifle and Pistol Clubs. Bach, a fierce opponent of the push toward smart guns, says the legislature dealing with the smart guns is, ironically, "as dumb as it gets. It forces you to use an unproven technology to defend your life."
Democratic Senator Loretta Wineberg counters, "If, in fact, the technology is available, if, in fact, it can be manufactured and if, in fact, it proves to be dependable, why would anyone be against it? It means that a firearm kept in your home, a handgun, couldn't be used by a four year old to kill his three year old playmate."
Wineberg certainly makes a good point — in 2010 alone, close to 370 children between the ages of one and 14 were killed by guns accidentally — but on the other hand, her statement is alarmingly full of ifs.
Whether or not smart guns will prove effective at reducing gun deaths has yet to be seen. Keep your eyes peeled.
If you have been charged with a gun crime in New Jersey, contact Lombardo Law today.
Practice Areas
Case Results
The Personal Injury Trial attorneys of Lombardo Law Group, LLC have recovered 10s of Millions for accident victims over their careers
Client Testimonials

"Joe is a top-notch attorney who zealously represents his clients with intelligence, compassion and integrity. A great resource and team player, I wholeheartedly recommend Joe Lombardo." – Joseph U.