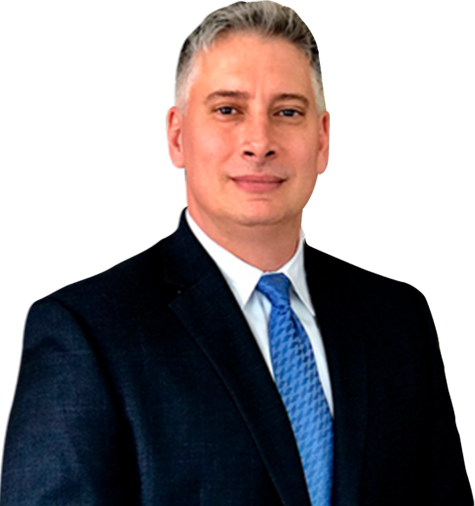 Attorney
Joseph A. Lombardo
In the '60s and '70s, it was civil rights and Vietnam. In the '80s it was "trickle-down" and the Cold War. Today, marijuana legalization has taken over America's news media as the hot-button political issue du jour, and in New Jersey, the battle keeps on escalating. In a recent development, State Senator Nicholas Scutari has announced plans to introduce a bill that would legalize marijuana in the Garden State — but if Governor Chris Christie has anything to say about it, the bill seems unlikely to pass. Is marijuana legalization coming to New Jersey?
FBI Says Nearly Half of All Drug Arrests Involve Marijuana
Our drug possession attorneys see many, many cases on an annual basis, and there's a reason for that. According to the FBI, in 2012, drug offenses led to more arrests than any other type of crime. Among already disproportionate drug arrests, an extremely high concentration involve marijuana (no pun intended). Marijuana arrests account for a staggering 42.2% of all drug arrests in the United States, significantly more than cocaine and heroin put together (only 16.5% of drug arrests). In a press release from September of 2013, the organization Law Enforcement Against Prohibition stated that in 2012, more Americans were arrested for marijuana offenses than all violent crimes combined.
It's no secret that marijuana crimes bear a heavy load when it comes to criminal prosecution. But as more and more states opt for decriminalization (or even full legalization), some lawmakers are trying to change the way marijuana is treated in their own jurisdictions. In New Jersey, Union County State Senator Nicholas Scutari is the latest voice speaking up for revised pot legislation. But unfortunately for Scutari and his proponents, many are speculating that Governor Chris Christie will pose a serious obstacle.
Senator Scutari Pushes for Pot Legalization in NJ
The perpetual pot argument boils down to the same deciding factor which all political debates ultimately hinge upon: money. In a struggling economy, supporters of gentler marijuana legislation argue that legalization is the key to a badly-needed injection of cash. Washington and Colorado, where marijuana has already been legalized, saw an influx of $2 million in the first month of legal weed transactions alone. Now, Scutari wants New Jersey to follow in their economic footsteps.
At present, New Jersey allows for the use of medical marijuana; but Scutari wants to extend the legal protections to recreational users as well. In a recent press release regarding his proposal, Scutari stated:
"…anybody that looks at the facts, knows that the war on marijuana has been a miserable failure. We're not delusional about how simple the effort would be, but I think from a standpoint of moving this state and this country forward on its archaic drug laws, I think it's a step in the right direction."
According to a poll conducted by Lake Research Partners, nearly 60% of New Jerseyans would support the legalization, regulation, and taxation of marijuana. But while Scutari may have captured popular opinion, his bill still faces a significant obstacle to passage: Governor Chris Christie.
In 2013, Christie surprised many when he allowed for the medical use of marijuana, going against his original position on the matter. However, the Governor has repeatedly said that he will not relax the laws any further. Christie has stated that while he was willing to legalize pot for medicinal purposes, "What I'm not willing to do is legalize it or permit recreational use or things that will lead to that, and so that's the line that I've drawn in the sand that I'm not willing to do."
If you would like to schedule a free case evaluation with a New Jersey drug possession lawyer, call the law offices of Joseph Lombardo at (609) 318-6196, or contact us online.
Practice Areas
Case Results
The Personal Injury Trial attorneys of Lombardo Law Group, LLC have recovered 10s of Millions for accident victims over their careers
Client Testimonials

"Joe is a top-notch attorney who zealously represents his clients with intelligence, compassion and integrity. A great resource and team player, I wholeheartedly recommend Joe Lombardo." – Joseph U.