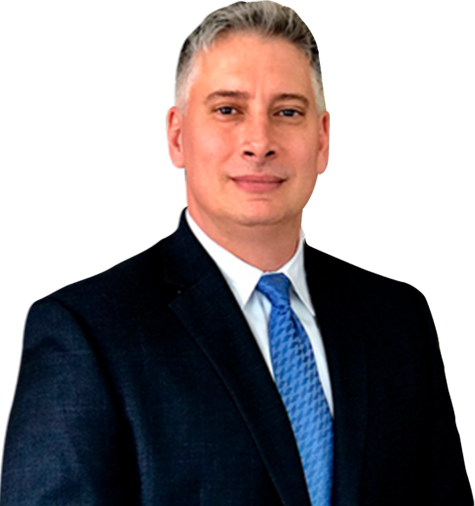 Attorney
Joseph A. Lombardo
Lombardo Law Offices now offers affordable legal representation through "Reduced Flat Fees"* arrangements. Free consultations and reduced flat fee arrangements are being offered for traffic and marijuana possession offenses in local New Jersey Municipal Courts.**
Joseph Lombardo formerly served as a Municipal Court Prosecutor in Southern New Jersey and has an intricate knowledge of the local court systems. He has successfully resolved thousands criminal and traffic matters in Municipal Court, including trials and plea bargaining. With three offices (Hammonton, Linwood, and Atlantic City) across Southern New Jersey, Lombardo Law Offices is is convenient for emergencies and immediate consultations in person, online or over the phone to avoid a potential client's need to miss work, school or travel long distances to retain our services.
Please call, email or text to discuss your matter in confidence. All major credit cards accepted and reasonable payment plans available.
Representation for Traffic Matters
Fight to avoid points, to save your license, and to avoid high fines and jail time. Pricing for my flat fee representation on traffic matters:
[ezcol_1half id="" class="" style=""]
Speeding and Other Moving Violations:
Drunk Driving (DWI/DUI):
No Insurance:
Suspended Driver:
[/ezcol_1half]
[ezcol_1half_end id="" class="" style=""]
$275
$495
$495
$495
[/ezcol_1half_end]
Marijuana and Drug Paraphernalia Possession
If you have been charged with minor possession of marijuana or paraphernalia, I can help. Fight to avoid loss of your driver's license up (up to 24 months), high fines, probation, or jail time and even a criminal record. Pricing for flat fee representation on disorderly persons criminal marijuana possession matters:
[ezcol_1half]Marijuana Possession (under 50 grams):
Possession of Drug Paraphernalia:
[/ezcol_1half] [ezcol_1half_end]
$495
$495
[/ezcol_1half_end]
Expungements
[ezcol_1half]
Uncontested
(no court appearances necessary, in Atlantic County, Cumberland, Gloucester, Camden, Burlington, Salem, Cape May and Ocean Counties only)
[/ezcol_1half] [ezcol_1half_end]
$1250
[/ezcol_1half_end]
The Fine Print
*All flat fees are for matters that can be resolved with one appearance in Court without a trial. Necessary costs associated with obtaining discovery, experts opinions and testimony are separate costs, services for trials, additional court appearances, motion hearings with or without legal briefs, require additional fees, which may also be reduced to a flat fee. Appeals not included. Costs associated with expungements include filing fees, postage and reproductions expenses.
** Local Municipal Courts include all Municipal Courts in the following Counties:
[ezcol_1half]
Atlantic County
Hammonton
Atlantic City
Folsom
Mullica Township
Brigatine
Ventor
Margate
Long Port
Somers Point
Linwood
Northfield
Egg Harbor Township
Buena
Abescon Township
Galloway Township
Egg Harbor City
Hamilton Township (Mayslanding)
Pleasantville
Burlington County
Evesham Township (Marlton)
Medford Township
Medford Lakes
Mt. Laurel Township
Westampton Township
Burlington Township
Burlington City
Palmyra
Pemberton Borough
Pemberton Township
Eastampton
Edgewater Park
Florence
Hainsport
Lumberton
Mansfield
MapleShade
Riverside
Shamong
Southhampton
Tabernacle
Willingboro
Cumberland County
[/ezcol_1half]
[ezcol_1half_end]
Camden County
Audubon
Gloucester City
Pennsauken
Audubon Park
Gloucester Township
Haddon Heights
Pine Hill
Barrington
Haddon Township
Pine Valley
Bellmawr
Haddonfield
Runnemede
Berlin Borough
Hi-Nella
Somerdale
Berlin Township
Laurel Springs
Stratford
Brooklawn
Lawnside
Tavistock
Cherry Hill
Lindenwold
Voorhees
Chesilhurst
Magnolia
Waterford
Clementon
Merchantville
Winslow Township
Collingswood
Mt. Ephraim
Woodlynne
Gibbsboro
Oaklyn
Except Camden City
Gloucester County
Deptford Township
West Deptford
Woodbury
Washington Township
Monroe Township (WilliamsTown)
[/ezcol_1half_end]
Practice Areas
Case Results
The Personal Injury Trial attorneys of Lombardo Law Group, LLC have recovered 10s of Millions for accident victims over their careers
Client Testimonials

"Joe is a top-notch attorney who zealously represents his clients with intelligence, compassion and integrity. A great resource and team player, I wholeheartedly recommend Joe Lombardo." – Joseph U.