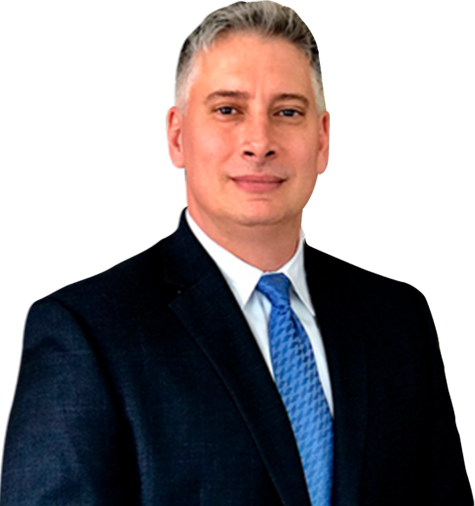 Attorney
Joseph A. Lombardo
The short answer to this question is yes, it is possible to expunge an underage drinking citation. However, certain conditions must be met in order for an expungement to be granted. In this article, juvenile crimes lawyer Joseph Lombardo will go over the penalties for underage drinking in New Jersey, and explain how the expungement process works.
NJ Penalties for a Minor in Possession (MIP) Citation
Let's start off with a hypothetical. You're a freshman in college, and you just moved into your dorm room. Your parents, after hours and hours of "hovering" while moving around your college stuff, have finally gone back home.
Now you decide to go check out the organizations fair. On campus, there are hundreds of organizations telling you to come join this or go do that. You see a bunch of fraternities and sororities, all advertising the various "welcome week parties." You decide to go check them out that night, because after all, it's the start of college.
Well, that decision turned out to prove harmful, considering the police raided the party and gave every single underage drinker a Minor in Possession citation. A Minor in Possession citation, or MIP, can stay on your record as a disorderly persons offense and prove harmful when applying for scholarships or interviewing for potential job positions. Obviously, nobody wants an MIP following them around… So what do you do now?
Minor in Possession charges, or MIPs, can be expunged if the appropriate legal steps are taken. We'll explain the expungement process shortly, but first, let's examine the penalties.
Under N.J.S.A. § 33:1-81, a minor in New Jersey may not purchase, knowingly possess, or knowingly consume alcohol. Underage possession or consumption of alcohol will incur a $250 fine for the first offense, and $350 for subsequent offenses. Violators will be reported to the New Jersey Division of Motor Vehicles, and the minor's driver's license will be suspended for six months.
Furthermore, with an underage alcohol possession charge, the judge may order up to six months of alcohol awareness programs. Additionally, as with any disorderly persons offense, there is the potential for jail time of up to 180 days.
Obviously, having an MIP citation on your record is not ideal. Fortunately, expunging a disorderly persons offense for underage possession may be possible, depending on certain factors.
How to Expunge an Underage Drinking Citation in New Jersey
In New Jersey, a disorderly person's offense falls under N.J.S.A. § 2C-33:15. For crimes under N.J.S.A. § 2C-33:15, there is a five year waiting period before a petition for expungement can be filed.
Some underage drinking charges may be downgraded to an ordinance offense. If the MIP is an ordinance, rather than a disorderly persons offense, then the waiting period to file an expungement is only two years.
A petition for expungement will only be successful if the individual has no other prior offenses on his or her record, and does not commit any additional offenses during the waiting period. If the individual is charged with another offense while attempting to expunge an underage drinking violation, the expungement will automatically be denied, and the violation will remain on the individual's record.
In New Jersey, underage drinking citations are expunged through an application to the court. There are six steps towards requesting an expungement of your offense, as described below:
First, request state police criminal history records and fingerprint checks. This step is taken in order to gain information about your arrests, charges and dispositions.
Second, complete the Petition For Expungement (Form A), the Order For Hearing (Form B), and the Expungement Order (Form C) forms.
Third, you must file and serve two copies of the forms with the appropriate court. You should attach a cover letter (Form D) so that the court is able to keep track of who is requesting the expungement. If you fail to attach a cover letter, your expungement request will be delayed or denied. There is also a filing fee of $75 dollars to be paid to the State of NJ Treasurer.
After making copies of your expungement forms, you must distribute the filed copies to the appropriate government agencies that were involved with your case. This fourth step is very important; otherwise your record will never be truly "expunged."
Next, you must attend the actual expungement hearing. This is where the court will determine whether your prior criminal act will be wiped clean from your criminal history.
The final step in the process is to distribute your finalized expungement order. Mail a copy (by certified mail) of the judge's expungement order to the appropriate government offices.
For more information on the six steps towards obtaining an expungement, please refer to the New Jersey Expungement Kit provided by the court system.
After an MIP charge is expunged, most individuals and entities will not be able to see the underage drinking offense when running a background check. Instead, the individual's legal status will be returned to what he or she had before the arrest, plea, or conviction of the disorderly persons offense.
If your son or daughter has been charged with underage drinking in New Jersey, call expungement attorney Joseph Lombardo at (609) 318-6196 to set up a free and confidential legal consultation. Joseph has over 20 years of experience handling juvenile crimes.
Practice Areas
Case Results
The Personal Injury Trial attorneys of Lombardo Law Group, LLC have recovered 10s of Millions for accident victims over their careers
Client Testimonials

"Joe is a top-notch attorney who zealously represents his clients with intelligence, compassion and integrity. A great resource and team player, I wholeheartedly recommend Joe Lombardo." – Joseph U.