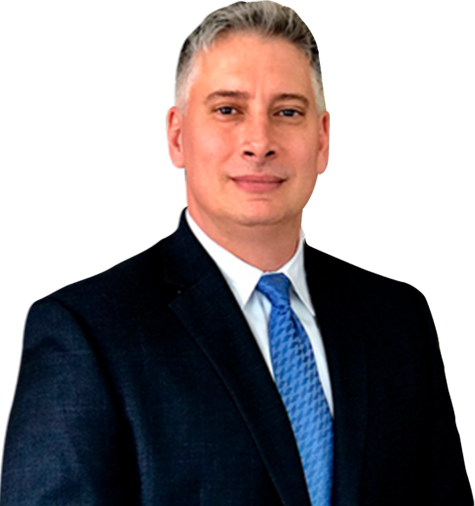 Attorney
Joseph A. Lombardo
As we begin to fully realize and recover from the devastating effects of Hurricane Sandy on the South Jersey area, the coming weeks will be interesting for many families who have suffered injuries or losses to their property. In the wake of catastrophic events, many individuals and businesses find that they are unable to collect in full on their insurance claims. The insurance claim process can be stressful, and often the needs that these claims are supposed to be used to meet are immediate.
While recovering from the immense effects of Hurricane Sandy in New Jersey, our Atlantic City personal injury lawyer explains how families who have suffered injury or loss of property can file a claim.
Filing a Claim Against Your Insurance Policy after Hurricane Sandy
Lombardo Law Group, LLC represents individuals who have been injured or suffered a loss of property and need to file a claim against an insurance company in order to be fully compensated. Each situation is unique and what is covered under one policy may not be covered under another. Further, there are many situational circumstances that can play into what is covered and who or what is liable for any losses or injuries that occurred. Often you may need to file a lawsuit against your own insurance carrier to make sure that you are compensated for your loss or injury in the full amount of coverage that you paid for. Mr. Lombardo can also advise you on what to look for in an insurance policy when obtaining coverage or deciding what policy an injury or loss is covered under.
Lombardo Law Group, LLC has successfully handled personal injury and wrongful death claims against homeowners' insurance policies, malpractice policies, liability coverage, special form policies, and policies that exclude special form policies. Our attorneys can also represent businesses facing property damage and business interruption claims. A seasoned litigator, Mr. Lombardo can personally prepare your case for trial, if necessary.
Often in instances of wide-spread devastation carriers will create disaster response teams. It is the job of these teams to make sure that claims are paid in a timely manner, however, this is not always the case. It can lead to increased scrutiny and underpayment of claims. If you are in need to file a Hurricane Sandy insurance claim, call us today. Joseph Lombardo is an experienced litigator who has been representing clients in South Jersey since 1993.
Contact Our Atlantic City, NJ Personal Injury Lawyers Today
If you or a loved one has suffered an injury or wrongful death as a result of Hurricane Sandy's devastating effects on the Southern New Jersey region, contact us today. We can step in on your behalf to make sure that your rights are protected and you are given the compensation that you deserve. Similarly, if your insurance carrier denies or underpays a claim, we can represent your interests in dealing with your carrier.
Joseph Lombardo will personally sit down with you in a free initial consultation and explain exactly what policy you may be covered under and what a reasonable expectation of compensation would be. Mr. Lombardo, a former prosecutor, has been representing clients in coverage lawsuits since 1993 and can prepare your case for the need to go to trial, if necessary. Don't get shortchanged, contact the Law Offices of Joseph Lombardo today at 1-(609) 318-6196.
Practice Areas
Case Results
The Personal Injury Trial attorneys of Lombardo Law Group, LLC have recovered 10s of Millions for accident victims over their careers
Client Testimonials

"Joe is a top-notch attorney who zealously represents his clients with intelligence, compassion and integrity. A great resource and team player, I wholeheartedly recommend Joe Lombardo." – Joseph U.