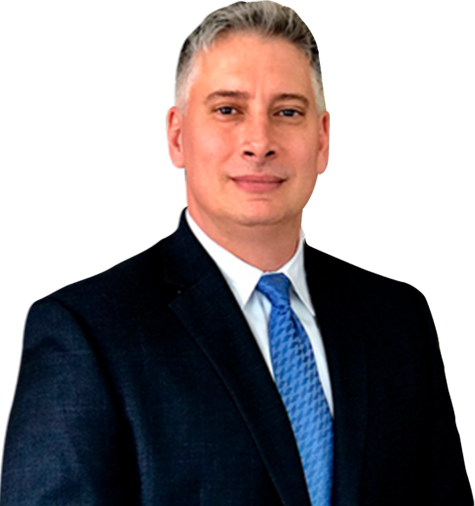 Attorney
Joseph A. Lombardo
Being arrested is bad enough without having to worry about work. People facing arrest often have trouble keeping their job, as employers sometimes fire employees after an arrest.
Whether you will be fired after an arrest depends on why you are arrested and your job. In some fields, termination is mandatory, especially if you have a professional license that forbids you from being arrested. Other cases depend on how your employer feels about the arrest. You must also consider whether you are working under the terms of an employment contract. A contract might limit the employer's ability to fire you. Otherwise, New Jersey is an at-will state, and employers may terminate for almost any reason. Speaking to a criminal defense attorney as soon as possible might help you keep your job, depending on the circumstances.
If you were recently arrested, your job might be in jeopardy. Our Atlantic City criminal defense attorneys can help you defend yourself and hopefully keep your job. For a free assessment of your case, call the Lombardo Law Group, LLC at (609) 418-4537.
Can I Be Fired If I Am Arrested in New Jersey
You might be fired in New Jersey after being arrested, but then again, you might not. The answer to this question depends on why you are arrested, the nature of your job, and the terms of your employment. In many cases, your employer's discretion plays a significant role. Our New Jersey criminal defense attorneys can help you handle the situation so you can hopefully keep your job.
You Work Under an Employment Contract
If you work under an employment contract, the contract should contain terms and conditions regarding how you can be fired. Sometimes, employment contracts heavily restrict an employer's ability to terminate an employee, and employees can only be fired under very specific circumstances. For example, the contract might state that employees can only be fired for absenteeism if they fail to show up for work on at least 5 separate occasions.
People who are arrested often cannot show up for work because they are in custody. Under the terms mentioned here, the arrested employee could not be fired for failing to show up unless they had failed to show up for work at least 4 other times. If you work under an employment contract, you should review that contract with our New Jersey criminal defense lawyers.
However, the contract might allow the employer to fire the employee for being arrested. This is sometimes the case if a job deals with important or sensitive work, and an arrest might interfere with that work. For example, someone who works in law enforcement might be fired for being arrested because members of law enforcement are held to higher standards and expected to remain free from arrest.
There is No Employment Contract
New Jersey is an at-will state, meaning employment is at the employer's will when there is no employment contract. In an at-will state, employers can terminate employees for almost any reason that is not discriminatory or otherwise illegal. This means your employer can choose to fire you if you are arrested.
This kind of situation can be difficult to fight. Even if you are acquitted, or formal charges are never even filed, your boss can still terminate you. Often, employers claim they terminated the arrested employee because they did not show up for work while in custody. Some defendants are in custody for several days, putting their employers in very difficult positions.
Ultimately, your best bet is to speak with our Mays Landing criminal defense lawyers as quickly as possible to resolve your legal issues quickly so you can return to work. Your employer might be lenient, allow you a few days to get a handle on your criminal case, and let you keep your job. The sooner you get a lawyer's help, the better.
You Have a Professional License
If your job requires a professional license, your license might be in jeopardy after an arrest. If you lose your professional license because of an arrest, your employer might have no choice but to terminate your employment. Our New Jersey criminal defense attorneys can help you fight the charges so you can keep any professional license you might have.
One example is someone who works as a lawyer. Since lawyers work in the legal field, they are expected to abide by the law in order to keep their professional licenses. If they are arrested, their license might be suspended or revoked, and they can no longer practice law, which means they might be fired.
How to Keep Your Job After Being Arrested in New Jersey
There is no surefire way to keep your job after being arrested in New Jersey. Whether you work under an employment contract or at the will of your employer, you might be fired if you are arrested. One of the best ways to hopefully avoid losing your job is to get released from police custody as quickly as possible so you can return to your job. While you focus on your job, our Linwood, NJ criminal defense lawyers can focus on fighting your criminal charges.
In some cases, people are arrested when they are not at work and can be released before they have to report to work the next day. While your arrest might not cause you to be absent, you might still have to explain to your boss that you were arrested and might need time off in the future to appear for court hearings and other matters in your case.
In some cases, employers are understanding and will not terminate you as long as you can continue reporting for duty and doing your job. Our legal team can help you deal with the charges so you can focus on maintaining your job.
Call Our New Jersey Criminal Defense Attorneys to Schedule a Free Case Review
If you were arrested and fear your job might be at risk, call our Camden County criminal defense lawyers for help immediately. For a free case review, call the Lombardo Law Group, LLC at (609) 418-4537.
Practice Areas
Case Results
The Personal Injury Trial attorneys of Lombardo Law Group, LLC have recovered 10s of Millions for accident victims over their careers
Client Testimonials

"Joe is a top-notch attorney who zealously represents his clients with intelligence, compassion and integrity. A great resource and team player, I wholeheartedly recommend Joe Lombardo." – Joseph U.