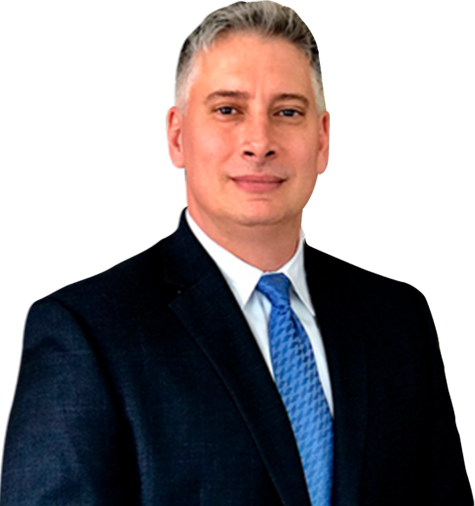 Attorney
Joseph A. Lombardo
In the past, many former defendants have been prevented from renting apartments because of their criminal records. Landlords would often unfairly exclude applicants if a background check showed any arrests or convictions. Today, the law works differently to protect potential renters.
In June of 2021, Governor Phil Murphy of New Jersey signed the Fair Chance in Housing Act (FCHA). This law prevents landlords from considering certain aspects of your criminal history when deciding whether to rent you an apartment. While landlords might still run background checks, the Act limits when and how they can use the results. Certain parts of your criminal record, like arrests that did not lead to convictions or juvenile adjudications, can never be considered by landlords. If you are concerned about your criminal record, an attorney can help you get an expungement.
Contact our Atlantic City criminal defense attorneys about how your criminal record might affect a background check for an apartment. Our team can help you try to get your record expunged so a landlord can never see it. Call the Lombardo Law Group, LLC for a free case review at (609) 418-4537.
Renting an Apartment in New Jersey with a Criminal Record
In the past, landlords were able to run background checks on rental applicants and exclude anyone with a criminal record. This made it very difficult for former defendants to adjust to a normal life after a long period of incarceration. In many cases, people were prevented from renting apartments just because a background check turned up an arrest record but no conviction.
The Fair Chance in Housing Act, also called the Ban the Box bill, creates restrictions that prevent landlords from unfairly using someone's criminal record to deny them housing. The Act makes it illegal for landlords to ask rental applicants about their criminal record on initial application materials or in an interview until after a conditional offer is made.
Not only that, but the Act makes it illegal for landlords to advertise apartments or rental units only to those with clean criminal backgrounds. For example, a landlord cannot post an advertisement for an apartment with the phrase "former convicts need not apply."
While a landlord's ability to consider a person's criminal history is seriously limited before making an offer, they may do so after making an offer. For example, a landlord might offer an applicant a rental unit on the condition that they pass a criminal background check.
If you are concerned your criminal record might prevent you from renting an apartment, contact our Linwood, NJ criminal defense lawyers about the possibility of expunging your record. Expunged records are treated as if they never existed and do not appear on background checks.
Can Landlords Run Background Checks Before Renting an Apartment in New Jersey?
Although a potential landlord is restricted from using an applicant's criminal record before making a conditional offer, they can still run a background check after a conditional offer has been made. Numerous aspects of your criminal history, like convictions and arrests, may show up in a background check. Our Mays Landing criminal defense attorneys can help you apply for an expungement so your past convictions no longer appear in background checks.
According to the New Jersey Office of the Attorney General, the FCHA states that an evaluation of an applicant's criminal history can only happen after the landlord has conditionally offered the rental unit to the applicant. The applicant must also be made aware ahead of time that an evaluation of their criminal history is part of the rental process, and they can present any mitigating factors regarding their record, such as inaccuracies or proof they are rehabilitated.
A landlord may only consider the following criminal records after making a conditional offer to an applicant:
Convictions for murder, sexual assault, aggravated sexual assault, kidnapping, human trafficking, arson, and endangering the welfare of a child.
Any convictions that require lifetime registration with a state sex offender registry.
Convictions for any first-degree indictable crime from the past 6 years.
Convictions for any second-and third-degree indictable crimes from the past 4 years.
Convictions for any fourth-degree indictable crime from the past year.
If you have a conviction, arrest, or other aspects of your criminal record that do not fit the above criteria, they cannot be legally considered by a potential landlord. If your record does contain these kinds of convictions, our Camden County criminal defense attorneys can help you expunge your record.
Expunging Your Criminal Record Before Renting an Apartment in New Jersey
If you believe your criminal record may interfere with your ability to rent an apartment, our New Jersey criminal defense lawyers can help you apply for an expungement. An expungement would essentially wipe your record clean, and expunged records would not show up in a background check by a landlord or anyone else. In fact, you are permitted to treat your expunged records as if they never existed in the first place.
How your expungement proceedings go depends on what you are trying to expunge. For indictable crimes, according to N.J.S.A. § 2C:52-2(a), a person may have an offense expunged as long as they do not have multiple convictions for indictable crimes. Typically, you become eligible if 5 years have passed since your conviction or release from incarceration. Also, you cannot get an expungement if you had an expungement previously. However, certain offenses, including murder, arson, kidnapping, rape, and others, are not eligible for expungement.
According to N.J.S.A. § 2C:52-3(a), you may petition to expunge multiple disorderly persons offenses from your record. You can even expunge a mix of disorderly persons offenses and indictable crimes, as long as you have only one indictable crime on your record.
Call Our New Jersey Criminal Defense Attorneys for Help
If you want to expunge your criminal record before applying for apartments, our Haddonfield personal injury attorneys can help you. Your past does not have to interfere with your future. Call the Lombardo Law Group, LLC today at (609) 418-4537 for a free case evaluation.
Practice Areas
Case Results
The Personal Injury Trial attorneys of Lombardo Law Group, LLC have recovered 10s of Millions for accident victims over their careers
Client Testimonials

"Joe is a top-notch attorney who zealously represents his clients with intelligence, compassion and integrity. A great resource and team player, I wholeheartedly recommend Joe Lombardo." – Joseph U.