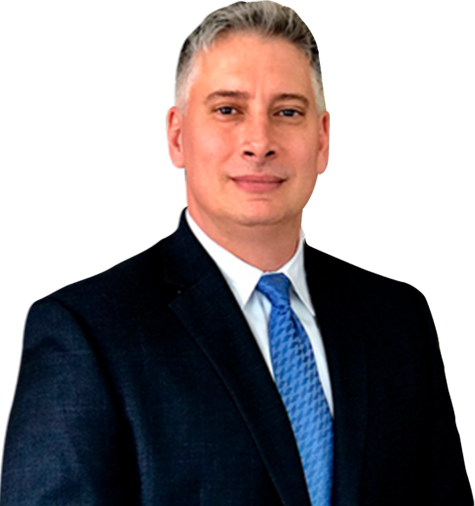 Attorney
Joseph A. Lombardo
Cell phones help to make modern life possible, but they can also make our private details public. In addition to the slew of security breaches and malicious hacks that seem to plague smart phone users, there's another way phones can expose your personal information, too: police searches. Everyone knows that police need a warrant to search through your home — but what about your text messages, photos, phone calls, and internet searches? Does your digital information enjoy the same Constitutional protections as your physical possessions? It's an issue that's stirring up controversy right here in New Jersey, with one drug distribution case in Monmouth County shining new light on a legal precedent which has stood for decades.
Leaked Memo: Prosecutors Challenging 32-Year-Old Search Warrant Precedent
Before we dig deeper into this story, it's important to bring up a point that comes as a shock to many: in some cases, warrantless searches are perfectly legal. However, the person being searched must voluntarily give their consent, thereby waiving Fourth Amendment rights which famously provide that U.S. citizens should be "secure in their persons, houses, papers, and effects, against unreasonable searches and seizures." Police may also search vehicles without a warrant, provided they have probable cause that the person being searched is hiding contraband like illegal drugs or weapons in their car. Probable cause cannot be based on mere suspicion: officers must be able to see or smell the contraband. This is known as the Plain View Doctrine or Plain Smell Doctrine, respectively.
Outside of a few limited circumstances such as those noted above, search warrants are demanded by the terms of the Fourth Amendment. However, the legal boundaries regarding searches of smart phones are far hazier, as one Monmouth County case is currently demonstrating.
In May of 2014, a 24-year-old Asbury Park man named Gary Lunsford was arrested and charged with distributing cocaine. A Monmouth County grand jury subsequently subpoenaed Lunsford's Verizon cell phone records, demanding information such as Lunsford's social security number, mobile identification number, and two weeks' worth of call records, in addition to "all other account information" connected to Lunsford's Verizon account. Since filing his original motion in mid-August, now, months later, Lunsford continues to fight the subpoena with the help of attorney Dean Schneider.
The case received increased media attention after a memo authored by Assistant Attorney General Ronald Susswein was leaked in June. The memo revealed that the prosecution's primary interest was using Lunsford's case as a test case to challenge the decades-old precedent set by State v. Hunt, which holds that law enforcement must secure a communications data warrant in order to search through phone records. Whether or not that long-standing precedent should now be set aside is sparking a lively debate within New Jersey's legal community.
NJ Prosecutors Say Privacy Rights Slow Down Criminal Investigations
In the June memo, Susswein argued that the Hunt precedent was an impediment to efficient prosecution, writing, "The Hunt procedure… delays investigations as compared to federal practice, where a grand jury subpoena is used to obtain these same third-party telephone billing records near the outset of a criminal investigation."
Susswein also wrote that because of Hunt, prosecutors were rendered unable to obtain important information "until the later stages of a criminal investigation, when we already have sufficient information to make an arrest," stressing the importance of preserving public safety. "The inability to help identify potential targets and witnesses near the outset of an investigation can significantly lengthen the time needed to complete a thorough investigation, perhaps by as long as weeks or even months. Aside from undermining the interests of public safety by allowing criminal conspiracies to continue to operate while the investigation runs its course, the delay occasioned by the Hunt warrant requirement can, ironically, work against the interests of persons who might quickly be exonerated and thus spared the anxiety and expense of a more protracted investigation."
However, Lunsford's attorney counters Susswein's arguments with concerns about defendants' rights to privacy.
"What prevents them from just going on a fishing expedition?" wonders Schneider. "It's like the police having the right to enter your home without probable cause and look around. It's a fundamental privacy right." Schneider describes it as "trampling on the rights of an individual," adding that "those rights can only be protected by getting a warrant."
Newark-based attorney Joseph D. Rotella has voiced similar concerns. In Rotella's words, "If the prosecutor thinks that you may have committed a crime, they can bring it before a grand jury investigating its case to obtain the information, and unless the grand jury returns an indictment, you would never know what [information] the government collected. They don't even need reasonable suspicion."
What do you think? Would changing the present search warrant standards help make cases faster and more efficient? Or would it simply open the doorway to serious privacy violations?
Call a New Jersey Criminal Defense Lawyer Today
If you've been charged with a crime or are worried your legal rights are being violated, call Atlantic City criminal defense lawyer Joseph Lombardo at (609) 318-6196 to set up a free and private legal consultation. Lombardo Law handles assault and battery charges, theft and robbery charges, and more.
Practice Areas
Case Results
The Personal Injury Trial attorneys of Lombardo Law Group, LLC have recovered 10s of Millions for accident victims over their careers
Client Testimonials

"Joe is a top-notch attorney who zealously represents his clients with intelligence, compassion and integrity. A great resource and team player, I wholeheartedly recommend Joe Lombardo." – Joseph U.