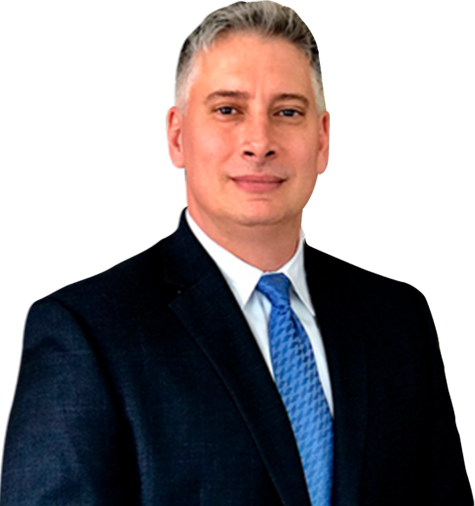 Attorney
Joseph A. Lombardo
Domestic abuse charges can upend your life and leave you confused about rebuilding a sense of normalcy. In addition to the conflict in your family, you now have to face potential criminal charges. Domestic abuse investigations can disrupt your living situation, affect your job prospects, and cause tension with family members. How can you resolve such an investigation? Can you make it up to your spouse and ask them to drop the charges?
Unfortunately, your spouse cannot choose to drop domestic abuse charges. In criminal matters, the local prosecutor decides whether to pursue charges or not. Your spouse may have been the person who raised accusations and sparked an investigation, but only the prosecutor can decide whether to file charges or not. However, your spouse's testimony is critical to the prosecutor's case, so their cooperation is frequently needed for success.
If you are facing domestic abuse charges, reach out to the criminal defense lawyers at the Lombardo Law Group, LLC, as soon as possible so we can help evaluate your case and build a defense. Call (609) 418-4537 today for a free case review.
Who Decides to File Domestic Abuse Charges in New Jersey?
The local prosecutor makes the final call on whether to move forward with criminal charges. Once your spouse has complained to the police, you will be investigated. The police will gather your spouse's statement and speak to other family members, neighbors, or other witnesses. They will also collect any physical evidence of crimes committed. Ultimately, a prosecutor will review the case and decide if there is enough evidence to support domestic abuse charges.
Whether a prosecutor decides to move forward with charges heavily depends on the evidence available, and your spouse's statement is frequently a key piece of evidence. Other factors can also influence a prosecutor's decision, such as the specific circumstances of the alleged abuse, the criminal history of the alleged abuser, whether there is a restraining order in place against the alleged abuser, among other factors.
Even if your spouse has retracted their allegations, the prosecutor may still decide to charge you, particularly if your spouse seems to be pressured into withdrawing their statement. Our Atlantic City criminal defense attorneys can review your case and help evaluate the likelihood of criminal charges and advise on how you can protect yourself.
What if My Spouse Does Not Want to Support Domestic Abuse Charges in New Jersey?
As stated, your spouse cannot decide to drop domestic abuse charges unilaterally. In civil lawsuits, the person who filed the suit may choose to withdraw the complaint, but this is not the case with criminal charges. Criminal charges are not filed by the plaintiff; the state files them. While your spouse may have started the domestic abuse investigation, their opinions do not determine whether charges are filed. If the victim decides to stop cooperating with police or prosecutors, the prosecutor can still move forward with criminal charges.
Your spouse can speak to police officers to clarify or supplement their original statements. If your spouse would like to add context or additional details to their accusations, they are free to do so. In extreme cases, a spouse may choose to recant their testimony. Without the victim's testimony, a domestic abuse case can become difficult to prove. However, you should never threaten or intimidate a spouse into forcing them to recant their accusations. If investigators see evidence of this, they can move forward with criminal charges, and you can face more severe penalties.
Another option is for your spouse to provide testimony in your favor. If you have reconciled with your spouse, but domestic abuse charges are pending, your spouse's testimony may help your defense. Our Mays Landing criminal defense lawyers can look at the specific facts of your situation and determine the best way to proceed.
Types of Domestic Abuse Charges for Spousal Abuse in New Jersey
If local prosecutors have decided to follow through on criminal charges relating to domestic abuse, there are many different charges at their disposal. N.J.S.A. § 2C:25-19 lists the various acts that constitute domestic violence per New Jersey law. Such acts include assault, kidnapping, harassment, sexual assault, and false imprisonment.
Criminal charges for domestic abuse can encompass any of the crimes listed in that statute, provided that they are inflicted upon someone protected by the domestic abuse act. Spouses, ex-spouses, a person you share a child with, a person who is expecting a child with you, or a person who was in a dating relationship with you are all protected by New Jersey's domestic violence law.
Criminal charges relating to domestic abuse are varied and quite serious. Calling our Linwood, NJ criminal defense attorneys is the first step to evaluating what charges you may face and planning a strong defense.
What Are the Effects of Domestic Abuse Charges Against a Spouse in New Jersey?
Domestic abuse charges can result in steep consequences in your life and can be emotionally devastating. At home, domestic abuse allegations can affect your relationship with your extended family and your children. Your spouse may choose to request a restraining order, which, if granted, can force you out of your home. Having criminal charges on your records can affect your ability to gain housing or a job. In the worse cases, criminal charges can result in years of jail time.
With such harsh consequences on the line, hiring our criminal defense lawyers can greatly help your case. Even if you have reconciled with your spouse, you could still face prosecution by the state. Whether you suspect that charges will be filed, or you have already been arrested, our New Jersey criminal defense lawyers can intervene and start building a defense for you.
Call Our New Jersey Criminal Defense Lawyers if You Face Domestic Abuse Charges
If you are arrested and charged with domestic abuse crimes, the Egg Harbor Township criminal defense attorneys at the Lombardo Law Group, LLC are here to provide a robust defense. Call us for a free case review at (609) 418-4537 to discuss your options.
Practice Areas
Case Results
The Personal Injury Trial attorneys of Lombardo Law Group, LLC have recovered 10s of Millions for accident victims over their careers
Client Testimonials

"Joe is a top-notch attorney who zealously represents his clients with intelligence, compassion and integrity. A great resource and team player, I wholeheartedly recommend Joe Lombardo." – Joseph U.