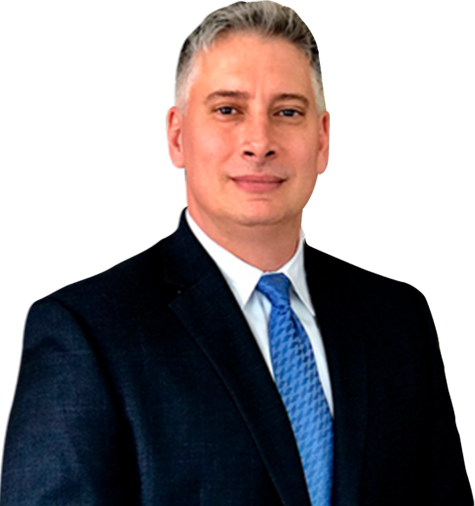 Attorney
Joseph A. Lombardo
Craigslist is to forums what Facebook is to social media: the undisputed king. More than 60 million people from around the world browse through Craigslist every day, so of course, a few of them turn out to be dangerous. But in an unlikely twist to the expected story, Craigslist itself wasn't the fatal factor in this murder case: it was simply a link in a chain of tragic events. A Camden woman was found murdered in Monroe Township after making arrangements to purchase a car via Craigslist. Though the suspects initially pleaded not guilty to the charges, they eventually confessed to burying Fatima Perez alive.
New Jersey Landscapers Being Held on $5 Million Bail
Two men have been arraigned on murder charges following the disappearance and grim rediscovery of Fatima Perez. Perez was 41 years old and had two children at the time of her death. 57-year-old Ramon Ortiz of Pennsauken and 36-year-old Carlos Alicea-Antonetti of Camden pleaded not guilty in response to the charges, and are currently being held on $5 million bail.
The attack was not random: Perez knew her assailants prior to her death. The pair had worked on her Camden home as landscapers in the past, and at what became their final meeting, Perez thought she was simply accepting a ride. She was en route to buy a car from a Craigslist contact, and was carrying $8,000 in cash to make the purchase. Police reports speculate she may have been headed toward Delanco Township. But Perez would never arrive at her destination.
Shortly after entering Alicea-Antonetti's car, Perez began fighting with her landscaper. When Ortiz entered the van, the struggle turned deadly.
A Murder Conviction in New Jersey Can Lead to Life Without Parole
Investigators are reporting that Ortiz and Alicea-Antonetti worked together to physically subdue Perez. Her mouth and eyes were already taped closed as the men dug a shallow grave near the intersection of Tuckahoe Road and Corkery Lane in Monroe Township, New Jersey. Perez was placed into the grave, covered with lime, and abandoned.
An autopsy showed Perez was alive when she was buried, and ultimately died from asphyxiation.
While the two men initially pleaded not guilty, prosecuting attorneys say the suspects eventually admitted to the crime. Alicea-Antonetti was in possession of more than $7,000 at the time he was arrested, and the men told investigators that Perez had been buried alive.
Ortiz recounted the series of events to Camden County Assistant Prosecutor Christine Shah. First, Alicea-Antonetti restrained Perez and placed her in the back of his van before picking up the second man. Shah said, "Ortiz told detectives Ms. Perez asked him to help her."
If the men are convicted, they could be sentenced to life in prison without parole. In New Jersey, first degree crimes may be sentenced with 20 years to life under 2C:43-7.
Contact Our New Jersey Criminal Defense Lawyers Today
If you or a loved one has been charged with an indictable crime, the consequences of a conviction could ruin your life. You need the support and guidance of an experienced criminal defense lawyer who knows how to protect your legal rights. Call the law offices of Joseph Lombardo today at (609) 318-6196, or contact us online to schedule your free consultation.
Practice Areas
Case Results
The Personal Injury Trial attorneys of Lombardo Law Group, LLC have recovered 10s of Millions for accident victims over their careers
Client Testimonials

"Joe is a top-notch attorney who zealously represents his clients with intelligence, compassion and integrity. A great resource and team player, I wholeheartedly recommend Joe Lombardo." – Joseph U.