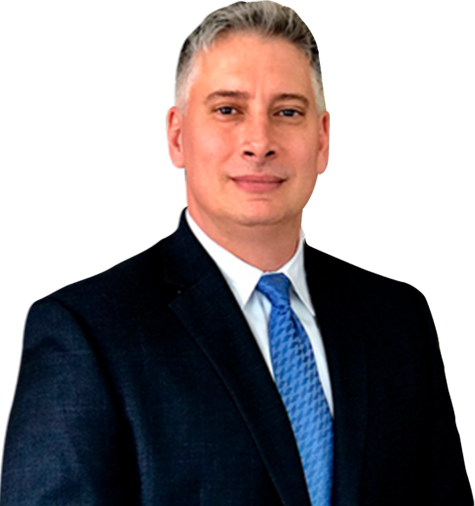 Attorney
Joseph A. Lombardo
Camden suffers from one of the worst reputations in America. There are countless anecdotes about police officers urging drivers to rush through red lights to avoid being attacked, or blatant drug deals happening at gas stations in broad daylight. But there's an even darker aspect of the city's badly-tarnished image: Philadelphia's waterfront neighbor consistently ranks number one for violent crime in America. What's going on in Camden?
Camden NJ Tops the Charts for Crime
At first glance, nothing seems particularly remarkable about Camden, New Jersey. It's appears to be a typical waterfront town — technically a city, with its population of some 77,000 residents. It looks across the Delaware River at Philadelphia, and is home to major household names like Campbell Soup and Rutgers University. But something is wrong with Camden — and has been for years.
Morgan Quitno Press ranks states and cities on broad topics like health, education, and crime. CQ Press publishes material about American government and politics. Between the two, they've compiled a frightening chronology.
2002: 3rd Most Dangerous City in America
2004 and 2005: #1 Most Dangerous City in America
2006 and 2007: 5th Most Dangerous City in America
2008: 2nd Most Dangerous City in America, and the highest crime rate in the country, with over 2,300 murders per 100,000. That's over five times higher than the national rate of about 450 murders per 100,00.
2009: #1 Most Dangerous City in America — again.
2011: Once again, the highest crime rate in America, with a murder rate a horrifying 12 times higher than the national average.
2012: FBI-ranked as #1 for violent crime for all cities with populations over 50,000. That means Camden was even worse than notorious cities like Detroit, Oakland, and Flint. For comparison, nearby Philadelphia — a city of over a million — was only #23.
Underlying Causes for Crime in Camden NJ
One year of high crime might be a freak occurrence. But when you're looking at a decade of crime that is consistent, pervasive, and violent, it has to be a symptom of an underlying disease. That disease, or at least one dimension of it, may be poor leadership — because in addition to Camden's struggles with crime, Philadelphia's neighbor also struggles with political corruption.
In 2010, then-Mayor Milton Milan was convicted of 14 counts of corruption, including money laundering, insurance fraud, and accepting bribes from the Mafia. Worse still, Milan was not the first or even second Camden mayor to be removed from office following a criminal conviction, but the third — in a period of just 20 years. In 1998, Arnold Webster was convicted of fraud, and in 1981, Angelo Errichetti was convicted of bribery.
Industrial decay has also been cited as a continuous trigger for Camden's ongoing problems with violent crime. As once-thriving factories closed, thousands were left jobless, and those who could afford to left the city altogether. The husk that remained — blighted, declining in both population and opportunities for employment — has never fully recovered.
Call Our New Jersey Criminal Defense Lawyers
If you or someone you know is facing violent crime charges, you need an experienced and aggressive criminal defense attorney right away. Contact Lombardo Law today to schedule a consultation.
Practice Areas
Case Results
The Personal Injury Trial attorneys of Lombardo Law Group, LLC have recovered 10s of Millions for accident victims over their careers
Client Testimonials

"Joe is a top-notch attorney who zealously represents his clients with intelligence, compassion and integrity. A great resource and team player, I wholeheartedly recommend Joe Lombardo." – Joseph U.