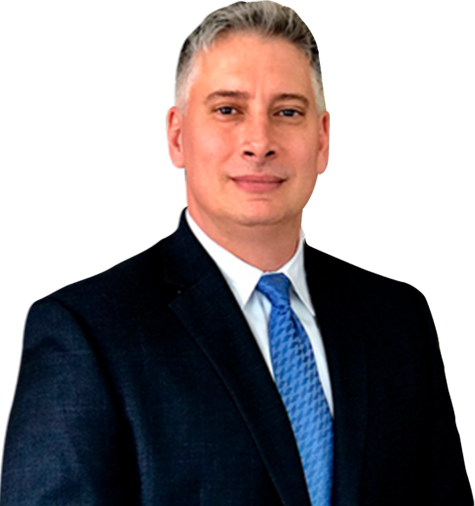 Attorney
Joseph A. Lombardo
Cell phones can be immensely useful and entertaining — sometimes, to a dangerous extent. As cell phone use continues to rise, so do the potential hazards of distracted drivers getting behind the wheel. Effective beginning July of 2014, the state of New Jersey will impose increased fines for drivers talking or texting on mobile devices while driving. What do you need to know about cell phone traffic violations and their penalties in New Jersey?
New Jersey Cell Phone Laws
Each state has its own solution to the problem of distracted driving associated with cell phones. Some states prohibit hand-held devices only, while others impose a blanket ban on all devices, hand-held or not. Other states still have adopted anti-texting regulations.
Currently, under the 39:4-97.3 New Jersey Cell Phone Law:
"The use of a wireless telephone… by an operator of a moving motor vehicle on a public road or highway shall be unlawful except when the telephone is a hands-free wireless telephone or the electronic communication device is used hands-free, provided that its placement does not interfere with the operation of federally required safety equipment and the operator exercises a high degree of caution in the operation of the motor vehicle."
In summation: New Jersey permits cautious, hands-free cell phone use. Hand-held usage is legally permissible only in extreme circumstances, such as to report a:
Biohazard
Dangerous Driver
Fire
Traffic Accident
Road Hazard
It's also important for drivers to understand that in the legal hierarchy, this law takes precedence over local regulations. As stated in 39:4-97.5, "This act supersedes and preempts all ordinances of any county or municipality with regard to the use of a wireless telephone or electronic communication device by an operator of a motor vehicle."
Presently, under 39:4-97.3(d), a driver who violates the law can be fined with up to $100. However, new regulations are coming this summer which will increase the standing fines.
New Fines Effective July 1, 2014
As of July 1, 2014 — just a week away, at the time of this writing — raised fines for "talking or texting on a hand-held wireless communications device" are coming to New Jersey's roadways.
The $100 fine for which was previously mandated under 39:4-97.3(d) will be increased to:
First Offense: $200 minimum
Second Offense: $400 minimum
Third Offense: $600 minimum
The hefty $600 fee isn't the only penalty third time offenders will face. Other consequences will include:
And the potential penalties don't stop there: the points alone can trigger yet another wave of issues for drivers to contend with. In New Jersey, if you accumulate just six points within a span of three years, you will have to pay a surcharge of $150, plus another $25 for each additional point. If you fail to pay your surcharges, your license can be suspended, at which point you will have to pay another $100 to have your driving privileges restored. If you receive 12 points on your record, your license will also be suspended.
In addition to the seemingly endless cycle of fees and suspensions imposed by the state, you may also find that your insurance rates become more expensive.
Contact Our New Jersey Traffic Violation Lawyers Today
As all this information makes clear, what seems like a trivial offense now can rapidly snowball into a chain of unpleasant, annoying, and financially costly penalties. If you have received a ticket or traffic citation and would like to schedule a free and private legal consultation, call New Jersey traffic violation lawyer Joseph Lombardo at (609) 445-4300, or contact us online today.
Practice Areas
Case Results
The Personal Injury Trial attorneys of Lombardo Law Group, LLC have recovered 10s of Millions for accident victims over their careers
Client Testimonials

"Joe is a top-notch attorney who zealously represents his clients with intelligence, compassion and integrity. A great resource and team player, I wholeheartedly recommend Joe Lombardo." – Joseph U.