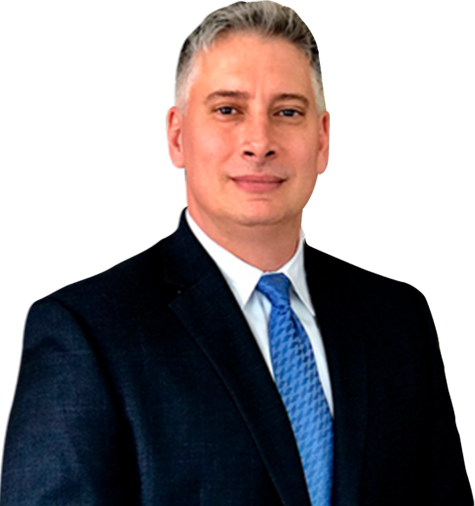 Attorney
Joseph A. Lombardo
So, you've found yourself facing criminal charges stemming from your recent application for a license to purchase, own, or carry a firearm. There is a high likelihood that you are in this situation because of an honest mistake on your application. Still, these charges carry substantial fines as well as potential prison time, so you should take them seriously.
Many people in New Jersey make these mistakes when applying for a gun permit because of confusing language on the forms. You may have failed to indicate certain information because you didn't realize what the questions were asking you. Fortunately, by showing that you made an honest mistake, you may defeat these charges at trial.
If you are going to be in a court room facing allegations about your gun permit application, Lombardo Law Group, LLC wants to help. Our Atlantic City criminal defense attorneys can explain the charges against you and help build your defense to prevent an innocent mistake from snowballing into a criminal conviction. Call us today at (609) 418-4537 to obtain a free case evaluation.
Charges for Lying on a Gun Permit Application in New Jersey
If you find yourself facing allegations of lying on a gun permit allegation, the charges likely stem from one of two state laws: false representation or obstruction. You may face these charges based on answers or information that you provided on any of the following forms:
Permit to purchase a handgun
Permit to carry a handgun
Permit to possess a machine gun
Permit to possess an assault firearm
Firearms purchaser identification card
The two crimes might look similar, but they have several specific differences, particularly with regards to sentencing.
False Representation on a Gun Permit Application
The charge of false representation comes from N.J.S.A. § 2C:39-10. A person who submits information that they know to be false in an application for a firearms permit may be convicted of false representation. This is a third-degree crime which may result in prison time ranging from three to five years and additional fines up to $15,000.
Obstruction for Lying on a Gun Permit Application
The obstruction statute found under N.J.S.A. § 2C:29-1 reads similarly to the false representation statute. Someone who lied in an answer on a question posed by an application for a firearm permit, thereby obstructing the administration of government function, may be found guilty of obstruction for lying on a gun permit application. The charge is a disorderly persons offense that carries a potential sentence of six months of jail time with some additional smaller fines.
Common Mistakes that Lead to Charges for Lying on a Gun Permit Application in New Jersey
When applying for a government permission to purchase, possess, or carry a firearm, a person must provide a number of answers to questions that are critical for consideration of the request. Many of the various forms for different authentications contain the same questions. Just a few of these questions result in the most mistakes that lead to charges.
Two of these questions look very similar, which a common cause of confusion. One question asks the applicant if they have ever been convicted of a disorderly persons offense in New Jersey or another crime in a different state which carried up to six months in jail. Let's call that Question #1. The other question, Question #2, asks if they have ever been convicted of a crime in New Jersey or a criminal offense in another state which carried up to six months in jail that has not been expunged.
The reason why the questions are worded this way is that a disorderly persons offense is different from a crime under New Jersey law. Other states have their own terms for these smaller offenses, which is why the questions use the sentencing guidelines to define what fits into these categories.
Another area of confusion is the sentence length specified in the question. While the question specifically mentions a six-month sentence, it only says that the charge must have carried a potential sentence of up to six months, and not that you yourself were sentenced to six months. For any indictable charge in the State of New Jersey, a sentence can include at least 18 months in jail time. If you were convicted of any offense in another state, you should consider the maximum penalty allowed under the statute to inform your answers to these questions.
To explain what all of this means, let's use an example. Say that you were convicted of simple assault in New Jersey, a disorderly persons offense, and sentenced to one month in jail. The correct way to complete the form would be to respond "yes" to Question #1 and "no" to Question #2.
Defending Against Charges of Lying on a Gun Permit Application in New Jersey
One critical aspect of the two laws mentioned above is that they both involve intent. To put it clearly, you can only be convicted if the government is able to convince the court that you knew you were lying when you submitted the application. Therefore, you do have the ability to argue in court that you simply made a mistake when filling out the application.
However, these proceedings can be costly, time-consuming, and may lead to difficulties in securing future firearm licensing, so you will want to be sure that you are answering the questions correctly the first time. This is the only way to ensure that you avoid charges for lying on your gun permit application. If you have questions about pending charges against you or how to disclose your prior convictions to avoid charges when applying, be sure to seek out the counsel of an experienced Camden County criminal defense lawyer.
Joseph Lombardo Can Help You Defend Against False Gun Permit Application Charges in New Jersey
At Lombardo Law Group, LLC, our Linwood, NJ criminal defense lawyers know what it takes to help you against serious government allegations. To find out more about our services, call our offices today at (609) 418-4537.
Practice Areas
Case Results
The Personal Injury Trial attorneys of Lombardo Law Group, LLC have recovered 10s of Millions for accident victims over their careers
Client Testimonials

"Joe is a top-notch attorney who zealously represents his clients with intelligence, compassion and integrity. A great resource and team player, I wholeheartedly recommend Joe Lombardo." – Joseph U.