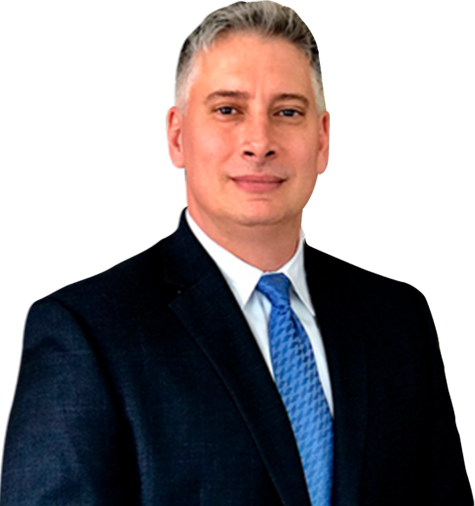 Attorney
Joseph A. Lombardo
Many people have asked what happens if I miss my court date? In New Jersey like every state in the United States failing to appear in court when you are required to is a very serious matter and one that you should not take lightly. However, while being summoned to court is something you should never skip, there are reasons and excuses why a person may not be able to appear in court.
When Is a Court Appearance Required in New Jersey?
Not every interaction with the law requires that you go to court. There are certain criminal matters where it is always required that you go to court. Some of these criminal charges that require that you appear in court include assault, shoplifting, harassment, and drug charges. Additionally, certain traffic matters require that you show up to court. If you receive a traffic ticket with the box marked "court appearance required", then you must appear in court at the time and place that is indicated on the ticket. In traffic cases when the court appearance required box is marked you are required to appear in court even if you wish to plead guilty.
What happens if I miss a court date in New Jersey?
Missing a court appears is potentially a very serious offense and one that can have serious ramifications. If you miss a required court appearance you may be charged with bail jumping or failure to appear, depending on the reason why you are required to appear in court. Bail jumping can be found in the New Jersey Statutory Code at § 2C:29-7. Bail jumping is when:
A person set at liberty by court order, with or without bail, or who has been issued a summons, upon condition that he will subsequently appear at a specified time and place in connection with any offense or any violation of law punishable by a period of incarceration, commits an offense if, without lawful excuse, he fails to appear at that time and place.
Bail jumping can be charged as either a third, fourth, or disorderly persons offense.
Bail jumping can be a third-degree crime where the required appearance was to answer to a charge of a crime of the third degree or greater, or for disposition of any such charge and the actor took flight or went into hiding to avoid apprehension, trial or punishment.
Bail jumping can be charged as a fourth-degree crime where the required appearance was otherwise to answer to a charge of crime or for disposition of such charge
Disorderly persons or petty disorderly persons when the required appearance was to answer a charge of such an offense or for disposition of any such charge.
Because missing court can be considered any of the above crimes, it is important that a person understand that they if they are charged with bail-jumping that they may incur a criminal record that can negatively impact their life.
Are there any Defenses to Missing a Court Date?
Many people assume that the judicial process is completely unforgiving and that if you miss a court date for any reason then you will automatically be considered some form of an outlaw. However, that is not the case. There are valid reasons why a person might miss a court date and that the court will accept as a reason for you failing to appear.
In the context of Bail jumping, it is an affirmative defense for a person who has failed to appear in court to prove, by a preponderance of the evidence that they did not knowingly fail to appear in court. However, you may also have a lawful excuse for not appearing in court.
A lawful excuse is one that is warranted, authorized or sanctioned by the law, and that is not contrary to or forbidden by law. An example of a lawful excuse would be confinement to a hospital or institution, preventing a defendant from appearing when required at a specific time and place.
While it is never a good idea to miss a court appearance, there are reasons why you may be unable to appear. In the event that you know that you will miss a court appearance because you are confined to a hospital, you should contact the court clerk or a criminal attorney who will be able to alert the court before the date of your appearance.
What Are the Possible Penalties for Missing a Court Appearance in NJ?
As noted above, missing a court appearance is a serious event and you should never willingly miss a required court appearance.
Under Rule 1:2-4, which provides, in pertinent part: 1:2-4. Sanctions: Failure to Appear; Motions and Briefs
Failure to Appear. If without just excuse or because of failure to give reasonable attention to the matter, no appearance is made on behalf of a party on the call of a calendar, on the return of a motion, at a pretrial conference, settlement conference, or any other proceeding scheduled by the court, or on the day of trial, or if an application is made for an adjournment, the court may order any one or more of the following: (a) the payment by the delinquent attorney or party or by the party applying for the adjournment of costs, in such amount as the court shall fix, to the Clerk of the Court made payable to "Treasurer, State of New Jersey," or to the adverse party; (b) the payment by the delinquent attorney or party or the party applying for the adjournment of the reasonable expenses, including attorney's fees, to the aggrieved party; (c) the dismissal of the complaint, cross-claim, counterclaim or motion, or the striking of the answer and the entry of judgment by default, or the granting of the motion; or (d) such other action as it deems appropriate.
If you do miss a court appearance you may be penalized in the following ways:
Fines – The judge must follow the law in deciding the amount of any fine imposed. Sometimes there are minimum penalties and mandatory assessments that must be imposed by law. Fines are generally expected to be paid at the time they are imposed. The judge may allow the fine to be paid in installments if the judge is satisfied that payment cannot be made in full.
Direct contempt – A judge has the discretion to impose sanctions on those who fail to appear or violate court orders. Judges should exercise such discretion in light of the most appropriate sanction for the conduct at issue.
Attorney's fees – the judge may decide that as a result of your failure to appear that you should pay for the attorney's fees of the other party.
Additionally, under the language of the statute, the judge has considerable autonomy to impose sanctions against a person who has failed to appear in court.
Contact an Atlantic City NJ Criminal Lawyer Joseph Lombardo Today
If you have missed a court date and now need legal representation, call the law offices of Joseph Lombardo at (609) 318-6196 to speak with an Atlantic City criminal defense attorney about your legal options. Our phone lines are staffed around the clock, and we are even available to make holding or jail cell visits in the event of an emergency. Your first consultation is free, and all consultations are 100% confidential, so call today.
Practice Areas
Case Results
The Personal Injury Trial attorneys of Lombardo Law Group, LLC have recovered 10s of Millions for accident victims over their careers
Client Testimonials

"Joe is a top-notch attorney who zealously represents his clients with intelligence, compassion and integrity. A great resource and team player, I wholeheartedly recommend Joe Lombardo." – Joseph U.