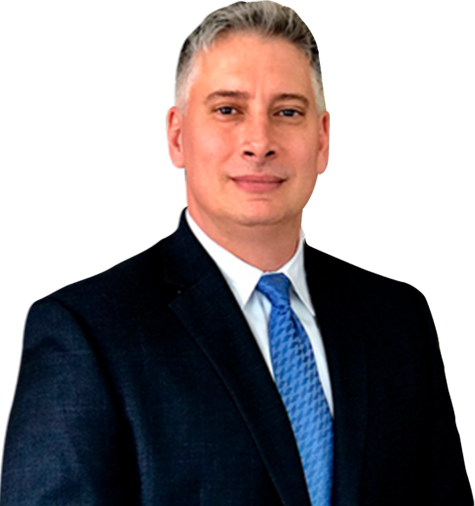 Attorney
Joseph A. Lombardo
Eugenio Morales was shot by police last Wednesday after allegedly attacking a Vineland woman with a machete, evading police for two days, and then swinging a box cutter at a Buena Vista police officer. Morales was transported to Cooper University Hospital in Camden where he is expected to survive. He faces criminal charges of attempted murder, weapons charges, resisting arrest, among other charges. His alleged victim, his wife, is still in critical condition with face, neck, and arm wounds.
Morales was shot by one of only ten officers employed by the Buena Borough police dept.
The event shook the areas of Vineland and Buena Vista, where Morales was eventually apprehended. Vineland police had blocked off the 400 block of 6th Stree, near Almond, during the event. They had been called to the neighborhood on reports of an assault-in-progress. When police arrived, Morales attempted to flee, leaving his badly wounded wife behind. Morales led police on a five hour car and man chase into Atlantic County while he evaded capture. Law enforcement agents tracked Morales Thursday and into Friday, focusing their focus on the Buena Vista area because Morales had left his abandoned his black SUV in the area of Jackson Road. Local, State, and Federal agencies brought in helicopters and K-9 units to assist in the search for Morales. Apparently, police simply spotted Morales walking near Weymouth Road and Route 54 at 6 PM on Friday, a full two days after they were called to the assault in Vineland. Two officers then confronted him. It was at this point that Morales allegedly pulled a box cutter and pointed it at police. One of the officers then drew his gun and fired on Morales. Neither officer was hurt in the incident. The officer who shot Morales is one of only 10 police officers employed by the Buena Borough police department.
A history or resisting arrest
It was reported after the incident that Morales had a lengthy criminal background and had been jailed at least twice for criminal charges of drug possession and assault. There were also reports that this was not the first time Euginio Morales had been shot by police. There was a report involving a police officer in 2002 following an incident where Morales hid behind a couch when confronted by a parole officer and claimed to the officer that he had a gun. At that time, Morales was on parole for making terroristic threats. When five parole officers came to find him in regards to a warrant for a failure to report, they found him hiding behind the couch. After Morales made claims of having a gun, one of the parole officers fired on him. No gun was ever found at the scene of that incident. In relation that incident, Morales was charged with another count of making terroristic threats and resisting arrest.
What do you think? Do you think more efforts should be made to monitor or rehabilitate individuals with a history of assault and evading arrest? Let us know what you think in the comments.
Contact us
If you have been arrested and charged with making terroristic threats or resisting arrest, contact Lombardo Law Group, LLC today. Joseph Lombardo has been representing individuals arrested and charged with crimes in Vineland, Buena Vista, and every township in South Jersey since 1993. A former Municpal Prosecutor, Mr. Lombardo will personally meet with you in a complimentary initial consultation to assess your case, explain your options, and prepare your case.
Practice Areas
Case Results
The Personal Injury Trial attorneys of Lombardo Law Group, LLC have recovered 10s of Millions for accident victims over their careers
Client Testimonials

"Joe is a top-notch attorney who zealously represents his clients with intelligence, compassion and integrity. A great resource and team player, I wholeheartedly recommend Joe Lombardo." – Joseph U.