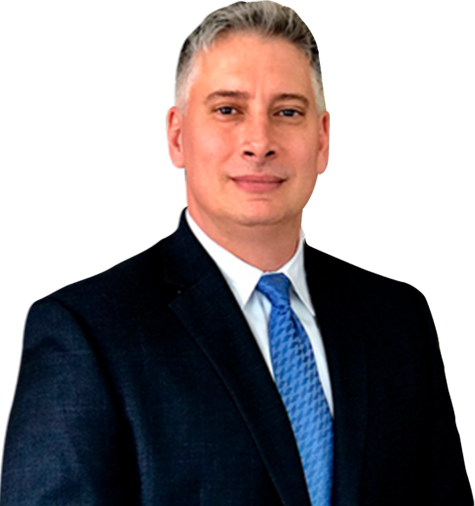 Attorney
Joseph A. Lombardo
Gun control is one of the nation's most contentious issues. Some feel that gun ownership is a safety measure and basic right, while others feel that guns only lead to violence and must be regulated more tightly. Today, the U.S. Supreme Court will decide whether to hear the full case of New Jersey man John Drake, who has filed a lawsuit challenging New Jersey's current handgun laws. Would loosened handgun regulations have a positive effect on the Garden State, or would relaxed regulation simply lead to a spike in weapons crimes? Our criminal defense lawyers in New Jersey are monitoring this developing situation closely.
Justifiable Need for Justifiable Need?
You can get a permit to carry a handgun in New Jersey — but first, you need to meet the state's "justifiable need" requirement. This requirement mandates that all New Jersey residents who wish to carry a handgun must be able to show an "urgent necessity for self-protection." In 2013, the law was challenged by New Jersey residents arguing a violation of Constitutional rights, but was upheld by a three-judge panel at the U.S. Court of Appeals in Philadelphia. At the time, the panel ruled "The justifiable need standard is a longstanding regulation that enjoys presumptive constitutionality," disappointing gun enthusiasts across the state.
But this week, the issue of justifiable need in New Jersey will be revisited once more.
This time around, John Drake of Sussex County is filing a lawsuit to challenge the state's standing justifiable need requirement. Drake has drawn official support from the NRA, as well as representatives from 19 states who are dissatisfied with present restrictions on Second Amendment rights. But the Supreme Court has yet to decide whether to even take the case, let alone make a ruling.
"If the Supreme Court decides to take the case," says Drake, "it could clarify the right to carry issue for the entire nation, and New Jersey would become ground zero for the gun-rights movement…"
"Inherent Danger" or Safety Precaution?
While the matter is far from settled, Drake's supporters are hopeful the suit will gain traction. According to David Lehman, who provides general counsel for the NRA, "With the split among the Courts of Appeal continuing to develop, we hope the Supreme Court will make clear what the American people already know — that the Second Amendment allows a law-abiding citizen to carry a concealed firearm in public for self-defense."
Supporters of the current laws are not so sure. New Jersey Attorney General John J. Hoffman calls the standing legislation "a careful grid of regulatory provisions," and fears a relaxed version of the "grid" would lead to an increase in violent crime. "New Jersey's Legislature, long ago, made the predictive judgment that widespread carrying of handguns in public would not be consistent with public safety," Hoffman argues, "because of the inherent danger it poses."
Time and time again, the danger factor is indeed the focal point of the great American gun debate. The conflict stems from disagreement as to where that danger comes from. John Drake, who runs an ATM business and sometimes carries large amounts of cash as a result, feels unarmed citizens are rendered helpless against criminals by regulations which penalize law-abiding citizens. But Hoffman and supporters would posit that an increase in guns merely leads to an increase in shootings and accidents.
David Jensen, an attorney for Drake, is "optimistic" that the Supreme Court will decide to take the case.
If you have been charged with committing a gun crime in New Jersey, call the law offices of Joseph Lombardo at (609) 318-6196, or contact us online today.
Practice Areas
Case Results
The Personal Injury Trial attorneys of Lombardo Law Group, LLC have recovered 10s of Millions for accident victims over their careers
Client Testimonials

"Joe is a top-notch attorney who zealously represents his clients with intelligence, compassion and integrity. A great resource and team player, I wholeheartedly recommend Joe Lombardo." – Joseph U.