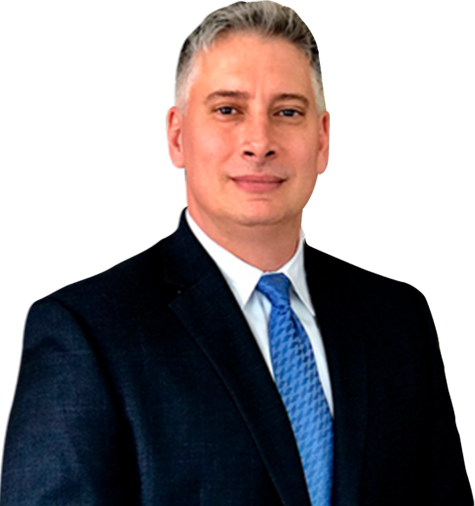 Attorney
Joseph A. Lombardo
This isn't the first time we've written about New Jersey's ongoing red light camera fiasco. Between the felony bribery charges leveled at Redflex upper management in Chicago, a fired whistleblower's allegations that Redflex bribed officials in no fewer than 13 states (including, you guessed it, New Jersey), and the dismissal of a whopping 17,000 traffic tickets from American Traffic Solutions, the cameras are somewhat less than popular. Their poor reputation doesn't look like it will improve anytime soon, since even more evidence against the cameras has recently come to light.

Man Receives Ticket — Despite Total Lack of Camera Evidence
As an avid and cautious motorcyclist who describes running lights as a "serious offense," Rob Gawley is the last person who would deliberately speed through a red light. Yet that's precisely what he was ticketed for — even thought the Redflex camera that "captured" the incident did nothing of the sort.
Earlier this month, Gawley was unpleasantly surprised to receive a ticket alleging he'd sped through a red light while navigating a right turn near Newark Liberty International on July 30. Unconvinced, Gawley decided to do some research of his own. He tracked down the tape that would have captured his offense — only to find that the camera inexplicably lost function at the crucial moment. The footage which supposedly caught him red-handed, so to speak, was missing.
Dissatisfied with the non-existent footage, Gawley started reaching out for answers. Some of his leads proved more helpful than others. Assemblyman Declan O'Scanlon (R-Monmouth), who has been a vocal critic of the cameras from the beginning, was inclined to side with Gawley, stating, "There's no question that there is a huge gap in the evidence against this guy. In fact, there is no evidence against this guy because that part of the video is completely missing."
Gawley made a similar assessment. In his words, "I immediately noticed the video 'skipped' at exactly the spot the alleged violation occurred. The video jumped forward, or skipped, as I approached the traffic stop bar in the road. The camera or computer had a malfunction of some sort, cutting out approximately 10 feet of road travel."
But not everyone who reviewed the tape saw it in the same light. Assemblyman John Wisniewski — a prominent supporter of red light cameras, who accepted over $2,000 in campaign donations from Redflex from 2007 to 2010 — disagreed with Gawley and O'Scanlon through a statement issued by chief of staff Tim O'Donnell. Karin Mueller, a journalist investigating Gawley's story, received a statement from O'Donnell reading, "Police Departments are required to review each infraction recorded by a red light camera before issuing any summons. Any questions about the judgment used in issuing a summons should be directed to the police department making the determination. If someone is dissatisfied with a department's response, as with any summons, the individual always has the right to challenge the summons in court."
Red Light Cameras Expected to Be Discontinued in New Jersey on December 17, 2014
With such a troubled and controversial history, many New Jerseyans would probably agree that it's time for the cameras to be permanently banned. Fortunately, they should get their wish just in time for the holidays. Unless the original statute is renewed, the cameras are currently scheduled to be discontinued as of December 17, 2014. Even Assemblyman Wisniewski seems to concede the era of the cameras is at an end. "It seems to be, at least at this point in time," he says, "an exercise in futility to try to move the legislation forward."
Not only is this fortunate from a financial standpoint — more importantly, removing the cameras could even help save lives. While supporters of the cameras are often quick to point to a Department of Transportation report which found that camera-equipped intersections saw a decrease in accidents over a two-year period, opponents argue back that the study is misleading, because intersections without cameras also saw a similar decline.
Furthermore, additional studies have found that the presence of cameras actually increases the likelihood of motorists getting into accidents. Seven states have even gone so far as specifically prohibiting their use due to safety concerns. Pending some completely unexpected development, New Jersey should be joining them soon.
Nonetheless, even if the camera program is dismantled on the 17th as projected, that still leaves residents with nearly two months more to endure. If you've received a traffic ticket due to a red light camera — or if you've simply been issued a ticket through traditional means — it's important to fight the allegations. Contrary to the popular misconception that tickets are harmless or insignificant, they can actually add points to your license, result in steep fines, and even lead to a suspension of your driver's license. If you've been charged with a more serious misdemeanor or felony traffic offense, such as hit and run or DWI, fighting the allegations is even more urgent.
To arrange for a private legal consultation at no charge, call New Jersey traffic ticket lawyer Joseph Lombardo at (609) 445-4300, or contact Lombardo Law online.
Practice Areas
Case Results
The Personal Injury Trial attorneys of Lombardo Law Group, LLC have recovered 10s of Millions for accident victims over their careers
Client Testimonials

"Joe is a top-notch attorney who zealously represents his clients with intelligence, compassion and integrity. A great resource and team player, I wholeheartedly recommend Joe Lombardo." – Joseph U.