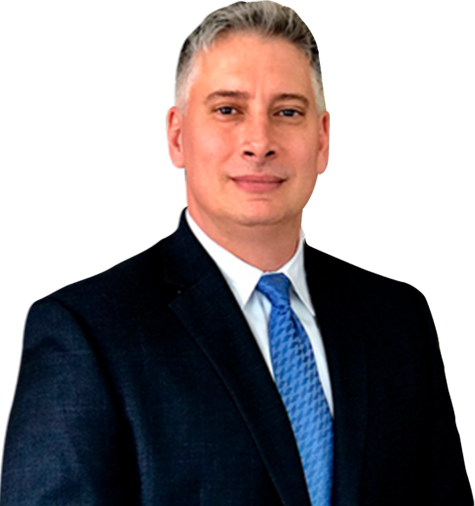 Attorney
Joseph A. Lombardo
Spring is here, which means more motorcycle accidents and serious injuries. It's a sad fact, but it's true. When the weather warms up, motorists need to prepare themselves to share the road with motorcycles, but many choose to ignore them until it's literally too late. Think it's all the motorcyclists' fault? Here are number of ways we can all reduce our motorcycle accident risk without sacrificing our mutual right to the road.
Proper Left-Hand Turns
Turning in front of a passenger vehicle might lead to injuries, but the lion's share of the problem in a t-bone style crash is property damage. That's not true with a motorcycle. A rider colliding with a vehicle making a turn through its path doesn't remain on the bike, and instead flies airborne. Landing on concrete at even low speed can and does cause lethal damage to any motorcyclist. Allow more time to make left-hand turns, and pay attention to oncoming traffic. If you take another driver's right of way, the ensuing crash is probably your fault in the majority.
Maintaining Safe Following Distances
Running into the back of a four-door sedan might lead to a fender bender, but a motorcyclist could end up with serious to fatal crush injuries. Maintaining a safe following distance is key to reducing rear-end collisions and saving lives. Do not under any circumstances tailgate the driver in front of you. Here's a tip: pick a point along the road when you're driving. Once the car in front of you passes that object, start counting. If you get to at least the number four you pass that object, you're at a relatively safe distance for stopping. Any closer and you're risking a crash.
Quit the Distracted Driving!
Distracted driving – playing with a cell phone, eating, trying to read – while behind the wheel causes more than 3,000 deaths and hundreds of thousands of injuries every year, according to the National Highway Traffic Safety Administration. Any action that takes your eyes off the road reduces the amount of focus you can place on objects approaching your vehicle. Remain actively engaged with driving at all times to avoid a potential accident that could land you and a motorcyclist in the hospital.
Use Those Turn Signals
Failure to signal when making a turn or changing lanes is a violation of the vehicle code in any state, including New Jersey. A motorcyclist traveling in the lane next you doesn't know you're about to change lanes – and cut them off – unless you use that turn signal to inform them. A rider trying to perform a quick stop to avoid hitting your vehicle is in danger of losing control and crashing. Don't put them in harm's way just to save a few seconds of your time.
If you've been injured in an accident, you may have rights to compensation for your losses. Contact our firm immediately for a free consultation to discuss your legal options to money damages. Don't allow a reckless driver to get away with injuring you and avoiding accountability.
Practice Areas
Case Results
The Personal Injury Trial attorneys of Lombardo Law Group, LLC have recovered 10s of Millions for accident victims over their careers
Client Testimonials

"Joe is a top-notch attorney who zealously represents his clients with intelligence, compassion and integrity. A great resource and team player, I wholeheartedly recommend Joe Lombardo." – Joseph U.