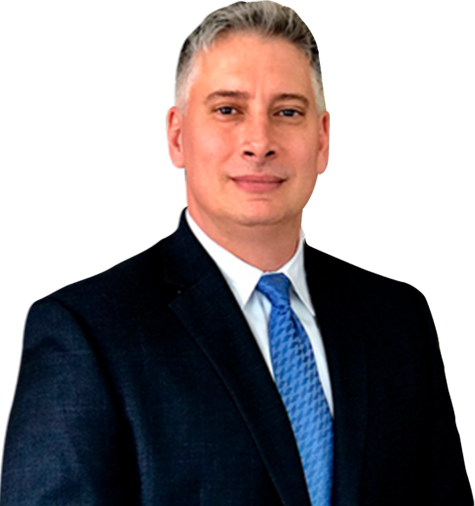 Attorney
Joseph A. Lombardo
Does the Criminal Justice System Trap Young New Jerseyans in Unemployment?
There is currently a State Bill making its way through the legislature that would make it illegal for employers to ask job applicants about past arrests or convictions. Bill S1484 would make make it explicitly illegal for companies with 15 or more employees to ask that question or conduct a criminal background check until after they have made them an employment.
But this as several other "ban the box" type of legislative measures have been birthed and died over the last several years. As of now, we are in the same position we have always been.
On a National level, a recent study cited by TheNation.com stated that only 17% of whites with a criminal background received callbacks after an interview (vs. 34% who didn't have criminal records) and 5% of blacks with criminal records (vs. 14% without criminal records). The same article stated that 92% of employers ran background checks.
The criminal justice system is supposed to protect and serve the people of the State of New Jersey. However in many instances the system is having unintended and undesired consequences as young New Jerseyans find themselves trapped in a cycle of unemployment and poverty due to convictions under outdated laws. Social norms have changed not only in New Jersey, but throughout the United Sates as a majority of Americans now support the legalization of marijuana. And yet, our the laws have not changed and all too often New Jersey teens and young adults are being swept into the criminal justice system by draconian drug laws and overzealous police. These young people then pay their debt to society by serving jail time, completing education programs or paying fines — and yet the punishment continues. How so?
It is on their permanent record.
Perhaps you remember that old saw used by school teachers and principals to keep students in line. Children would fret that their minor 8th grade indiscretions would prevent them from going to college and getting a good job. Of course, few school districts or college admittance offices are quite so Kafkaesque and most students would go on to college. Expect once there the permanent record trap would rear its ugly head once again. Expect this time it's your permanent criminal record and the consequences are real. One night out that ended in a public intoxication arrest or a conviction for a single joint could haunt you forever by appearing on your criminal record each and every time a prospective employer pulled it.
This is how many promising young people end up perpetually unemployed, disengaged from society and perhaps part of the story why national labor participation rates are at, or near, historical lows.
What Can You Do?
Depending on the number and type of offenses, it may be possible to expunge your record. New Jersey law allows for a limited right to expungement for those with one or few convictions. Additionally, the law permits for the removal of the arrest record if the arrest did not result in a conviction. If there are no charges against you currently pending or open and you can certify that you have not been granted an expungement of an indictable offense in any state, you may be eligible to have your record wiped clean for most employment purposes.
Are You Eligible to Expunge Your Conviction in New Jersey?
Depending on whether you are seeking to expunge an indictable offense or disorderly person offense, the requirements vary. If you have been indicted for a single offense, you generally are able to expunge the offense provided that you have not been convicted of two or more disorderly person offenses. If you have been convicted of two or more indictable offenses, expungement of your criminal record is typically not available. While previously it was required to wait at least 10 years from the latest occurring of the conviction date, payment of fine, release from jail, or completion of parole or probations; this is no longer a hard time limit. Under certain circumstances indictable offenses may be expunged even though less than 10 years have elapsed. One such circumstance is that a person aged 21 or younger convicted of drug or marijuana possession may be eligible for expungement just 1 year after the conviction provided one of the following is true:
The conviction was for simple possession.
The total amount of marijuana sold, distributed or possessed with intent to distribute was 25 grams or less.
The total amount of hashish sold, distributed or possessed with intent to distribute was 5 grams or less.
Disorderly person offenses can likewise generally be discharged. For disorderly person offenses the waiting period is five years after the latest occurring of the following events:
date of conviction
payment of fine
release from jail
completion of parole
completion of probation
If you have waited the requisite time period and have three or less disorderly person convictions, you record is likely to be expunged. However if you have four or more disorderly persons convictions, you are not eligible for expungement in New Jersey.
How Do You Expunge an Arrest Record in New Jersey?
One of the most common mistaken beliefs regarding the criminal justice system is people think that if they were arrested but not convicted, their record is clean. Unfortunately this is not the case and this mistaken belief has negatively impacted thousands of lives. A record of the arrest will appear on your criminal record and be viewable by potential employers unless you take action. Generally speaking, those arrested but not convicted are eligible for expungement of the arrest at any time.
What if You Have Out-of-State Issues with the Law?
Out of state arrests and convictions can complicate and even prevent the expungement of offenses in New Jersey because they are counted In general when assessing the severity of an out-of-state offense, the court will compare it to the elements of the charge in New Jersey. Finally, New Jersey Courts are without jurisdiction to expunge criminal records from other states.
What's the First Step to Getting a Record Expunged in New Jersey?
While it is certainly possible to expunge your record on your own, the experienced hand of a New Jersey criminal defense attorney can expedite the process, prevent common errors and guide you through any potential in-person hearings. Getting it right the first time is especially important since errors are punished rather harshly. If you miss required steps or make mistakes, your petition is likely to be denied and you will have to start the process from the beginning. When bills are mounting due unemployment or underemployment caused by your arrest record, every day counts.
Rely on Legal Experience to Get Your Life Back on Track
If you have been arrested or convicted of a crime in New Jersey, you don't have to work under the table or accept menial positions forever. Call the Law Offices of Joseph Lombardo at (609) 318-6196 or contact us online today.
Practice Areas
Case Results
The Personal Injury Trial attorneys of Lombardo Law Group, LLC have recovered 10s of Millions for accident victims over their careers
Client Testimonials

"Joe is a top-notch attorney who zealously represents his clients with intelligence, compassion and integrity. A great resource and team player, I wholeheartedly recommend Joe Lombardo." – Joseph U.