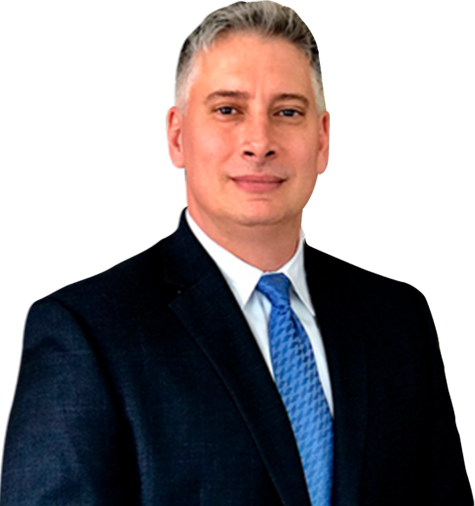 Attorney
Joseph A. Lombardo
Capital punishment is a sensitive, controversial, and hotly-debated topic in America. But whatever your personal stance on the matter may be, one fact remains objectively true: the death penalty vanished from New Jersey in 2007. That year, then-Governor Jon Corzine abolished capital punishment in the Garden State, with Senate Bill 171 substituting the former death penalty with a sentence of life without parole. Since then, other states have followed suit, including Maryland, Connecticut, and Illinois. But now, some voices are calling for New Jersey to revert back to its old laws. In the aftermath of Jersey City Officer Melvin Santiago's tragic shooting death, Assemblyman Ronald Dancer (R-Jackson) is pushing New Jersey to bring capital punishment for "cop killers" back to the table.
23-Year-Old Officer Gunned Down in Police Cruiser, Comments Spark Outrage
On the 13th of July, Jersey City police officer Melvin Santiago was shot and killed as he sat with his partner in a police cruiser outside of a Walgreens. He was a rookie cop, new on the force, responding to a call that the pharmacy was being robbed.
The shooter, Lawrence Campbell, was immediately gunned down by Santiago's partner, who escaped the incident without serious harm. But for Santiago, it was already too late. He was 23 years old when he died.
Campbell, too, lost his life at a young age: he was just 27 years old. And, just as Santiago is being mourned by his community, so too is Campbell. One mourner in particular — Campbell's widow, Angelique — incited outrage and controversy after remarking, "He should have taken more with him. If they were going to stand over my husband and shoot him like a f***ing dog, he should have taken all those m*********ers out."
The comment triggered scathing criticism from none other than Jersey City Mayor Steven Fulop, who called her words "ignorant" and "disgusting."
"I Just Think There Needs to Be a Deterrent, and That Deterrent is the Death Penalty"
Campbell and Santiago came from completely "opposite sides of the tracks." In life, Santiago was an officer, while Campbell was allegedly affiliated with the notorious Bloods gang and had already accumulated a rap sheet including homicide and drug charges. He reportedly waited for officers to arrive on the scene after the robbery was reported, and took the opportunity to shoot whoever responded. That turned out to be Melvin Santiago.
"Melvin was the best kid," says Santiago's stepfather, Alex McBride. "He never did no harm to nobody. And he was full of life."
"Melvin was an officer who represented everything one would want to see in a police officer," says Mayor Fulop. "I know the entire city's thoughts and prayers are with the Santiago family during this difficult time and we mourn together."
But Santiago's death has triggered even more than an outpouring of anger and tears — it's also revitalized Assemblyman Ron Dancer's years-long push for reinstating the death penalty in New Jersey. Dating back to 2011, Dancer has been a strong proponent of renewed capital punishment for people convicted of killing police officers. Supported by co-sponsors Assemblyman Parker Space and Assemblywoman Alison McHose, Bill 2429 says in its synopsis, simply, "Restores the death penalty for certain murders."
Those "certain murders" would be the murders of police officers like Melvin Santiago. Assemblyman Dancer feels that if the death penalty had been "on the table" as a deterrent on July 13th, perhaps the shooting never would have happened in the first place.
"These criminals," says Dancer, "can have life in prison with health care, with three meals a day, with all the activities, recreational and social. I just think there needs to be a deterrent, and that deterrent is the death penalty."
Dancer adds, "We will have no order in this state if our law enforcement officers are murdered and there's not a price to pay. These men and women who are putting their lives on the line for us deserve to have us protect them."
In addition to bringing back capital punishment for "cop killers," Dancer's bill also seeks reinstatement for people convicted of murdering children, and for murders which are classified as terrorism.
Currently, the laws in New Jersey related to penalization for murder can be found under 2C:11-2 (criminal homicide). Under 2C:11-2, "A person is guilty of criminal homicide if he purposely, knowingly, [or] recklessly… causes the death of another human being," while the offense itself encompasses "murder, manslaughter or death by auto."
Under 2C:11-3 (murder), "If the victim was a law enforcement officer and was murdered while performing his official duties or was murdered because of his status as a law enforcement officer, the person convicted of that murder shall be sentenced… to a term of life imprisonment, during which the person shall not be eligible for parole."
Not only is the murder of law enforcement officers penalized harshly — so is assault. Under 2C:12-1 (assault), "A person is guilty of aggravated assault if he… commits a simple assault upon any law enforcement officer acting in the performance of his duties while in uniform or exhibiting evidence of his authority or because of his status as a law enforcement officer." Aggravated assault against a police officer is a third degree crime, and can be penalized with up to five years in prison and a hefty fine of up to $15,000.
Contact Our New Jersey Criminal Defense Lawyers
If you have been charged with simple assault or assaulting a police officer, you could be facing extremely serious penalties. You need to speak with an experienced criminal defense attorney as soon as you possibly can. To schedule your free and confidential legal consultation, call the law offices of New Jersey assault lawyer Joseph Lombardo at (609) 318-6196, or contact us online today.
Practice Areas
Case Results
The Personal Injury Trial attorneys of Lombardo Law Group, LLC have recovered 10s of Millions for accident victims over their careers
Client Testimonials

"Joe is a top-notch attorney who zealously represents his clients with intelligence, compassion and integrity. A great resource and team player, I wholeheartedly recommend Joe Lombardo." – Joseph U.