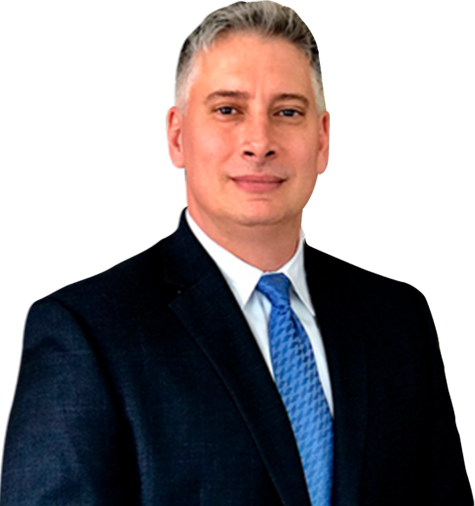 Attorney
Joseph A. Lombardo
An article over the weekend stated that AtlantiCare Regional Medical Center has reported an increase in the number of patients seeking emergency medical attention for ocean-related injuries this year. The statement is only in reference to the number (which has reportedly doubled to 24) of patients seen at their Atlantic City location. Although there are many injuries, including broken limbs, water inhalation, and head and limb injuries, that are the most common ocean injuries, spinal cord injuries are what they are seeing most. Also stated was the fact that they saw eight trauma patients seeking immediate care for spinal cord injuries during the last week of July alone – six involving surfing accidents and two involving watercraft accidents.

So why all the injuries this year?
Beach patrols at the beaches in South Jersey have suggested a number of reasons for the increase – although record crowds as a result of higher temperatures seems to be the most likely. As more beachgoers crowd beaches, more accidents and collisions occur, not to mention more bodies that lifeguards have to keep a watchful eye on. Another interesting theory is that the wave breaks have changed to become more intense this year following measures to replenish the area's beaches of sand and beach real estate.
Another interesting point is that the data might be skewed this year. Many townships report an incident as an 'injury' if a swimmer is put on a stretcher and taken away in an ambulance. However, many municipalities report increased preventative training in which precautionary measures of stabilizing a swimmer with a stretcher and ambulance is used much more often than in years past.
How to combat the trend
Townships along the South Jersey shore are beginning to take preventative measures. Ventor Beach Patrol Captain Bill Howarth was quoted as saying:
"When the break is really bad, we make sure we get the little kids out, the 3- to 6-year-olds, plus the older group. People that are 70 years old and don't have really good balance to begin with, a shore break can really whack you."
While that sounds like a good preventative measure, I certainly would not want to be the lifeguard calling in the more senior swimmers. Other tactics include instructing swimmers to swim in more calm areas of the shore and to limit the area that swimmers can enter. However, this may not help surfers who often have to swim out fairly far to catch a wave and are usually surfing in either high or low tide both of which often occur outside of the hours which the lifeguard are on duty.
Widespread public data is not readily available
Many beachside municipalities do not make their injury or response to injury data available to the public. Of the several Townships cited in the article, when reached for comment, many had reported record years in terms of head, neck, and spinal injuries. One other thought might be that only those citing an increase in injury rates are the ones reporting an increase in the number of accidents.
Not all beaches are reporting an increase in injuries reported
Long Beach Township for instance has recorded nine back and neck injuries this year. Their average, according to a quote from their Beach Supervisor, is 8.8 for the entire year. However, the article states that Ventnor Beach has had only one neck injury reported this entire year. Cape May also reported a decrease in the number of accidents reported this year. Cape May officials actually credit the public reporting of injury data and the awareness that comes along with it as a factor in this year's decrease.
Another factor for Cape May's decrease – education about the dangers following a year in which they replenish the beaches. After similar projects caused an increase in accidents reported at other beaches, Cape May began an initiative to educate the swimmers, surfers, and the public about how to deal with changing swells that accompany beach replenishment. According to Cape May Beach Patrol Lieutenant, Harry Black:
"In conjunction with the Cape May Beach Patrol, Fire Department and the city, we posted 'Warning: beach break' signs, handed out brochures at the beach tag sites..that could be helping, or it could just be a year where, for some reason, the numbers are down and we can't explain it. I think the education side has most certainly helped. We haven't changed any of our policies in terms of what we allow or don't allow in the water. If it's really dangerous, we will pull people out of the water, but on a day-to-day basis, we rely on education."
If you have suffered and injury, contact us
If you have been injured at at any of the beaches in Southern New Jersey, contact us today. Joseph Lombardo has been representing clients who have suffered injuries in South Jersey since 1993. Joseph will personally meet with you in a free initial consultation to discuss your case, explain what you can expect, and what the process of filing a lawsuit will entail.
Practice Areas
Case Results
The Personal Injury Trial attorneys of Lombardo Law Group, LLC have recovered 10s of Millions for accident victims over their careers
Client Testimonials

"Joe is a top-notch attorney who zealously represents his clients with intelligence, compassion and integrity. A great resource and team player, I wholeheartedly recommend Joe Lombardo." – Joseph U.