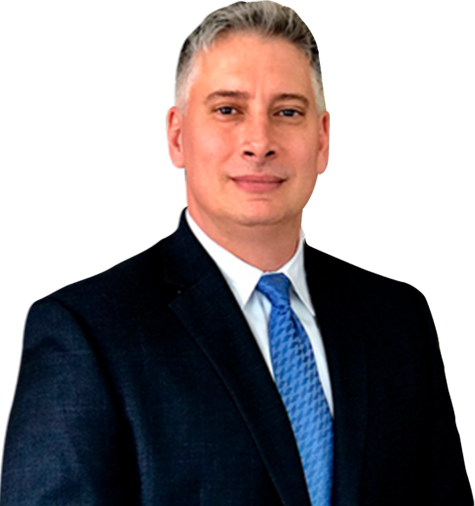 Attorney
Joseph A. Lombardo
Drivers on the road must abide by numerous laws and traffic codes to ensure safety. Speed is a significant concern among drivers, and excessive speed has serious consequences.
People often consider speeding tickets and other traffic violations to be non-serious offenses. However, these offenses come with penalties against your license in addition to steep fines. Drivers ticketed for speeding might face the suspension of their driver's license, depending on where the violation occurred and whether they currently have any points assessed against their license. Drivers with too many points against their license may have their licenses suspended. You can fight speeding tickets by challenging the accuracy of the police officer's radar. If your license has already been suspended, an attorney can help you reinstate it.
People rely on having a driver's license to get around and do the things they need, like going to work or school. Our Vineland traffic violation attorneys can help you avoid a suspension or reinstate a suspended license. For a free case review, call the Lombardo Law Group, LLC at (609) 418-4537.
Penalties for Speeding Violations in New Jersey
In New Jersey, traffic violations are on par with summary offenses or minor infractions. They are not legally considered crimes, although there are still legal consequences. One such consequence is losing your driver's license because of speeding. However, most drivers do not lose their license for a single instance of speeding. Our Atlantic City criminal defense attorneys can help determine if your license is in jeopardy.
Speeding violations, as well as various other traffic violations, might come with points. These points are like penalties and are assessed against your driver's license. If a driver racks up enough points, they risk losing their license. In New Jersey, a driver may have their license suspended if they accrue 12 points.
The good news is that points are not permanent. Eventually, the points will be removed from your license if you avoid traffic violations for a while. Usually, 3 points are removed from your record for each year you remain free from traffic violations.
When Can I Lose My License for Speeding in New Jersey?
As mentioned earlier, you will lose your driver's license if you accumulate at least 12 points. Speeding violations come with numerous points, depending on just how fast you are going. You might lose your license if you are cited for speeding enough times in one year. Alternatively, you might lose your license due to a combination of speeding and other traffic violations.
According to the point schedule maintained by the New Jersey Motor Vehicle Commission, you will be assessed 2 points for speeding 1-14 miles per hour over the speed limit. You will be assessed 4 points if you speed 15-29 miles per hour over the limit. Finally, you will be assessed 5 points if you are speeding at least 30 miles per hour over the speed limit. Our New Jersey traffic violation lawyers can help you if you believe you have too many points against your license.
As you can no doubt tell, a single speeding violation is worth quite a few points, and a driver with a lead foot could rack up enough points to lose their license fairly quickly. If you accumulate 12 points before you become eligible to start having points removed, you might lose your driver's license.
How to Fight a Speeding Ticket to Avoid a License Suspension in New Jersey
One good way to avoid losing your license is to challenge speeding tickets. While traffic violations are not criminal offenses, you can still fight them in court. New Jersey municipal courts are courts of limited jurisdiction that handle various kinds of cases, including cases for traffic and parking tickets. Many drivers believe that once they are issued a speeding ticket, they have no choice but to pay it, accept the points, and move on. Our Linwood criminal defense lawyers can help you fight these tickets and hopefully avoid points against your license.
One method we can employ when we fight your speeding ticket is to challenge the speed testing devices used by law enforcement. The police might have several ways of measuring speed on the road. One common example is a radar gun that can give an almost instantaneous read-out of a driver's speed. However, the police must properly maintain and calibrate these devices if their results are to be trusted. We can challenge the speeding ticket by demanding to know when the police last tested their radar equipment. If the equipment was not recently tested, we can challenge the validity of the radar.
We might instead be able to challenge your ticket based on technicalities. For example, suppose the police officer cited you for driving 20 miles per hour over the speed limits after using a radar gun. However, the officer failed to fill out your ticket properly, and the information regarding your rate of speed is missing. We can argue that the ticket is invalid and that the citation should be thrown out.
How to Get Your License Back After Speeding Violations in New Jersey
Restoring your license is usually not a complicated process. Once your designated suspension period has ended, you must submit the proper paperwork to the New Jersey MVC, pay any restoration fees, and wait for a new license to be issued. However, other options exist for getting your license back after receiving a suspension notice.
Our New Jersey traffic violation attorneys can make a written request for a suspension hearing. This hearing aims to determine if your license should be suspended or if other alternatives are more appropriate. Remember, even if we successfully convince the MVC to lift your suspension, that does not mean your speeding citation goes away.
Call Our New Jersey Traffic Violation Attorneys for Help
If you believe your license is at risk of being suspended because of a speeding ticket or other moving violations, our Camden County criminal defense lawyers can help you. Call the Lombardo Law Group, LLC at (609) 418-4537 for a free case assessment.
Practice Areas
Case Results
The Personal Injury Trial attorneys of Lombardo Law Group, LLC have recovered 10s of Millions for accident victims over their careers
Client Testimonials

"Joe is a top-notch attorney who zealously represents his clients with intelligence, compassion and integrity. A great resource and team player, I wholeheartedly recommend Joe Lombardo." – Joseph U.